What Does a Disney Nurse Do?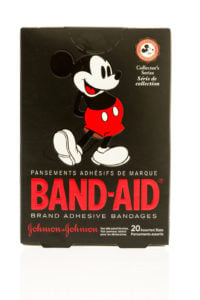 Disney is said to be the happiest place on Earth, and you can work there as a nurse!
A Disney staff nurse is just like your typical floor nurse; you will care for sick or injured guests and employees at the resort and theme parks. General responsibilities include providing medical care by taking vital signs, assessing the patient's injury or illness, document findings, formulate and educate on treatment plans, and perform medical interventions within the RN scope of practice. The Registered Nurse initiates and supports timely patient flow in the collection and documentation of patient medical history as well as appropriate medical intervention including coordination of physician medical assessment, physical examination, and occupational medical treatment.
Roles & Duties of a Disney Nurse
A Disney nurse will have unique patients to work with. Princesses, cartoon characters from your favorite childhood movies, and people from all over the world! People travel far to visit the Magic Kingdom and without a doubt, sometimes illness or injury will occur while on vacation. The Disney nurse can be dispatched to any locations around the park, hotels, or parking lots to care for any medical situations that present themselves since they are the primary medical responders available. Since the resorts are open year-round, the Disney nurse works in all weather conditions and environments, like during one of the amazing parades that Disney hosts. You must be comfortable in your first responder skills with all age groups.
RELATED: Travel Nurse Careers
In order to become a nurse at any of the Disney locations, you will need a lot of experience! Having a background in multiple nursing specialties is useful. Disney looks for someone who has a calm, friendly demeanor and an outgoing personality in order to engage guests of all ages. Helpful traits to have include kindness, patience, and empathy. A Disney nurse needs to have strong critical thinking, problem-solving and assessment skills, be confident working autonomously in a first responder role, and have the energy necessary to be able to manage the physical nature of the job.
Basic Qualifications to Be a Disney Nurse
Minimum 3+ years Registered Nurse Experience – Occupational Health Nursing a plus
Current CPR Certification
Valid Driver's License
Ability to maintain effective and organized systems to ensure timely patient flow
Knowledge and demonstrated experience with general office programs and equipment
Proven ability to work in a team environment
Demonstrated ability to maintain medical confidentiality
Flexible work schedule including working occasional overtime and holidays
Timely and effective communication as demonstrated through strong verbal, written and interpersonal skills
Exceptional customer service and time management skills
Demonstrated ability to work closely with management team in the completion of business goals and strategies
During special events such as parades, fireworks shows, or other high attendance days, the nursing staff has to be prompt and ready in case of accidents. They can be on the scene faster than anyone would be able to dial 9-1-1.
Working as a Disney nurse is undoubtedly extremely rewarding, being able to help one patient at a time and restore them so they are able to continue to enjoy their vacation. Where else can you work alongside Mickey Mouse or a favorite princess and ask them to visit an ill or injured child to make them feel better?

Latest posts by Amanda Bucceri Androus, RN, BSN
(see all)