RN Jobs: Everything You Need to Know
Nursing is a career that truly makes a difference in patients' lives every day. By making a career out of caring for others, nurses can also earn a rewarding salary for themselves and their families. With demand for nurses unlikely to recede anytime soon, it can be comforting to work in a stable career with little concern about being outsourced or replaced by technology. For young high school graduates, those looking to switch careers, and parents looking to re-enter the paid workforce, there's never been a better time to become a registered nurse.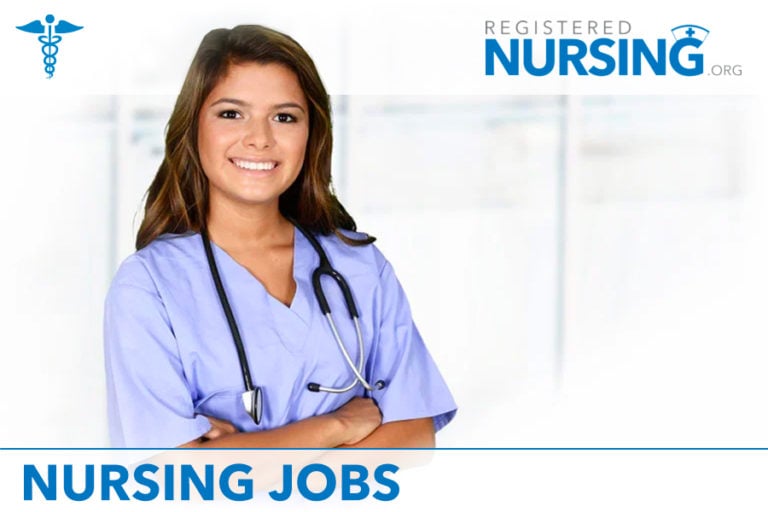 Registered Nursing Jobs By The Numbers
Across the country, registered nurses are in moderate to high demand, and this is expected to continue until 2030, according to projections from the U.S. Bureau of Labor Statistics. The median salary for registered nurses is around $77,000 per year or roughly $37 per hour, though it may be less for those just starting. Salary ranges can vary based on where nurses live and which type of healthcare facility they serve.
It is projected that there will be 194,500 openings for registered nurses each year for the next decade; currently, there are more than 3 million RNs in the workforce. Openings are caused by nurses retiring and those leaving the workforce due to burnout and stress caused by the COVID-19 pandemic. Too many nurses are retiring, and not enough new nurses can be sufficiently trained in time to replace them.
Salary Comparison Tool
This tool will allow you to easily search and compare the average salaries of nurses for many cities and locations across the U.S. You can search by city and state. Salary data is provided through the BLS.
Select Career Type
Select State
Select City
Why Are More Nurses Needed?
With a large, aging population, people living longer overall, and the persistent presence of chronic medical conditions such as diabetes, the demand for RNs isn't likely to slow anytime soon, according to the American Nurses Association. Nursing shortages can be found nationwide, with the South and the West having the sharpest demand. Nurses impact patient care delivery more than any other job in healthcare. Too few nurses result in the quality of care going down.
According to the American Association of Colleges of Nursing (AACN), colleges and universities are having a hard time expanding their current nursing education programs; more than 80,000 qualified applicants are denied admission each year due to not having enough space. Shortages of nursing teaching staff and clinical preceptors contribute to the problem. The organization is working with government entities to collaboratively develop legislation and strategies to resolve the shortage while recognizing it will take time.
Nursing Employment Needs Across the Country
California has the most acute nursing shortage, with the lowest RN-to-patient ratio in the United States. Consequentially, nurses in the state can earn the highest compensation; Indeed reports that RNs in California earn $45.63 per hour as an average base salary – states including Texas, New Jersey, and South Carolina trail behind.
Florida, Ohio, and Virginia have a sufficient amount of nurses. States with the most nurses overall include California (274,650), Texas (207,810), New York (180,730), Florida (174,710), and Pennsylvania (139,480).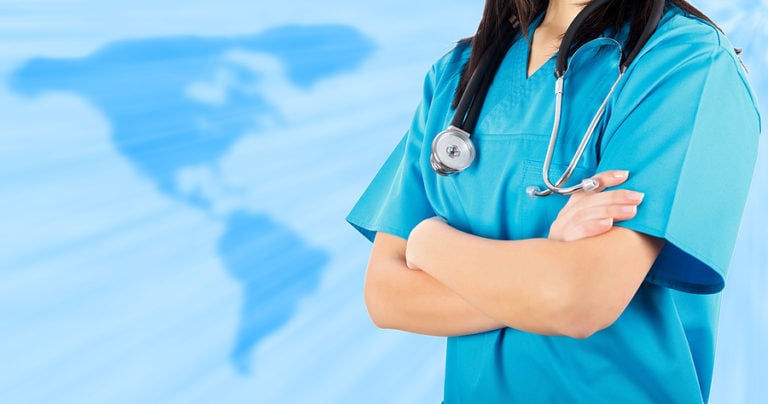 State Nursing Shortage Guide
Wondering which states have the largest nursing shortages, or what the projection of demand in your state looks like in the next few years? Our Nursing Shortage Guide breaks it all down.
The RN Workforce
According to a 2018 National Sample Survey of Registered Nurses, more than 60% of RNs work in hospitals and medical centers, including private and government facilities. About 15% of nurses work in ambulatory care, while the remaining work in residential and nursing home care facilities and education and training.
The average age of an RN is 50, with racial and ethnic minority groups accounting for 26.7 percent of RNs. Men account for 9.6 percent of nurses. Adapting to changing times and technology, telehealth capabilities were reported in 32.9 percent of workplaces.
Though it has been widely recognized that RNs with bachelor's degrees improve patient outcomes, just over 60% of RNs hold this degree. The goal set by the Institute of Medicine of having 80% of nurses with BSN degrees has not been achieved.
Nursing Job Resources
Being prepared for your RN job search is imperative. Creating a solid resume and acing a job interview are two of the most important parts of the process. Check out our Nursing Resume and Job Interview guides below to find out all the tips and tricks to make you stand out from the pack.
RN Resume Guide
From formatting your resume and including the right keywords to writing the perfect cover letter, our Resume Guide will help you craft a resume that hiring managers will notice.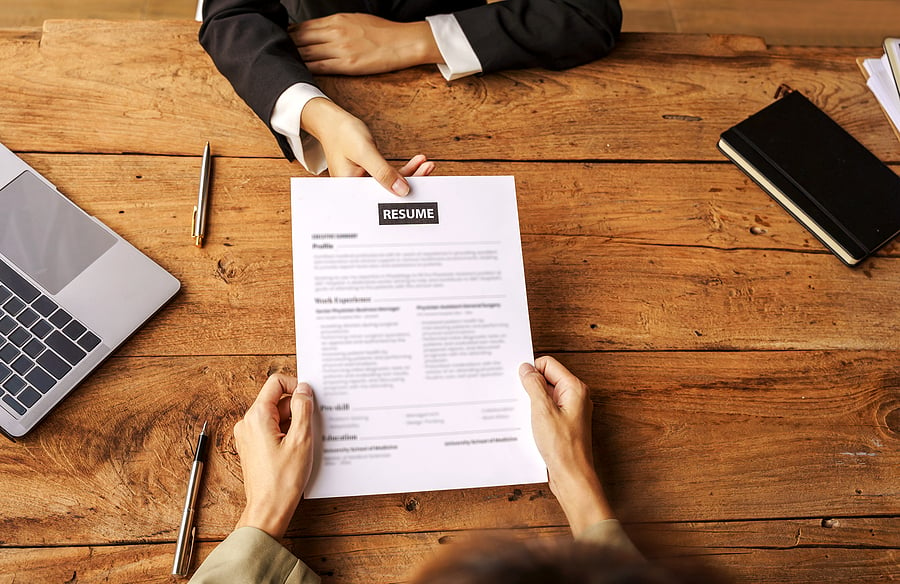 RN Interview Tips & Advice
Nursing job interviews can be nerve-wracking, but our job interview tips will help you show up calm, collected, and ready to show your potential employer that you'll be a great asset to the medical team.