Psychiatric Nurse Practitioner
Last Updated/Verified: Dec 27, 2019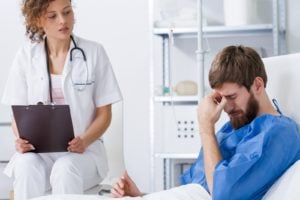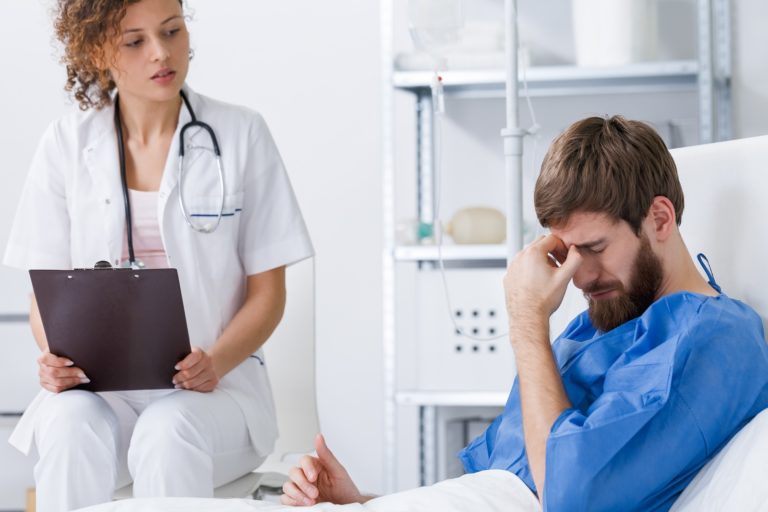 What Is a Psychiatric Nurse Practitioner?
Psychiatric mental health nurse practitioners (PMHNPs) are advanced-practice registered nurses who provide comprehensive mental health care to patients suffering from behavioral problems and mental health disorders. Not only do PMHNPs provide diagnostic care and treatment, they also focus on psychiatric/mental health maintenance and wellness. They use both medicinal and therapeutic interventions in treatment plans to help patients. Depending on the state in which they practice, oversight by physicians may or may not be required.
Why Are Psychiatric Nurse Practitioners So Important?
PMHNPs are crucial in the field of mental health. The United States is in the midst of an overall physician shortage, and psychiatrists are the second most highly recruited physicians after family medicine physicians, according to an article published by Forbes in June 2017. As more Americans seek mental health care with the Affordable Care Act, there simply are not enough psychiatrists available to meet their needs. Psychiatric nurse practitioners can offload some of the demand and provide comprehensive care and treatment for patients suffering from mental health disorders.
RELATED: The States with the Largest Nursing Shortages
How to Become a Psychiatric Nurse Practitioner
Nurse practitioners are advanced-practice registered nurses who have completed a master's program in nursing (MSN) or doctoral degree program (DNP).
To advance to a master's degree or doctorate in nursing, a student must first complete an accredited nursing program and obtain a bachelor's degree in nursing (BSN). Successful completion of the NCLEX-RN is needed for licensure. The length of time it takes to earn an MSN depends on the nurse's starting point:
Nursing students enrolled in a BSN program complete in about four years
RN to BSN takes about two years
BSN to MSN takes about two years
BSN to DNP takes three to four years
MSN to DNP takes one to two years
Additionally, both online programs and classroom programs are available to accommodate students. Both types have pros and cons depending on students' needs, therefore researching individual schools is encouraged.
Read more about psychiatric nurse practitioner programs, post master's psychiatric NP graduate certificate programs, RN to NP programs.
What Are the Education Requirements for a Psychiatric Nurse Practitioner?
Some graduate programs require nurses to gain a few years' clinical experience before enrollment. Some schools allow nurses to work concurrently during the program. Regardless, obtaining clinical experience in mental health is crucial as it prepares the future PMHNP to be able to address a multitude of psychiatric as well as medical concerns and situations.
Master's degree programs require completion of general advanced-practice courses, as well as courses specific to the psychiatric-mental health nurse practitioner track. General advanced-practice courses include concepts such as:
Health promotion and maintenance
Advanced pathophysiology
Advanced health assessment
Pharmacology for advanced practice nurses
Depending on the school, the curriculum for PMHNP can vary, but core concepts include:
Individual and family psychotherapy
Psychiatric-mental health nursing across the lifespan
Advanced assessment in psychiatric-mental health nursing
Psychopharmacology
Are Any Certifications or Credentials Needed?
Upon completion of the MSN or DNP program, nurse practitioners can obtain certification in psychiatric-mental health. The American Nurses Credentialing Center (ANCC) offers certification for graduates. Requirements include:
Hold a current RN license
Hold a master's, postgraduate, or doctoral degree from an accredited program
Have worked a minimum of 500 supervised clinical hours within the PMHNP program
Have completed courses in advanced pathophysiology, advanced health assessment, and advanced pharmacology
Have studied content in health promotion/maintenance, differential diagnosis and disease management including prescribing medications, and clinical training in at least two areas of psychotherapy
Certification is by exam and is valid for five years.
The Pediatric Nursing Certification Board offers certification for nurse practitioners and prepares them to work as a pediatric primary care mental health specialist (PMHS). Eligibility for testing includes:
Current APRN license
Current certification as an APRN in the role and population foci in one of the following:

Primary Care Nurse Practitioner
Family Nurse Practitioner
Child/Adolescent Psychiatric & Mental Health Clinical Nurse Specialist
Psychiatric-Mental Health Nurse Practitioner

Graduate from an accredited MSN, DNP, or post-master's certificate college or university with one of the following concentrations:

Primary Care PNP
Family Nurse Practitioner
Child/Adolescent Psychiatric Clinical Nurse Specialist
Child/Adolescent Mental Health Clinical Nurse Specialist

A minimum of 2,000 hours of APRN pediatric developmental, behavioral, and mental health (DBMH) clinical experience within the last three years
A new requirement was added for 2018: either one graduate level DBMH course of at least two credits or 30 hours of DBMH continuing education in the last three years
Licensure and certification are different. Certification means the PMHNP is competent to perform care in a psychiatric setting; licensure means they are legally permitted to practice in their state of residence. State nursing boards list the requirements for testing and can vary from state to state. The certified psychiatric nurse practitioner can, after meeting the specified requirements, apply to the state board for licensure. Read more for further clarify on psychiatric nurse certifications.
What Does a Psychiatric Nurse Practitioner Do?
Nurses who enjoy practicing independently and who wish to diagnose and prescribe while still utilizing nursing skills can advance to the field of advanced-practice nursing. Nurses who seek to pursue their NP should value autonomy, integrity, and leadership. Thriving PMHNPs tend to have the following characteristics:
Emotional Intelligence. Working with mental health patients can be emotionally draining. Providers must be able to recognize feelings and emotions and deal with them appropriately.
Emotional stability. Some patients seeking mental health treatment have suffered from abuse, violence, or have been the victim of a crime. Providers must be able to demonstrate empathy and avoid reacting to the emotional strain of caring for patients with mental health disorders.
PMHNPs should advocate for their patients and know when to bring in additional resources to aid in their care. Additionally, they must remain vigilant as some of their patients are unstable and can act impulsively.
Demonstrating empathy means having the ability to understand and share the feelings of others based on their frame of reference.
Mental health does not improve overnight. There can be progression as well as regression during treatment. PMHNPs must reassess and adjust the plan of care as needed to keep patients on the right track.
Accepting and non-judgmental. Some patients with mental health disorders have committed crimes and have an altered view of the world. Providers set aside personal thoughts and feelings, remain professional, and treat all patients equally.
When working with mental health patients, it takes time to build trust. Providers who are unreliable or unavailable have a hard time making progress with mental health patients as building trust can be a prolonged process.
What Are the Roles and Duties of a Psychiatric Nurse Practitioner?
PMHNPs work with a broad spectrum of patients- some work with children, some with adults, and some with both, or with families. Responsibilities include:
Taking a medical and psychiatric history
Interviewing patients about symptoms
Assess for causes of mental illnesses such as:

Developmental issues
Genetics
Family dysfunction
Neurological trauma

Diagnosing mental illness
Working with children with behavioral or emotional disorders
Working with patients with mental health disorders, from mild to severe
Assisting older patients with cognitive disorders
Helping patients cope with chronic disease or disability
Counseling and treating patients who have suffered from stress or emotional trauma, victims of abuse, and victims of crime
Conducting counseling sessions for individuals, groups, or families
Managing the care of patients using education, behavioral modification therapy, and medication
Track progress and collaborate with physicians or psychiatrists/psychologists to change the plan of care if needed
Working Conditions
The working conditions of psychiatric-mental health nurse practitioners, as with any career, have positive and negative aspects. PMHNPs can suffer from stress as they may carry a heavy patient load and have many critical decisions and diagnoses to make. Additionally, working with patients who have mental illness can be emotionally draining.
Working hours can be regular business hours if working in a clinic, but acute care PMHNPs may need to work weekends, swing or graveyard shifts, and some may need to be on call.
Psychiatric nurse practitioners may work in high-risk areas that may expose them to workplace violence, blood borne pathogens, and chemicals. In the field of mental health, some patients may be unstable and act violently. They may cause injury if the NP is not on high alert at all times.
Not all work areas are risky, such as research and education. Regardless of the chosen work area, workplace safety training is mandatory and ongoing, and most organizations strive to protect the security of its workers.
Psychiatric Nurse Practitioner Employment Outlook & Salary
Psychiatric nurse practitioners are valuable members of the healthcare team. As providers, teachers, leaders, and patient advocates, PMHNPs approach patient care in a holistic manner to ensure patients' mental health needs are met at the time of visit. Since PMHNPs help improve access to mental health care, they are appreciated by physicians, medical staff, and patients.
According to Indeed, psychiatric-mental health nurse practitioners earn an average of $125,496 per year. This figure may vary based on additional certifications held, years of experience, city/state of employment, and more.
The Bureau of Labor Statistics does not have information specifically for psychiatric nurse practitioners. However, because of the physician shortage, aging population, and healthcare legislation, demand for nurse practitioners, in general, is expected to rise 26 percent by 2028, which is faster than average. There will be an expected 171,700 job opportunities available by 2024.
Specific to the field of psychiatry, the National Council for Behavioral Health published an article in March 2017 outlining in detail the shortage in psychiatric care. From 2003 to 2013, the population of practicing psychiatrists declined by 10%. Care has shifted back to primary care physicians as well as advanced practice RNs. The number of psychiatric-mental health nurse practitioners is expected to expand from 13,815 to 17,900 by 2025. This increase will help patients requiring psychiatric care get the treatment they need to improve their quality of life and overall health.
Read more about NP salary and other APRN specialties.
Helpful Organizations, Societies, & Agencies