Best Doctor of Nursing Practice (DNP) Programs – 2023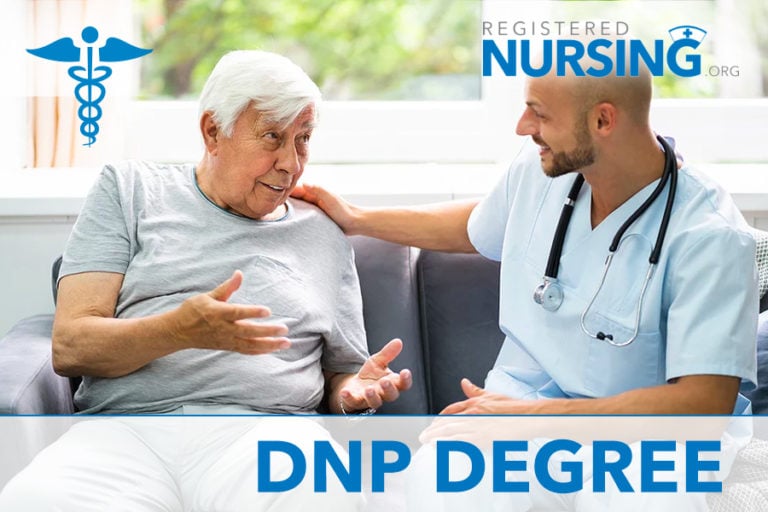 Which DNP Program is Right For Me?
Registered nurses who enjoy the clinical side of their practice but want to move into advanced leadership roles beyond what a Master's degree can provide can opt for a Doctor of Nursing Practice (DNP) program. With multiple pathways, including direct programs for students who currently hold a BSN and options for those who hold an MSN or a PhD, a DNP prepares nurses to become leaders in interdisciplinary health teams to improve healthcare systems and policies, patient outcomes, and promote healthier communities. Keep in mind, a DNP is different from a PhD in nursing, which is more focused on research and teaching rather than clinical practice. In other words, a DNP is considered a practice doctorate, while a PhD is a research doctorate.
Upon graduating with a DNP, nurses are eligible for leadership roles in clinical practices or healthcare administration and have a direct impact on pushing the profession forward and developing policies that improve both patient outcomes and healthcare as a whole. Along with these rewarding tasks, DNP nurses regularly earn, on average, over $100,000 per year. With opportunities like this on the horizon, it's imperative that RNs choose the right school and DNP program. Read on for our comprehensive guide to choosing the best DNP program for you:
2023 - Best Online DNP Programs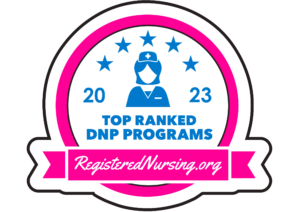 Choosing to pursue a DNP degree is a milestone occasion for nursing students, as it prepares them to enter the highest ranks of nursing practice. Selecting the right school and program can make all the difference in the world when it comes to a student's success. With so many factors to consider, it can seem daunting to find the perfect DNP program, and that's where we have stepped in to help by ranking the DNP programs that we feel go above and beyond regarding academic excellence. Browse our rankings of the best online DNP programs below to find the right fit for you.
Check out our methodology page for more information on our DNP rankings.
Does the DNP Program Offer Campus or Online Options?
More and more schools these days are offering online programs to accommodate the increasingly busy schedules of their students. This is particularly true for RNs pursuing a DNP, who often need to balance studying alongside their nursing practice. Many of the online DNP programs out there have on-campus requirements that are minimal-to-none, dedicated faculty and staff to help students succeed, and round the clock technical support to allow students to complete coursework at any time.
Alternately, on-campus programs are still popular for those who want hands-on time with their instructors and the ability to network with fellow students. Many of these classroom-based programs are designed to allow students to continue working as well, offering just a few classes per semester along with a final clinical project that can often be completed in the student's place of employment.
Browse through all the DNP programs offered by state. These include campus, online, and hybrid programs.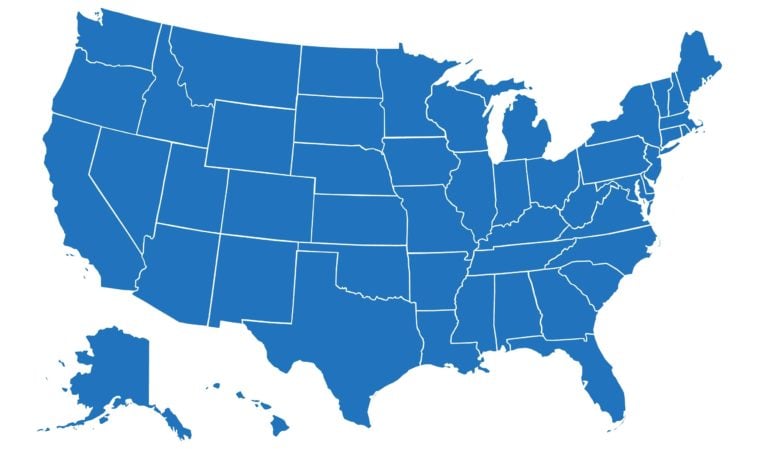 Learn more about online DNP programs.
Is the DNP Program Accredited?
One of the first things a prudent nurse must check when considering a DNP program is proper accreditation. An accredited program assures the student that it is legitimate and held to rigorous standards. Accrediting organizations exist to continually evaluate the success of these programs, so finding a school accredited by a respected nursing school organization is a good indicator of its caliber.
Learn more about the accreditation of campus-based and online programs.
How Long Has the DNP Program Been Around?
It's important to read up on your school of choice's program and history. A program that has been around for a long time is likely to be reputable, and more importantly, should be able to provide some statistics on student outcomes, such as how many students graduate from the program and what the success rates are. Online programs, though relatively new, are often off-shoots of traditional campus-based programs, with the same resources and faculty. If your preferred online program is associated with a long-running classroom-based program, you can usually assume it has the same standards and reputation.
Learn more about program curriculum and classes.
DNP Program Course Topics
Curriculum requirements will vary based on what type of DNP program a student chooses (BSN to DNP, MSN to DNP, etc.). Some programs allow a student to pursue a specialty, such as Family Nurse Practitioner or Psychiatric-Mental Health Nurse Practitioner, so coursework may revolve around these concentrations. A good DNP program will require students to complete a mix of high-level nursing and administration courses, and will typically culminate in a final scholarly project.
Learn more about program course topics.
Associated Tuition Costs
As RNs know, a proper nursing education comes with a price tag. Much like undergraduate nursing programs, DNP programs require students to cover costs for tuition and a host of other mandatory expenses. Books, CPR training/renewal, immunizations, transportation, and registration fees are just a few of the non-tuition costs of a DNP program.
Learn more about tuition and costs.
Learn about affordable DNP programs.
Doctor of Nursing Practice FAQs
Yes. Nurses who seek to expand their education to a DNP have many financial funding options available to them, including numerous nursing scholarships and grants. A simple internet search will produce options, but nurses should be aware of any specific or unique requirements for each scholarship.
In addition to scholarships, there are financial grants available to DNP students. While the terms "scholarship" and "grant" are often used interchangeably, there are distinct differences between them. Grants are typically awarded based on financial need or are associated with research, while scholarships are usually provided to nurses based on accomplishments and merit. For example, nurses who are in palliative care pursuing a doctoral degree and are members of Sigma Theta Tau are eligible to apply for a $10,000 grant for research studies.
Minority nurses have numerous scholarships and grants available to them. The National Association of Hispanic Nurses offers a $2,000 scholarship to full-time Hispanic nurses, and Johnson & Johnson has partnered with the AACN to form a Minority Nurse Faculty Scholarship program that provides up to $18,000 in funds for nurses of underrepresented minority groups. Nurses who are members of Native American tribes should check with their tribal council to see what scholarships and grants are available to them.
Along with a few other considerations, one of the most common questions is how long it will take to complete a Doctor of Nursing Practice (DNP) program. For most, getting done quickly is one of the most important factors when deciding which school to choose, so finding the shortest program can become a priority. Many nurses continue to work in their current job while going through a DNP program, so flexibility and self-paced learning are required. This is why online DNP programs are a popular choice.
The length of the program is often dependent on the nurse's specialization. For example, some specialties take longer to complete, even from a master's level. Along with core courses, clinical hours are required. Therefore, the program, on average, can take around two years to complete.
However, because online DNP programs are self-paced, some can be completed in around a year. The course contents and clinical requirements are still standardized, but if the nurse wishes to complete the program faster (i.e. within 12 to 18 months), he or she may have to enroll in summer and even winter courses (if available). The good news is that some DNP programs allow for some of the 500 clinical hours completed in an MSN program to be applied towards the DNP degree.
Why Choose a DNP Over an MSN?
Advanced-practice nurses are post-baccalaureate nurses who hold either a master's degree (MSN) or a doctoral degree (DNP) in nursing. Both degrees allow the APRN to practice in one of the four recognized roles:
With the many educational opportunities available for potential APRNs, many are curious about the difference between the two degrees and why one degree would be chosen over another. The answer is that it depends on the end goal of the nurse.
A doctoral degree in nursing is considered the "terminal" degree for nurses-meaning there is no higher degree for registered nurses than a DNP. While both DNP and MSN-prepared nurses can work in any of the four recognized APRN roles, the DNP APRN may have a bit longer to go to school. They may also have more focus on leadership and administration (along with the clinical components of the APRN role). DNP students concentrate on evidence-based practices and become leaders in the interdisciplinary team. In today's complex world of healthcare, they learn to improve healthcare systems and problem-solve using a systematic approach.
Obtaining a DNP allows the APRN to take on roles in leadership and administration, such as a Director of Nursing Practice, or help gather information to develop evidence-based policies and procedures for a facility or organizations.
The American Association of Colleges of Nursing recommends that all advanced-practice nurses eventually achieve a doctoral degree in nursing. Raising the educational "standard" ensures that APRNs are not only equipped to manage complex clinical situations but recognize complex issues in healthcare delivery and work to problem-solve to improve patient care outcomes. However, MSN degrees will not be "phased out." APRNs can still obtain a master's degree and become licensed to practice in one of the four APRN roles.
When looking to advance one's practice to an APRN, it's important to reflect on what the ultimate goal is to determine the educational path that best fits his or her needs. Fortunately, the field of nursing has many opportunities for career growth and development.
Path to DNP: BSN to DNP vs. MSN to DNP
Nurses who wish to expand their clinical knowledge, as well as their career opportunities, often choose to return to school and earn a master's or doctoral degree in nursing. The DNP is considered the "terminal" degree in nursing as there is no higher degree available for nurses. However, there are different specialty tracks nurses can choose from to further broaden their clinical knowledge.
Depending on the nurse's starting point, the road to a DNP can be a challenging one. For example, a BSN-prepared nurse has more of an academic journey than an MSN-prepared nurse. The different paths are explained in further detail below.
BSN to DNP
A bachelor's degree is the key to higher nursing degrees. It's a prerequisite for both MSN and DNP degrees. For those that want to go straight to a DNP, the academic path is a little bit longer. Many programs award both an MSN and a DNP upon graduation. The length of the program can vary, usually between 60 and 75 credit hours. Students can expect to complete the program in a minimum of three years, or longer if not attending full-time.
The program begins with foundation courses for advanced-practice nursing, followed by courses in the nurse's chosen specialty. Supervised clinical hours and capstone projects are other components of the program. Read more about BSN to DNP programs.
MSN to DNP
MSN-prepared nurses have an advantage when going for their DNP, as they have already gotten their foundations courses out of the way in their MSN program. They also have been licensed as an APRN in a certain specialty. As with the BSN to DNP program, the length of an MSN to DNP program can vary, usually between 35 and 45 credit hours depending on the specialty.
Students can expect to spend a minimum of one to two years in a DNP program, or longer if attending part-time. Supervised clinical hours and a project are also required to graduate, but some programs allow students to apply clinical hours from their MSN program towards the DNP requirement. Read more about MSN to DNP programs.
Online DNP Programs – Advantages
A popular choice with today's fast-paced lifestyles, online DNP programs can be a lifesaver for busy working RNs. These programs are just as academically rigorous as campus-based programs, but allow students to take courses when and where they are able to, making them ideal for those who don't live within reasonable commuting distance of a university. If you're interested in earning your DNP on your own schedule and are able to study independently and stay on task, an online program might be for you. Read on to learn more about what makes online DNP programs great:
Flexible Schedule
Flexibility is one of the main draws of an online DNP program. Most RNs enrolled in a doctorate program choose to continue working, making it crucial to have the ability to work around an employment schedule. Online DNP programs, such as the University of Arizona's, typically offer full-time or part-time options so that students can customize the program to their lifestyle, and online courses can be accessed from anywhere, making it especially convenient for those on the go. These programs also offer easy access to faculty, staff, and other students via online discussion boards, email, or even Skype. Keep in mind that even though the coursework can be completed online, there are often a few days required on campus for immersion courses or projects, and students will typically still need to complete an in-person clinical requirement.
Tuition and Costs
Most students will agree that one of the main factors in returning to school is cost. Online DNP programs will require that students cover tuition and mandatory expenses, such as residency and project fees, application fees, books, and more. While the amounts will differ from program to program, prospective students can guarantee that they will face these expenses for an online DNP.
Where an online program comes out ahead, however, is in the absence of certain school-related personal expenses. Online students don't need to worry about things like transportation, separate room and board, parking, and other things that campus-based students must account for. These extra expenses may not seem like much, but added up over the course of 3 or more years, they can become substantial.
Accessibility and Convenience
If convenience is a top priority, you'll be hard-pressed to find a better option than an online DNP program. With coursework accessible from your own computer, you can complete the courses anywhere, at any time. This is especially attractive for working RNs and those who have family or other time-consuming commitments that would make a traditional classroom-based program nearly impossible. Modern technology makes it easy to connect with instructors and other students; email, online messaging, Skype and/or telephone appointments, and more allow online students to interact and get additional guidance just like they would in a classroom program.

Fast Completion
Students wanting to finish their doctoral program as quickly as possible can do so via an online DNP program. With a dedicated study, students can often move through the online curriculum much faster than they would be able to in a classroom program. For example, the post master's DNP program at American Sentinel University in Colorado can be completed in just 28 months. With classes that are 8 weeks in length (instead of 14 weeks), students can cycle through the coursework in a much more efficient fashion. Rolling admission in many online programs also means that prospective students don't have to wait for a particular semester to start, meaning no time is wasted once a student enrolls.
Program Curriculum
Reputable online DNP programs are academically comparable to their campus-based counterparts, the only real difference being the method of delivery. In addition to a rigorous curriculum, online DNP students can expect:
Minimal (if any) trips to campus
24/7 technical support available
Access to faculty and staff via online methods/telephone
Online networking opportunities with fellow students
Supervised clinical practicum
Final clinical project
DNP Curriculum, Tuition, and Career Pathways
Students enrolled in a Doctor of Nursing Practice program take a variety of nursing courses that cover the application of advanced concepts and practice. Specialty courses may also be taken, depending on the program. For example, the following courses are offered as part of the DNP program at Gonzaga University:
NURS 563: Evidence-Based Practice for Quality & Safety
NURS 700: Theoretical Foundations for Doctor of Nursing Practice
NURS 701: DNP Practicum I: Integrative Application of Evidence-Based Practice
NURS 710: Population-Focused Care
NURS 730: Clinical Program Development, Implementation, and Evaluation
The following courses are offered via the University of San Diego's BSN to DNP program:
DNPC 611: Methods of Translational Science
DNPC 626: Strategic Planning and Quality Initiatives
DNPC 610: Philosophy of Reflective Practice
DNPC 653: Financial Decision Making for Health Care Settings
DNPC 686: Perspectives in Program Planning and Evaluation
What Are the Tuition and Costs of a DNP Program?
Those familiar with undergraduate and Master's programs should recognize the structure of expenses for a DNP program. Online and campus-based programs share some of the same cost categories, including:
Tuition (usually charged per credit or unit)
Mandatory university fees (examples include application and graduation fees)
Related expenses (books, course materials, costs associated with background checks/insurance)
In addition to this, campus-based students must also factor in the cost of:
Transportation/commuting
Room and Board (if attending a school away from home)
Parking (not needed for online DNP programs)
Both online and campus-based students will typically have to pay a residency fee. This fee is sometimes rolled into the tuition rate, but not always. Some schools may also charge a fee for a student's final/capstone project.
It's important to remember that tuition rates and other expenses will fluctuate depending on the state, school, and program type. For instance, the cost of the DNP program at Southern Illinois University Edwardsville (SIUE) is $650 per credit hour, with additional fees based on whether the course is online or campus-based.
If paying for a DNP is an issue, nearly all schools have financial aid departments that can help direct students toward loan options, scholarships, and other methods of financial help.
What Nursing Careers or Specialties Require a DNP Degree?
Nurses who hold a DNP can go on to reach the highest levels of a variety of nursing careers. While some specialties don't require a DNP, those who want to advance to the top of their chosen nursing niche will be well-served by a doctorate. Some of these APRN and other high-level nursing careers include:
You may also consider a Post-Doctoral Nursing Fellowship Program.
Other Nursing Degree Programs