Best Nurse Midwifery Programs – 2023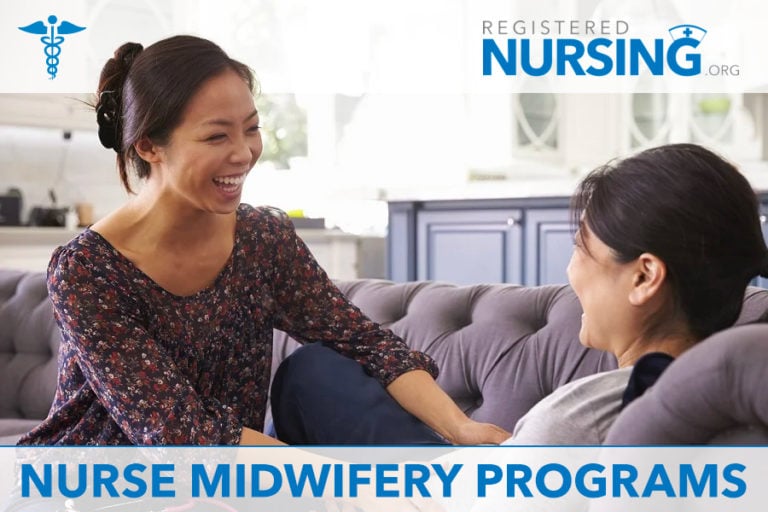 Nurse midwifery, a particularly rewarding field of nursing, has grown in popularity over the last few decades, paving the way for certified nurse midwife programs to crop up all over the nation. RNs interested in women's health, reproductive medicine, and labor/delivery have a few different means to achieve this pathway: the master's in nursing degree and the doctoral degree. With some additional schooling, certifications, and the desire for a more autonomous and higher-level nursing career, RNs can earn the coveted title of a certified nurse midwife. Below, we outline the process of becoming a nurse-midwife and how to choose the right program for you.
2023 - Best Nurse Midwifery Programs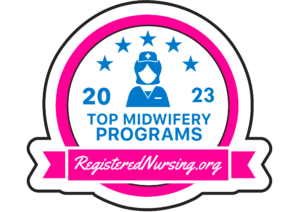 The field of nurse-midwifery has been around for ages, and many RNs wish to uphold this noble tradition of caring for mothers, fathers, and infants throughout the birthing process. With the high degree of autonomy that most nurse midwives enjoy, proper schooling is of paramount importance. This is why we have ranked the top online/hybrid Nurse Midwifery programs from all across the country. Peruse our list to find the perfect school to get started on the rewarding path to becoming a nurse midwife.
For more information on our top nursing school rankings, visit our Methodology Page (https://www.registerednursing.org/rankings-methodology/)
The George Washington University
Headquartered in the nation's capital, historic George Washington University is home to several top-ranked online advanced practice nursing programs, including the MSN Nurse Midwife. The MSN focuses on integrating research and women's health – from primary and perinatal care to postpartum and neonatal care.
MSN Programs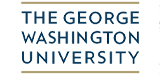 A total of 47 credits are required to graduate.

The program collaborates with Shenandoah University for completion of in-person clinical hours.

Completion of Health Assessment and Diagnostic Reasoning is required prior to beginning clinicals.
Located in the nation's capital, Georgetown University offers a hybrid MSN in Nurse Midwifery for BSN-prepared nurses. The program delivers asynchronous or live didactic content, synchronous class sessions, and on-campus course intensives.
MSN Programs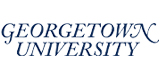 A competitive entry, advanced nursing program.

Graduates can sit for board certification exams.

Health equity is imposed across the nursing curriculum.
Frontier Nursing University
From preconception and pregnancy to labor and delivery, nurses in Frontier Nursing University's online MSN/DNP Nurse Midwife program learn to become primary care providers for women. Recognized for its diversity and inclusion initiatives, the program focuses on providing gynecologic care to underserved communities.
MSN Programs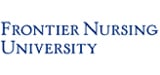 Nearly 40% of midwives are FNU grads; it is the oldest such program in the U.S.

Students must complete two short on-campus immersion experiences.

In-person clinicals are completed at students' home locations.
Choosing a Nurse Midwife Program
There are so many important factors to consider when choosing a nurse midwife program, but finding the right fit is not an impossible task. Ensuring that your school and program of choice is worthy of your time and money is as simple as paying attention to the following details during your research:
Accreditation
A good nurse midwifery program will be accredited by local, regional, and/or national accrediting organizations to ensure quality. A few to look for including the Accreditation Commission for Midwifery Education (ACME), the Commission on Collegiate Nursing Education (CCNE), and the Accreditation Commission for Education in Nursing (ACEN). The American College of Nurse Midwives maintains a list of ACME-accredited midwifery programs.
Program Cost
Most certified nurse midwife programs list tuition costs by credit. On average, nurse midwifery students enrolled in either an MSN or DNP program can expect to pay somewhere around $500-$700 per credit, though this can vary based on school and location. DNP programs require more credits, making the total tuition cost higher than an MSN program. In addition to tuition, students must also factor in the cost of books, transportation, and other mandatory fees.
Program Length
Most MSN-level nurse midwifery programs require 50-60 credits and can be completed in roughly 2-3 years, depending on the full-time or part-time study. DNP-level programs take about 3-4 years to complete and require around 75 credits to be eligible for graduation.
Internship/Externship Opportunities
To gain experience, residency programs and other hands-on training can be a valuable part of the nurse midwife's preparation. Most schools can help match students with internships and externships, or students can seek them out on their own at hospitals or midwifery clinics, such as the East Hawaii Midwife Service, which offers a variety of internship options.
Online/Campus Options
To meet the demands of busy students, many programs offer both online and campus-based nurse midwife programs. Some schools will even offer a "hybrid" program, allowing students to take many courses online but also offering classroom-based lectures and labs.
Nurse Midwife Degree Levels Offered
Students have the option to complete a master's degree-level nurse midwifery program or a doctoral nurse midwifery program. Many practices are perfectly fine with an MSN-educated nurse midwife, but those who may want to further their clinical expertise and assume a leadership-based role may prefer to opt for a DNP. There are also other bridge programs that will allow nurses to break into the nurse midwifery specialty. Luckily, there are a variety of schools around the country that offer each of these pathways.
MSN Programs
MSN-level nurse midwife programs prepare baccalaureate-degreed RNs in the processes of pregnancy, childbearing, family growth and development, and more. Most MSN programs require a BSN, an active RN license, and at least one year of nursing experience (preferably in labor and delivery). North Carolina's East Carolina University, for example, offers an ACME-accredited MSN Nurse Midwifery program. Upon completion of the degree, graduates are eligible to sit for the certified nurse midwife certification exam.
DNP Programs
DNP-level nurse midwife programs take the midwifery curriculum a step further, with additional academic and clinical hours designed to foster leadership within nurse midwives. Students will combine advanced nursing skills with proper evaluation of evidence-based research to take patient care to new heights. For example, Baylor University in Texas offers an ACME-accredited DNP Nurse Midwifery program that promotes optimal care for women and children through clinical expertise.
Post-Master's Certificate Programs
For nurse practitioners who already have an MSN degree or higher, and are looking to switch specialties to become a nurse midwife, the post-master's nurse midwifery certificate program is an ideal route. This program is typically 2 years or so in length, giving nurses a less expensive option to break into the specialty than earning another degree. The University of Colorado Anschutz Medical Campus, for example, offers a post-master's nurse midwifery certificate program that is fully accredited.
ADN/RN to CNM Bridge Programs
Some schools offer specialized bridge programs for RNs who currently hold an ADN degree and wish to earn an MSN with a nurse midwifery focus. Enrolled students can essentially skip the BSN step, as the program allows for a year of bridge programs and then MSN-level coursework. Frontier Nursing University offers an ADN/RN to CNM program that requires 64 credit hours once students have completed their bridge courses.
BSN to CNM Programs
BSN-educated RNs have the choice to earn an MSN degree in certified nurse midwifery, or a specialty post-BSN DNP-level nurse midwifery degree. For example, the University of Pittsburgh offers an accredited three-year BSN to DNP-Nurse Midwife program where students can bypass the MSN.
Online Nurse Midwife Programs
To accommodate the busy lives of students, many schools now offer online nurse midwifery programs designed to work around hectic schedules. For those unsure whether an online program is for them, "hybrid" programs, which offer both online and classroom-based courses, are another option. In either case, a computer and an internet connection may be just the way to obtain a rewarding career as a certified nurse midwife.
Advantages of an Online Program
Aside from the convenience of online programs, students enrolled in this flexible option also have the advantage of eliminating the commuting costs associated with classroom-based programs. Gas, vehicle wear and tear, and parking permit expenses are of no worry to online students. Most programs allow clinical hours to be arranged in the student's local area as well. When researching online nurse midwife programs, it's important to consider a few key aspects in order to choose the right program for you.
Program Accreditation
Much like campus-based programs, online programs can be accredited by nationally-recognized accrediting bodies. The most important one for nurse midwifery programs is the Accreditation Commission for Midwifery Education (ACME). ACEN and CCNE-accredited programs can also be considered reputable, as it means they meet the strenuous academic guidelines put forth by these organizations.
Costs and Length
Many times, online nurse midwifery programs are comparably priced to – or even less expensive – than their campus-based counterparts. Length can vary more for online programs, as many are self-paced; students can finish as quickly (or slowly) as they want to. The online MSN Nurse Midwifery program at the University of Cincinnati in Ohio can be completed in 24 months of full-time study.
What Are the Admissions and Certification Requirements?
Admissions requirements for most nurse midwifery programs include:
Official transcripts from all colleges attended
BSN from an accredited college or university
Current active RN license
Minimum cumulative GPA of 3.0
Three letters of reference
Personal goal statement
At least one year of professional nursing experience
In order to gain certification as a nurse midwife, RNs must pass the examination put forth by the American Midwifery Certification Board. Eligibility requirements include:
Proof of licensure as an RN
Satisfactory completion of an ACME-accredited nurse midwifery graduate degree
Verification by the director of the nurse midwifery program confirming that the candidate has completed the degree along with the date that it was completed
List of Nurse Midwife Programs
There are a plethora of nurse midwifery programs across the nation that will prepare RNs for a career as a certified nurse midwife. Our comprehensive list can be seen below.
Jump to Your State Listings
California
Colorado
Connecticut
Florida
Georgia
Illinois
Kansas
Kentucky
Michigan
Minnesota
New Jersey
New Mexico
New York
North Carolina
Ohio
Oregon
Pennsylvania
Texas
Utah
Virginia
Washington
Washington, DC
Wisconsin
Are we missing your school's program or need to update information listed? Please contact us so we can make the necessary changes.