Discover Nursing Careers & Specialties
Registered nurses have the unique ability to work in a variety of environments and specializations. From bedside care to administrative work to home care and travel nursing, RNs aren't limited to traditional hospital roles. Find out more about the career opportunities available to you as an RN.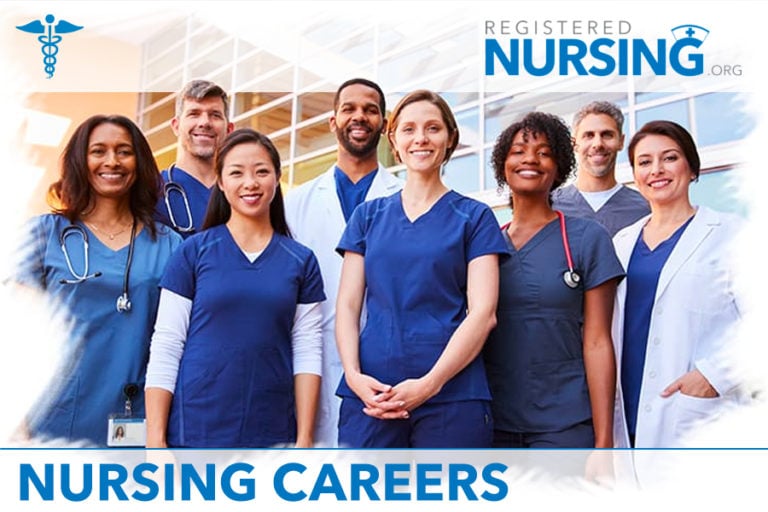 Want to Learn More About How to Become an RN?
Whether you have prior nursing experience or are new to the field, there's an RN pathway for you. Find out more about how to become a nurse at any level.
Entry Level Nursing Careers
No prior nursing experience? No problem. There are several entry-level nursing career pathways that get you started in the healthcare field. Many of these roles can be utilized as stepping stones toward more advanced nursing careers later on. See all Entry Level Nursing Careers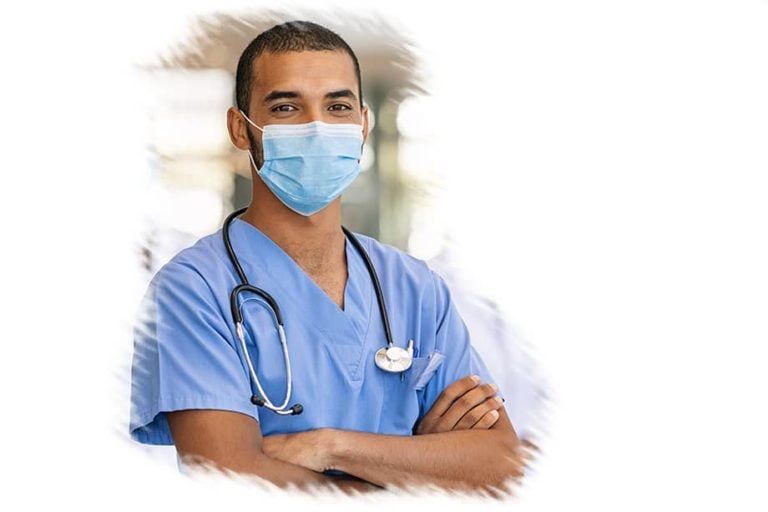 Medical Assistant
Medical Assistants (MAs) complete clinical and administrative duties in medical offices after a short (6-12 month) training program.
Medical Assistant Careers
Certified Nursing Assistant (CNA)
CNAs work alongside RNs, LPNs, and the rest of the medical team assisting with clinical duties. This is a great stepping-stone role for those who wish to eventually become nurses.
CNA Careers
Licensed Practical/Vocational Nurse
Licensed Practical Nurses (LPNs) and Licensed Vocational Nurses (LVNs) are entry-level nurses who complete one to two years of training. They have more responsibilities than MAs or CNAs, but still work under the direction of an RN and/or physician.
LPN/LVN Careers
Advanced Practice Registered Nursing (APRN) Careers
Advanced Practice Registered Nurses (APRNs) are RNs who have completed a Master's of Science in Nursing (MSN) or higher in one of the four APRN specialty roles: the Certified Nurse-Midwife (CNM), Certified Registered Nurse Anesthetist (CRNA), Clinical Nurse Specialist (CNS), or Nurse Practitioner (NP). APRNs are high-level nurses who have much more responsibility and autonomy within their roles.
Nurse Practitioners (NPs) are APRNs who provide specialized comprehensive care, to include preventative care, to patients in a variety of settings. Popular specializations include Acute Care, Adult-Gerontology, Family Care, Neonatal, Pediatric, Psychiatric, and Women's Health.
A Certified Nurse-Midwife (CNM) is an APRN who specializes in women's reproductive health and childbirth. They assist with pregnancy, labor, postpartum care, and much more.
The Clinical Nurse Specialist (CNS) is an APRN who is a leader in their field. They may specialize in a particular patient population, such as geriatrics, or in an area of care, such as emergency room services. They use their clinical skills to mentor and educate personnel and patients.
Certified Registered Nurse Anesthetists (CRNAs) are APRNs who specialize in administering anesthesia to patients. They may work alongside anesthesiologists or independently.