Post-Master's Certificate Nurse Practitioner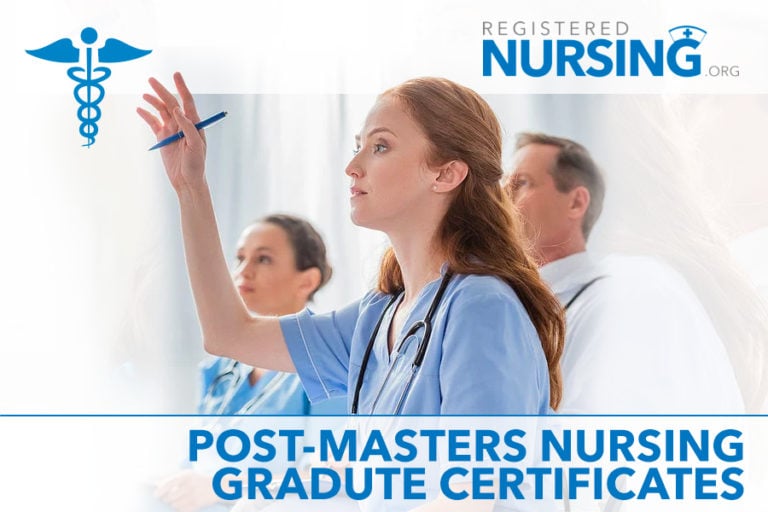 What Is a Post-Master's Certificate?
A post-master's certificate (also referred to as a post-graduate certificate) is a pathway for nurses who have earned a master's degree to gain specialized knowledge. This affords nurses more opportunity and career growth. Post-master's certificates add another year or two of graduate study and are usually more specialized. Additionally, post-master's certificates allow nurses with a master's degree to become certified in niche specialties.
Nurses may also "cross over" to a different specialty than what they focused on in their original MSN program via a post-master's certificate. For example, a nurse practitioner with an adult-gerontology specialty can become certified in family medicine. Sometimes the core courses they completed in their original master's program can be applied towards the certificate program.
>> Click here to see post-graduate nursing certificate programs by state.
Why Should I Pursue a Post-Master's Certificate?
There are several reasons why a master's-prepared nurse would pursue a post-master's certificate. As mentioned earlier, nurse practitioners may wish to change specialties, or enhance their current practice. For example, a primary care nurse practitioner may want to become certified in acute care. A family practice nurse practitioner may wish to pursue a mental health certificate. Adding expertise in a clinical specialty helps to increase job prospects as well as provide high-quality care in current practice.
Nurses who hold a master's degree in nursing may also wish to pursue more administrative or educational roles. For example, master's-prepared nurses who work as clinical nurse specialists (CNSs) may want to earn certification in education to enhance their practice and expand their career mobility. Nurses with an MSN in nurse leadership may choose a certificate program in informatics, which would help them participate in designing and implementing innovative technology to improve patient care outcomes. Essentially, a post-master's certificate broadens a nurse's knowledge base and can help open more doors in their careers.
How Do Post-Master's Certificates Differ from Doctor of Nursing Practice (DNP) or Ph.D. Degrees?
The DNP degree is considered a "terminal" degree for nurses – there is no higher degree option (Ph.D. in nursing degrees are considered comparable to DNP degrees). Another way to view a post-master's certificate is that it is an education level somewhere between a master's and doctoral degree. Post-master's certificate programs differ from DNP and Ph.D. programs in that they may not take as long to complete. Some programs also do not require completion of a capstone project. Of course, this depends on the nurse's choice of specialty, the school, and the nurse's educational background.
One can also understand the difference by picturing a tree; the bachelor's degree is the root, the master's degree the trunk, and the DNP or Ph.D. the top leafy part. The post-master's certificate can be any one of the branches reaching off the trunk – each one a different specialty which contributes to the fullness of the tree.
Choosing which program to pursue is an individualized choice and is based on the nurse's long-term career and personal goals. Earning a DNP or Ph.D. means the nurse has reached the pinnacle of nursing practice and knowledge. For those who wish to reach the very top, a DNP or Ph.D. in nursing program might be the right choice. Master's-prepared nurses who simply wish to change or enhance their current practice would do well choosing a post-master's certificate program.
What Is the Difference Between a Nursing Certification and a Post-Master's Graduate Nursing Certificate?
When it comes to nursing certifications, there are several options for nurses based on their degree level. For example, nursing certifications differ from post-master's graduate certificates for several reasons. First, the requirements for certification are different. Nursing certifications are offered to RNs with (usually) a minimum of 2,000 hours of practice in a specific specialty. Post-master's certificates are offered to master's degree nurses or higher. Second, nursing certifications usually only require a certain amount of clinical experience. Post-master's certificates usually require completion of a curriculum in order to become certified.
Post-Master's Certificate Program Requirements
Requirements for admission into a post-master's certificate program may vary between schools and can depend on the nurse's education background and current specialty. Requirements may include:
Master's degree in nursing (based on the certificate program, NP licensure is required)
Must meet GPA requirements (i.e., 3.0 in MSN program)
Submission of a resume
Completion of a specific number of clinical hours
Provide letters of recommendation
Possess a current, unrestricted nursing license
For NP certificate programs, must have completed an advanced pharmacology, physiology, and physical/health assessment course
Post-Master's Certificate Accreditation
Ensuring national accreditation is essential when choosing any nursing program. The Commission on Collegiate Nursing Education (CCNE) is one of the nationally-recognized accreditation bodies in the United States. Their website holds a database with lists of accredited post-master's APRN programs in the U.S.
The Accreditation Commission for Education in Nursing (ACEN) is another agency that accredits nursing programs. Their website also allows users to research programs by state. Some agencies are regionally recognized, but national recognition ensures there will be no difficulty with licensing and transferring schools if needed.
Post-Master's Certificate Curriculum
The curriculum for post-master's certificate programs can vary based on the student's educational background, current practice, and choice of specialty. If not already completed in a master's program, the following "3 P's" may be required:
Advanced Pathophysiology
Advanced Pharmacology
Advanced Physical Assessment
The amount of credits required to earn a post-master's certificate varies based on the school as well as the specialty. Some programs can be as low as 12 credits, and some around 36. Certificate programs for nurse practitioner specialties are usually longer because practicum hours are required. The length of time it takes to complete a program is also variable; it depends on the school, program, and whether the student is in a full or part-time status. Additionally, many programs offer online options.
Post-Master's Certificate Types
Masters-prepared nurses have many options when pursuing a post-master's certificate. Certificate types may include:
Nurse Practitioner Specialties:
Different schools offer different certificate options; students are encouraged to research programs to find the one that meets their career goals.
Find Post-Graduate Nursing Certificate Programs In Your State
Browse our state-by-state listings for post-graduate nursing certificate offerings, including campus-based and online options.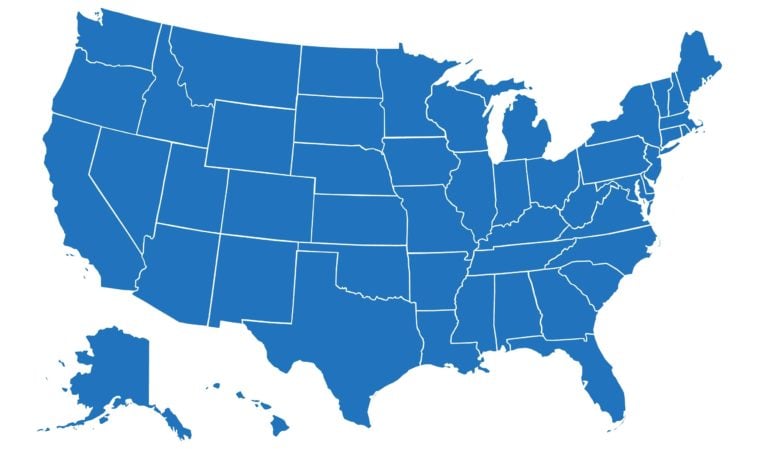 Helpful Resources