CNA Salary – What to Expect
Certified nursing assistant (CNA) positions are entry-level jobs in the nursing field. Oftentimes no prior healthcare work experience is required aside from the classroom and practice hours needed to complete a state-approved CNA training program.  Working under the supervision of more senior registered nurses (RNs) or licensed practical nurses (LPNs), nursing assistants do not generally earn as high a salary as other nursing professions or other entry level healthcare options. However, becoming a certified nursing assistant is an excellent way to quickly enter the healthcare profession, provide important basic care to patients in need, and determine if a career in nursing is right for you.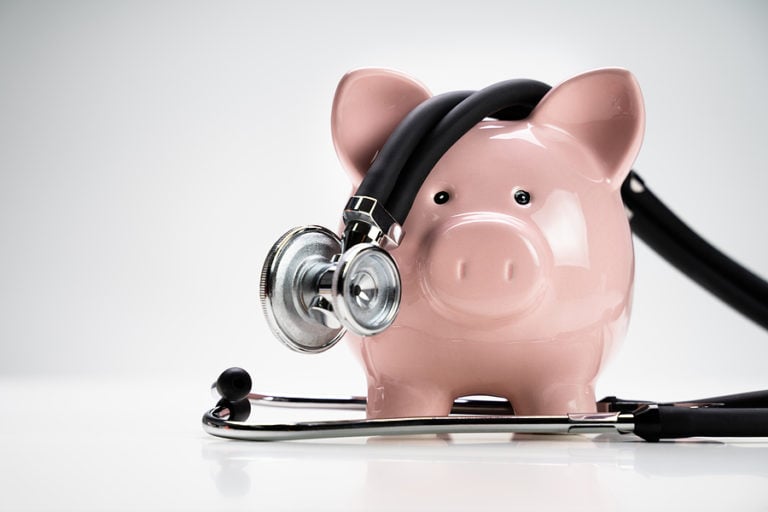 Salary Comparison Tool
This tool will allow you to easily search and compare the average salaries of nurses for many cities and locations across the U.S. You can search by city and state. Salary data is provided through the BLS.
Select Career Type
Select State
Select City
How Much Does a Certified Nursing Assistant Make?
According to the U.S. Bureau of Labor Statistics (BLS), the median annual wage for nursing assistants was $30,310 as of May 2021 (most recent data available). However, the specific salary for a CNA will vary slightly based on the following factors:
Type of Employer
Certified nursing assistants may work in a variety of job settings providing basic patient care such as feeding, dressing, and bathing patients, helping with activities of daily life, and taking vital signs. They may find jobs in government organizations such as the Department of Veteran Affairs and local departments of health, hospitals, nursing care facilities, home health organizations, and retirement and assisted living communities for the elderly. Specialized employment also plays a huge part in determining a CNA's salary.
According to BLS data, nursing assistants working for government organizations make slightly more ($7,000) than the median annually nationwide and than those who work for other types of healthcare organizations such as hospitals; state, local, and private and $5,560 more than the median annual pay as an industry.
The median annual wages for nursing assistants in the top industries in which they worked were:
Government organizations: $37,310
Hospitals: $35,870
Nursing care facilities: $29,970
Continuing care retirement communities and assisted living facilities for the elderly: $29,900
Home healthcare services: $29,280
Geographic Location
In general, jobs in larger cities and more populated areas tend to offer higher salaries than in smaller towns and rural areas to compensate for higher costs of living. However, in some cases, if there is a high demand for nurses in a more remote area, salaries will increase to attract new employees. Currently, the states with the highest-paid nursing assistants are Alaska ($43,080 annual mean salary) and New York ($40,680 annual mean salary).
CNA Salary Table
| Location | Total Employment | Annual Salary |
| --- | --- | --- |
| United States | | |
Table data taken from 2022 BLS (http://www.bls.gov/oes/current/oes311014.htm)
Prior Experience
While many CNA positions do not require prior professional experience beyond the required training hours set by the state nursing board, a nursing assistant may make a higher starting salary if he or she has some previous healthcare experience, for example as a candy striper or volunteer at a local hospital.
CNA Salary Per Hour
As an entry-level position, CNA jobs may pay employees an hourly wage. For aspiring nursing assistants who are wondering about average hourly rates, the BLS reports a median hourly wage for nursing assistants of $15.99 nationwide. According to the BLS, nursing assistants can expect to make between $11.48 and $21.27 per hour.
CNA Job Outlook
Certified nursing assistants are in demand nationwide, with a particularly bright career outlook in the future. According to the BLS, employment for nursing assistants nationwide is expected to grow 5 percent from 2021 to 2031, which is a faster rate of growth than the average for all occupations. This increase in demand for nursing assistants is likely due to an aging baby boom population that will require care in hospitals, nursing homes, and long-term care facilities. In addition, new nursing assistant job openings are created on a regular basis as CNAs go back to school to seek higher-paying nursing positions as LPNs or RNs.
CNA FAQs
Rules and standards for renewing expired CNA certifications will vary from state to state. In California, for example, if your certification is more than two years expired, or it is more than two years since you have worked as a Certified Nurse Assistant, you are required to have 24 hours of continuing education as well as sit for a Competency Evaluation. Check with your state's governing board for the requirements on renewals.
Many nursing students find value in working as a Certified Nurse Assistant (CNA) during nursing school to add to their basic care and time-management skills. Most employers will allow nursing students to bypass the requirement of being certified, but check the job announcements for these allowances. Many states will allow those with nursing education and background to sit for the examination without taking an official CNA course. Check with your local state certifying board for details.
Enrollment in an accredited BSN program and completion of foundational nursing skills coursework may qualify the student for certification as a CNA. Depending on the state-specific Board of Nursing regulations, BSN students may apply for CNA certification and listing on the state Nurse Aide Registry. Some states require that students sit for a CNA registry exam regardless of enrollment in an accredited nursing program, while other states accept completion of nursing courses as verification of skills testing.
Helpful Links