Maine Post-Graduate Certificate in Nursing Programs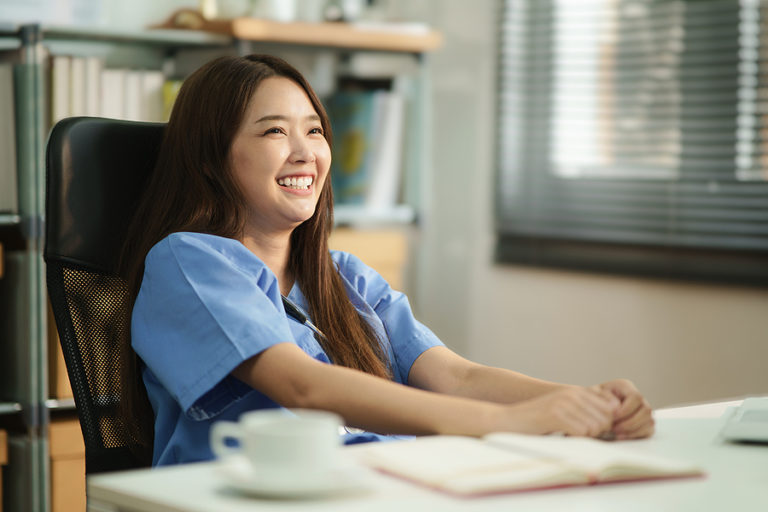 RNs and nurse practitioners may complete post-graduate certificate programs to learn about new nursing specialties. Each certificate program is focused on a different specialty, so Maine nurses can enhance their professional credentials and take their careers in new directions.
For instance, nurses may use post-graduate certificate programs to transition from clinical practice to research, education or administrative duty. Others may want to expand their practice to different types of nursing care.

Post-Graduate Certificate in Nursing Admission Requirements in Maine
All post-master's certificate programs in Maine require a master's degree in nursing. Additional requirements will apply, depending on the school a student selects. Some of the more common requirements center on a minimum GPA during MSN studies, select MSN coursework and clinical experience.
For example, this list details the current admittance requirements for the Graduate Certificate as a Nurse Educator program at the University of Maine:
MSN from an accredited nursing program
Minimum undergraduate GPA of 3.0
B or higher in college-level statistics course
B or higher in college-level research methods course
Minimum 2 years of RN experience
Valid Maine nursing license
This program also requires students to complete an interview with a faculty member. While no GRE or MAT test scores are requested, that is a requirement some Maine nursing programs may elect. Professional recommendations or references are also requested by some programs.
Post-Graduate Certificate in Nursing Classes and Courses
Every post-graduate nursing certificate program in Maine will have its own list of required courses. The courses each nurse must complete will depend on the specialty of focus for a chosen program. For example, the following courses are required to complete the Certificate of Advanced Study in Nursing with a specialty of Adult-Gerontology Primary Care Nurse Practitioner from the University of Southern Maine:
BIO 545 Advanced Pathophysiology
NUR 601 Advanced Pharmacotherapeutics
NUR 602 Advanced Health Assessment
NUR 664 Primary Health Care of the Adult I
NUR 665 Primary Health Care of the Adult II
NUR 666 Primary Health Care of the Adult III
NUR 667 Clinical Practicum and Seminar I
NUR 668 Clinical Practicum and Seminar II
NUR 669 Clinical Practicum and Seminar III
NUR 650 Primary Care of the Adolescent
NUR 651 Women's Health in Advanced Practice
In the event a nurse practitioner or RN completed any of these courses prior to enrolling in the post-graduate certificate program, the school will waive completion as part of the certificate coursework.
Program Length
Most Maine post-graduate nursing certificate programs require between 10 and 40 credit hours. Most programs permit students to attend full or part-time, considering that most students have full-time jobs as RNs or Nurse Practitioners at the time of completion. While some programs may take just a year or less to complete, others may require a couple years of study.
Tuition and Cost of Attendance
Tuition and applicable fees vary between Maine post-graduate certificate programs for nurses. Students should expect to pay at least $400 per credit hour plus books, program fees and other required materials. Students should also consider the cost of commuting to and from campus and other general expenses before committing to a program.
Post-Graduate Certificate in Nursing Career Pathways in Maine
After completing a post-graduate certificate in Maine, students may continue to work as nurse practitioners or RNs. They may switch to a new specialty or seek higher-paying positions within their existing specialty. Some students may transition into careers in research or education rather than continuing with clinical jobs.
Some of the pathways and job titles that nurses in Maine may explore at the post-graduate level include:
Gerontology Primary Care Nurse Practitioner
Family Nurse Practitioner
Gerontology Acute Care Nurse Practitioner
Psychiatric-Mental Health Nurse Practitioner
Clinical or laboratory instructor
Staff educators
Post-Graduate Nursing Certificate Salary & Job Outlook
In 2018, Maine was one of the top five states with a high concentration of jobs available for nurse practitioners. The average annual salary for nurse practitioners in the state was over $100,000 in 2020. After completing post-graduate certificate programs, some nurse practitioners may make even more.
While Maine RNs may earn less on average each year, they can elevate their earnings by completing post-graduate certificate programs and then applying for higher-paying positions.
List of Maine Post-Graduate Certificate in Nursing Programs
RNs and nurse practitioners ready to elevate their careers or merge into secondary careers may explore post-graduate certificate programs in nursing through the following Maine nursing programs.
Bangor, ME
Graduate Certificate Programs
1 College Circle
Bangor
,
ME
04401
(207) 941-7000
Orono, ME
Graduate Certificate Programs
5724 Dunn Hall
Orono
,
ME
04469-5724
(207) 581-2592
Are we missing your school's program or need to update information listed? Please contact us so we can make the necessary changes.