Post-Master's Nursing Education Certificate Programs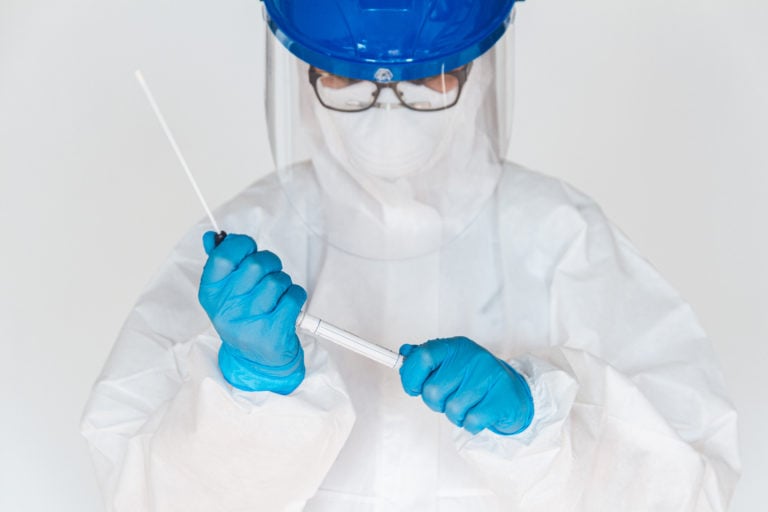 Master's-prepared nurses have many opportunities to advance and expand their clinical knowledge base. They can either pursue a doctor of nursing practice degree (DNP) or opt to complete a post-master's certificate program. In doing so, they can add to their current clinical practice or change specialties entirely.
With the post-master's nursing education option, nurses are not limited to direct patient care. They can work as a nurse educator for staff as well as patients, and utilize their skills as an educator to enhance their current practice.
Choosing a Post-Master's Nursing Education Certificate Program
When selecting a post-master's nursing education certificate program, several facets need to be considered:
Accreditation– In most states, nursing boards require completion of an accredited nursing program to become licensed. Many local agencies accredit nursing programs, but most often students will see accreditation by the Commission on Collegiate Nursing Education (CCNE) and the Accreditation Commission for Education in Nursing (ACEN). Accreditation by one of these two agencies ensures that specific educational standards are met to practice safely.
Cost– The overall cost to attend a post-master's certificate program is probably one of the most important factors when choosing a school. There are many variables when it comes to tuition cost: resident status, city and state where the school is located, and whether the school is a public or private program can all contribute to the overall cost. Students should remember that there are additional university fees, technology fees, and other expenses outside of the cost of tuition. Luckily, most programs have financial aid options as well as a part-time curriculum which can help offset the cost.
Program Length– The length of time to complete a post-master's nursing education certificate program can vary, depending on the nurse's starting point. For example, the program will be shorter for those who have already completed an advanced health assessment, physiology, and pharmacology course. Students should be aware that some schools advertise "faster completion" compared to other programs; students should always ensure proper curriculum as well as accreditation status before selecting one of those programs.
Online Options– Many nurses prefer the flexibility of online learning. They can study when they can and learn at their own pace. More and more nursing programs, including post-master's nursing education certificate programs, offer online or hybrid options. Some programs require minimal campus visits, and some are 100% online. Most schools are very transparent on their websites with campus visitation requirements.
Internship/Externship Opportunities– Many nursing programs are contracted with local healthcare facilities/offices so students can gain valuable (and necessary) clinical experience. Depending on the course of study, students should select a program that contracts with a facility that supports their specialty. For example, a student pursuing a post-master's nursing education certificate program may prefer to gain clinical experience in a teaching hospital or nursing school. However, some programs have the students find their own preceptor in a clinical setting. Students would need to find local candidates to serve as mentors in their field of study.
Online Post-Master's Nursing Education Certificate Programs
The computer age has helped open many doors for students, and nursing is no exception. More and more online programs are available which allow nurses to pursue a higher degree level. Online programs have many benefits, but may also have drawbacks.
Online vs. Classroom-Based Post Master's Nursing Education Certificate Programs
One of the most important advantages of an online post-master's certificate in nursing education is flexibility. Many nurses and nurse practitioners work all hours, or even around the clock! Because nurses can work odd hours, online programs are ideal. Nurses can study in the middle of the night, early morning, holidays, or whenever they can fit it in. Not only that, but they can learn at their own pace and by using their learning style. This, in turn, can lead to more success.
One of the disadvantages of online programs is the lack of face-to-face communication with instructors and peers. While communication is usually electronic, many students miss the personalized interaction that comes with campus learning. Additionally, there may be added costs associated with online learning. Students may need to invest in a laptop, webcam, and other items. With regards to learning, some students struggle with the reduced amount of structure that comes with classroom learning. In this case, "self-paced learning" may lead to procrastination or missed assignments.
Post-Master's Certificate Nursing Education Admission Requirements
Each post-master's certificate program has its own specific admission requirements. General admission requirements may include:
An MSN degree from an accredited university
Current, unencumbered RN or APRN license (if applicable)
GPA of 3.0 or higher (specific GPA requirements may vary between schools)
Current resume/CV
A written statement of purpose, or goal statement
Have completed a specific number of clinical practice hours
Post-Master's Certificate Nursing Education Curriculum
As with any nursing program, the curriculum for a post-master's certificate nursing education program may vary slightly between schools. The curriculum may include courses in:
Foundations in nursing education
Designing curriculums
Teaching strategies
Assessment and evaluation
Advanced clinical practice as an educator
Leadership
Evidenced-based research
Advanced physiology, pharmacology, and health assessment (if not already completed in a master's degree program)
In addition to the above courses, students enrolled in the post-master's nursing education certificate program must also complete a specific number of clinical practicum hours. This ensures students can apply nursing education theory to practice and allows them to gain valuable knowledge and real-world experience to practice independently.
Helpful Resources
Other Degree Programs
List of Post Master's Certificate Nurse Education Programs
Jump to Your State Listings
Alabama
Alaska
Arizona
Arkansas
California
Colorado
Connecticut
Delaware
Florida
Georgia
Illinois
Indiana
Iowa
Kansas
Kentucky
Maine
Maryland
Massachusetts
Michigan
Minnesota
Mississippi
Missouri
Montana
Nebraska
Nevada
New Hampshire
New Jersey
New York
North Carolina
Ohio
Oklahoma
Pennsylvania
South Carolina
South Dakota
Tennessee
Texas
Utah
Virginia
Washington
Washington, DC
Wisconsin
Are we missing your school's program or need to update information listed? Please contact us so we can make the necessary changes.