Is Nursing Education Contributing to the Nursing Shortage?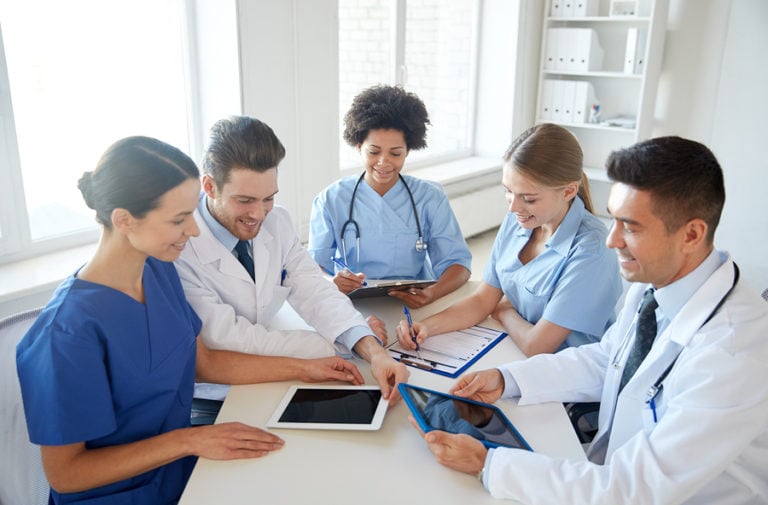 Nurses make up the largest majority of the healthcare profession with nearly 4 million in the U.S. alone. It is estimated that the need for registered nurses (RNs) will skyrocket to 15%, more than double that of other occupations, in the next 8-10 years. While there are many factors contributing to the shortage, are nursing schools themselves part of the problem?
Nursing schools across the country are struggling to graduate enough registered nurses to meet the current healthcare demand. The American Association of Colleges of Nursing (AACN) has joined forces with schools, policymakers and professional nursing organizations to get ahead of this critical need. AACN notes that one major contribution to the nursing shortage is that there are simply not enough nursing instructors, clinical sites, and classroom space for those wishing to enter the profession. For example, U.S. nursing schools turned away more than 64,000 applicants in 2016 due to the lack of mostly human resources.
RELATED: Are Changes to the Immigration Laws Affecting the Nursing Shortage?
While the fact of aging faculty and the pending wave of retirements of doctorally-prepared nurses is a concern, the root of the problem is a classic chicken-or-the-egg conundrum. Nurses desiring to attend graduate schools for a master's program or doctorate program are turned away by the thousands each year because there are not enough nursing professors to educate future educators. Compounding the problem is the fact that nursing educators in academic positions earn significantly less ($77k) than clinical or private-sector nurses ($97k) with the same education.
The AACN notes that the U.S. must make multi-pronged attempts to address faculty shortage. For example, by expanding NursingCAS, the nation's centralized application service for RN programs, all vacant master's and doctorate positions are identified and filled. Additionally, states such as Wisconsin are funding fellowships and loan forgiveness programs for nurses who choose faculty pathway careers to incentivize nurses to academia.
RELATED: Nurse Educator Careers
The availability of clinical preceptor sites for nursing school is another significant contributor to the nursing education dilemma. Hospital systems who partner with nursing schools find benefit in not only workforce planning, but financially as well, as nurses are frequently offered positions in the hospitals where they train. Also, innovations in clinical preceptorship through simulation lab sites can offer validated supplemental clinical experiences for nursing students.
There are numerous factors contributing to the nursing shortage in the U.S. Nursing education institutions are caught in a vortex of lack of funding, space, and qualified nursing instructors. National nursing organizations, the media, and initiatives in both the public and private sectors must continue to create strategies to entice nurses into the field of academia.

Latest posts by Amanda Bucceri Androus, RN, BSN
(see all)