Difference Between Psychiatric Nurse Practitioner and Psychiatrist
A psychiatric nurse practitioner is a certified advanced practice nurse who provides medical services to the mental health needs of individuals, families, and groups. A psychiatrist is a physician who went to medical school and also went through a residency program specializing in psychiatry.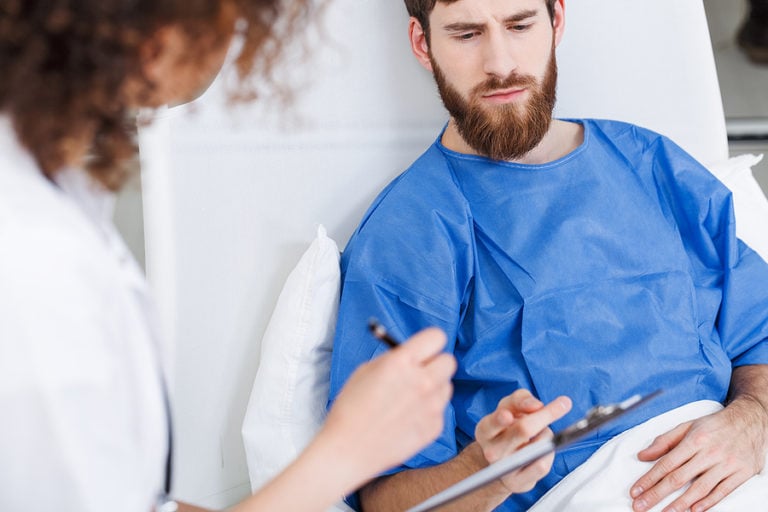 In order to become a psychiatric nurse practitioner, you will need a Master's of Science in Nursing (MSN) or higher. Upon graduating with your MSN or DNP (doctorate), you will also need to be certified as a psychiatric/mental health nurse practitioner. See our list of psychiatric nurse practitioner programs.
A psychiatric nurse practitioner can do almost everything a psychiatrist can do, with some exceptions. Psych nurse practitioners are able to assess and diagnose patients, involve psychotherapy with treatment, prescribe medications, educate patients and families about their diagnoses, as well as develop and manage treatment plans and goals with a wide variety of disorders and illnesses.
Examples of mental illnesses and disorders that a psychiatric nurse practitioner may treat:
Anxiety, panic disorders
Depression
Bipolar, manic-depressive states
Attention deficit hyperactive disorder, other attention disorders
Substance abuse
Schizophrenia
personality disorders
Trauma, PTSD, adjustment disorders
Psychiatrists are able to subspecialize with different aspects of the mental health system, going more in-depth and treating more complex mental disorders than psychiatric nurse practitioners. Psychiatrists can subspecialize in multiple areas, including:
General adult psychiatry (covers all mental disorders in the age group 18-65 years)
Geriatric psychiatry (age 66 and up)
Social and community psychiatry (includes rehabilitation)
Child and adolescent psychiatry. Specialization in disorders occurring during development, such as conduct disorders or attention hyperactive disorders
Liaison psychiatry. Hospital-based service that covers inpatient wards and the accident and emergency department
Forensic psychiatry. Based in hospital, community, or prison atmosphere and concerned with mental disorders in offenders
Substance abuse (also called addiction psychiatry). Either hospital or community-based and covers a range of addictions, the bulk of which concern alcohol and opiate misuse
Learning disability. Strong community focus and concerned with both inherited and perinatally acquired mental disorders
Psychotherapy, like cognitive behavioral therapy
Other subspecialties such as eating disorders and neuropsychiatry
A psychiatric nurse practitioner is qualified to treat the same patients as noted above, but generally, they practice more in clinics and private practices, where they may treat a broad range of patients and disorders or focus on one specific specialty of the practice. For example, a psychiatric nurse practitioner may see children in a practice that specializes in attention deficit disorders.
Psychiatric nurse practitioners must have a certain set of skills in order to be an efficient provider of mental health care:
Work effectively with all patients and family members
Adaptability and the ability to communicate with people from diverse backgrounds
Excellent listening skills; listening to patients validates emotions and allows them to feel acknowledged and understood
Communication; by being able to detect verbal or nonverbal cues on patient emotions/actions
Education around mental illness stigma
Adequate self-control, ability to maintain composure during a crisis or in the presence of agitated/excited patients, and maintaining objectivity
Being able to defuse potentially volatile situations and prevent devastating outcomes
Psychiatrists and psychiatric nurse practitioners each have their own vital part in treating mental health and as a team, they are able to prevent, identify, and manage mental health symptoms as well as create and carry out treatment plans for the mental health patient.

Latest posts by Amanda Bucceri Androus, RN, BSN
(see all)