MSN Degree Programs in Kentucky
Healthcare establishments across Kentucky offer plenty of outlets for a career and education in nursing. If you've been working as a Registered Nurse for some time, you may be wondering about further career options in the state. One such path is a Master of Science in Nursing (MSN) which will open a whole new range of career doors, whether that's clinical management, strategy, or many other senior roles.
There are several ways to go about earning an MSN with both direct entry and accelerated programs.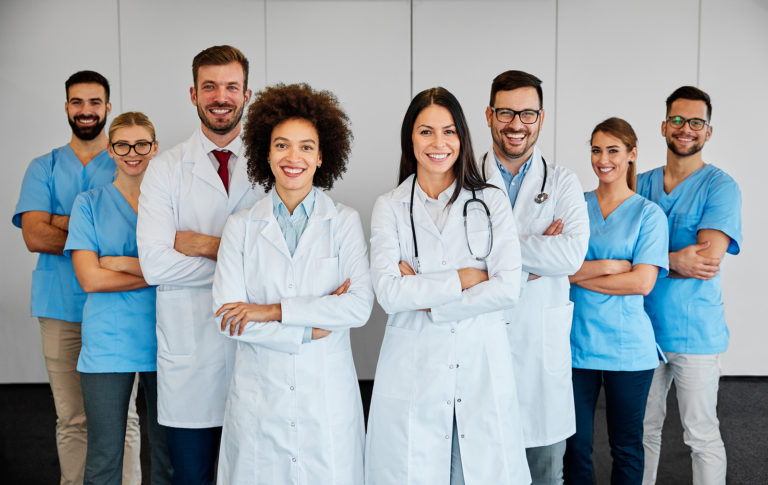 RN to MSN and BSN to MSN Programs
Pre-master's educated nurses working in healthcare have one of two degrees: the Associate Degree in Nursing, or the Bachelor of Science in Nursing. Which you have will determine which route you take when earning a Master of Science in Nursing. For the former, you'll need an ADN/RN to MSN while if the latter, you should study a BSN to MSN. The programs cover the same material, but a BSN graduate studied more things and at a deeper level. ADN graduates need to learn more about their equivalent MSN to earn it.
Typical Program Length
RN to MSN programs are six semesters over approximately two years
BSN to MSN programs are four semesters over approximately 12 to 15 months
Typical Admission Requirements
License to practice as a Registered Nurse
Relevant and accredited ADN or BSN
A minimum GPA score of 3.0 on the 4.0 metric
Three letters of recommendation from clinical sources. Alternatively, a resume with detailed clinical experience
CPR certification – provide evidence
Complete prerequisite courses to the minimum required pass grades
Accelerated & Master's Entry Nursing Programs
Master's Entry Nursing Programs go by several other names – MEPNs, Accelerated Nursing Programs, or Accelerated Masters Pathway Nursing. This is a different type of master's degree for a different type of graduate – those whose first degree is in a subject other than nursing who wish to convert their existing qualifications. University of Louisville School of Nursing offers a six-semester program that will allow you to cross into a nursing career.
Typical Program Length:
University of Louisville's Master's Entry into Professional Nursing is a two-year program.
Typical Admissions Requirements:
Application fee of $40
An accredited baccalaureate degree
GPA of 3.0 on a 4.0 scale
Submit all college transcripts to verify above
If you acquired your degree outside the US, you will be required to submit a WES form
Two recommendation letters
A personal statement
Resume
Proof of English proficiency if English is not your first language
Attend for an interview may be required in some cases
Submit a detailed background check
2023 List of MSN Programs in Kentucky
There are at least 4 schools throughout Kentucky that offer the RN to MSN program, these programs are offered with full-time and part-time options, giving candidates some flexibility. Becoming a nurse educator, clinical nurse, or nurse in a surgical ward are all possibilities if you have your MSN degree.
MSN Programs By City:
Bowling Green, KY
Grayson, KY
Highland Heights, KY
Hyden, KY
Louisville, KY
Morehead, KY
Richmond, KY
Are we missing your school's program or need to update information listed? Please contact us so we can make the necessary changes.