MSN Degree Programs in Pennsylvania
With large urban centers, small cities, and rural farmland, Pennsylvania offers a lot of diversity for its residents. Healthcare is a large and growing industry, and RNs have ample opportunity for professional advancement by obtaining a Master's of Science in Nursing. By taking on greater patient care duties or leading teams of nurses, RNs with advanced degrees can earn more while they improve patient care. 
Depending on where they start, students have many ways to earn an MSN degree in Pennsylvania. From (RN/BSN to MSN) bridge options to direct entry (or accelerated) paths, earning an MSN is available for students who want it.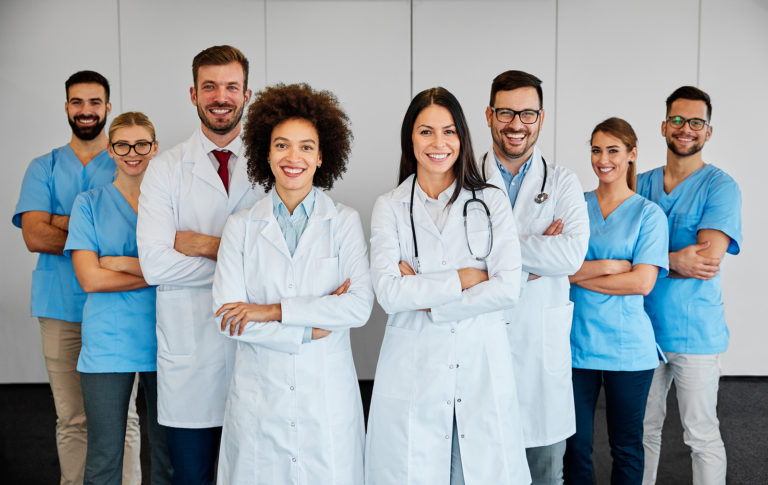 RN to MSN and BSN to MSN Programs
Accomplishing more in less time is an easy choice. Licensed RNs with some clinical experiences can fast-track their way to career advancement by enrolling in one of several RN to MSN or BSN to MSN university programs in the state of Pennsylvania. These accelerated options enable every course to count for as much credit as possible eliminating the need to take duplicate or near-duplicate coursework. Built for nurses who are busy, the online, on-campus or mixed-delivery courses are offered in both unstructured and structured formats depending on the program. In-person clinicals are typically required. 
Typical Program Length:
6 full-time semesters or less for an RN to MSN
About 4 full-time semesters for a BSN to MSN
Typical Admissions Requirements:
ADN or BSN from an accredited university (degree level may vary by program)
Minimum GPA of 3.00
Application with an essay 
Current, unencumbered license as an RN
At least one year of clinical experience 
Resume and letters of recommendation 
Accelerated & Master's Entry Nursing Programs
Though slightly different than other states' direct entry programs, the University of Pennsylvania offers a direct entry BSN/MSN bridge where students earn the BSN and then the MSN in rapid succession. Rich in simulations and clinical experiences, the competitive-entry program is geared toward students with bachelor's degrees outside of nursing. Upon completing the BSN and obtaining their nursing licensure, students then have the opportunity to specialize in an MSN program. The BSN portion of the program must be completed full-time. 
Typical Program Length:
15 months for the BSN and 12-18 months for the MSN portion
Typical Admissions Requirements:
Bachelor's degree from an accredited university in a non-nursing field
GPA of 3.0 or higher and submission of official transcripts
Completion of prerequisite courses in science (in the past 5 years)
Personal statement of intent 
Two letters of recommendation
Video interview
2023 List of MSN Programs in Pennsylvania
$75,000 or more could be the yearly income you start out making when you have an MSN degree in Pennsylvania. The pay scale increases from that figure depending on location, specialty and experience, but the possibilities, and security in that earning potential are considerable. If you were to attend one of the more than 10 RN to MSN programs, either full-time, part-time or online you could be in that realm of income. Your job title might include being a nurse on surgical ward, in a community health care center, private practice or even in research, the income potential is just as amazing as the job opportunities that become available.
MSN Programs By City:
Aston, PA
Bethlehem, PA
Bloomsburg, PA
California, PA
Center Valley, PA
Clarion, PA
Edinboro, PA
Erie, PA
Mechanicsburg, PA
Millersville, PA
Moon Township, PA
Philadelphia, PA
Pittsburgh, PA
Scranton, PA
West Chester, PA
York, PA
Are we missing your school's program or need to update information listed? Please contact us so we can make the necessary changes.