Best Iowa RN to BSN Programs
Updated/Verified: Sep 24, 2020 | RegisteredNursing.org Staff Writers
With the demand for nurses skyrocketing all around the country, it's no wonder why many registered nurses (RNs) in Iowa are choosing to go back to school to complete a Bachelor's of Science in Nursing. If you are a registered nurse who has gained licensure through an Associate's Degree in Nursing, there are specialized nursing degrees out there to help you earn a more advanced degree. These RN to BSN programs will help current RNs achieve lucrative leadership nursing roles.
2020 - Best Online RN to BSN Programs in Iowa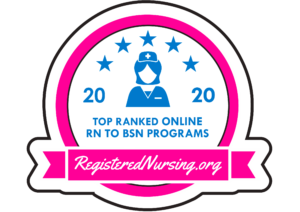 For registered nurses looking to take advantage of the expanded employment and salary opportunities that a BSN can lead do, Iowa offers a slew of RN to BSN programs that can help them reach these goals. Flexible, convenient, and with many online options, RN to BSN programs are growing in popularity as healthcare employers move to hire more BSN-educated RNs. Finding a great online program, however, can be stressful; that's why we've ranked the top online RN to BSN programs in Iowa. Peruse our rankings below and you'll be one step closer to your dream career.
For more information on our top nursing school rankings, visit our Methodology Page (https://www.registerednursing.org/rankings-methodology/).
#1
Mount Mercy University

Cedar Rapids, IA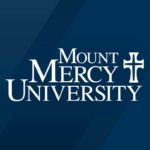 Located in Cedar Rapids, Mount Mercy University offers an RN to BSN completion program tailored for experienced registered nurses who are interested in taking their education and career to the next level. As integrated into the curriculum, students continuously learn to value and respect the dignity of human life. Mount Mercy's curriculum guides students in all programs to explore and work towards a more just, equal, and peaceful world.
Quick Facts
Private Non-Profit 4-Year
Applicants must have a cumulative GPA of 3.0
Catholic university
#2
Saint Luke's College Unity Point Health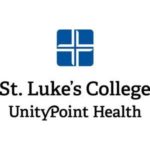 After gaining first-hand experience, many Registered Nurses see for themselves the benefits of earning their bachelor's degrees. By making the most of both work experience and previously earned credits, the online RN-to-BSN program at St. Luke's College allows learners to finish their degree in less time. Learners will study a range of nursing-intensive courses ranging from leadership and healthcare management to informatics and evidence-based practice. The online RN-to-BSN program can be completed part or full-time, at the learner's pace.
Tuition & Fees:
Quick Facts:
Private Non-Profit 4-Year
Faith-based school
Transfer nursing and general ed credits
#3
Mercy College of Health Sciences

Des Moines, IA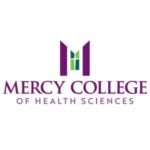 Following in the service-focused Catholic tradition, Mercy College in Iowa offers an online RN-to-BSN online program dedicated to working RNs. By transferring as many as 39 credits (as well as general education hours), RN students can complete their degrees in three semesters. Students can select three specialty seminars based on their field of interest and follow an individually created path to finish their degree.  Completing a valuable, community-based preceptorship is required for the RN-to-BSN online program.
Tuition & Fees:
Quick Facts:
Private Non-Profit 4-Year
Faith-based school
Accommodating course schedules
#4
University of Iowa

Iowa City, IA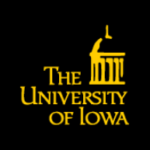 Employed Registered Nurses seeking to get ahead in their careers are routinely strapped for time. That's why the University of Iowa offers an outcomes-focused RN-to-BSN online program geared toward these busy individuals. By studying at their own speed and by transferring in previously earned credits, these RN students can complete their degree in a few years. To graduate, students must complete a community health practicum and a leadership project, the latter of which can be conducted at one's place of work.
Tuition & Fees:
Quick Facts:
School has a Hospital Affiliation
Public 4-Year
A few grad programs offered online
#5
Clarke University

Dubuque, IA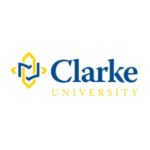 Registered Nurses who provide care to patients every day often quickly discover which direction they want their careers to go. Clarke University in Iowa allows busy RNs to take advantage of online learning formats and move ahead in their careers without having to take a break from work. For the RN-to-BSN online program, students can gain credit from recent work experience as well as transfer previously earned college credits. Completing precepted clinical hours at nearby locations is required.
Quick Facts:
Private Non-Profit 4-Year
Faith-based school
95 credit hours accepted for transfer
Programs start every 8 weeks
Admissions Requirements for Iowa RN to BSN Programs
To be accepted into an RN to BSN program, you must meet all your school's requirements. Competitive programs will pick only the top applicants. Entrance criteria is not unlike other college admissions criteria. Below are some examples of requirements at Iowa colleges:
Minimum cumulative GPA of 2.5
Must have computer literacy
Current Iowa license as a registered nurse
General Education requirements must be met prior to beginning the program
RN to BSN Classes & Courses
Generally, once general education requirements are completed, students are able to tackle the specialized nursing coursework. Waterloo, Iowa's Allen College features the following nursing courses as part of their RN to BSN program:
NU 301: Intro to Baccalaureate Nursing
NU 461: Nursing Leadership
NU 380: Introduction to Nursing Research
NU 457: Chronic Illness
NU 450: Community & Public Health Nursing
Online RN to BSN Programs in Iowa
Online RN to BSN program options have grown in popularity and have been specially designed for the practicing nurse. Students who want to earn their baccalaureate degree while working and maintaining family obligations can take classes fully online on a part-time basis from accredited colleges in the state.
Featured Online School
Iowa Wesleyan University offers an online RN to BSN program based out of their Mount Pleasant campus. This ACEN accredited program can be completed in one to two years. The degree is awarded upon completion of 120 semester hours, most of which can be transferred from previous nursing courses. Transcripts are evaluated individually and students will be informed of the remaining coursework needed to complete the BSN.
Admissions and Program Length
Program length is typically determined by how quickly a student can get through the coursework. Both part-time and full-time schedules are usually available, so students are able to finish in roughly 12 to 24 months. Program start times are usually at the beginning of each semester, and most schools include the summer semester so that students can get through the program more quickly.
Tuition and Cost of Attendance
Students enrolled in an RN to BSN program are responsible for covering the cost of tuition, fees, and extras like textbooks and course materials. Luckily, financial aid options are typically available for qualifying students, including loans, scholarships, and more. Tuition for the RN to BSN program at Northwestern College in Orange City, Iowa is about $335 per credit hour Tuition and fees can fluctuate so check your school of choice for current figures.
Does an RN to BSN Increase My Salary?
As highly degreed nurses are typically more desirable to employers, they are generally willing to pay them handsomely. Registered nurses with a BSN are also eligible for a wider variety of specialty nursing jobs and have the ability to hold leadership ranks within hospitals, care facilities, and more. These prestigious roles tend to come with a higher paycheck as well.
RN to BSN Salary Comparison in Iowa
With a wide range of salaries in the state, RNs who hold a BSN or higher tend to tip the scales toward the more lucrative end. For example, Payscale reports the salary range for a registered nurse in Des Moines, Iowa at between $43,377 and $69,218 annually. With a range like that, it's no wonder why so many nurses in the state are prioritizing more education.
2021 List of RN to BSN Programs in Iowa
Upgrading one's education can seem a bit daunting, but when you look at the benefits you may change your mind. If you are an ADN nurse in Iowa or are researching nursing schools, you may want to decide on becoming a BSN nurse. Iowa has more than 10 RN to BSN programs being offered throughout the state. The benefits of being a BSN nurse are earning almost $20,000 more yearly, being sought after for job opportunities, leadership roles, and more. A BSN degree can offer more than just higher standards and qualifications.
Find RN to BSN Programs By City:
Program
Website

Allen College

Campus

School of Nursing

1825 Logan Avenue

Waterloo

,

IA

50703

(319) 226-2044

allencollege.edu

Briar Cliff University

Online

Department of Nursing

3303 Rebecca Street

Sioux City

,

IA

51104

(712) 279-1793

briarcliff.edu

Clarke University

Online

Department of Nursing and Health

1550 Clarke Drive

Dubuque

,

IA

52001

(563) 588-6339

clarke.edu

Grand View University

Online

Department of Nursing

1200 Grandview Avenue

Des Moines

,

IA

50316

(515) 263-2859

grandview.edu

Iowa Wesleyan University

Online

Division of Nursing

601 N Main St

Mt Pleasant

,

IA

52641

online.iw.edu

Mercy College of Health Sciences

Online

Division of Nursing

928 Sixth Avenue

Des Moines

,

IA

50309

(515) 643-6615

mchs.edu

Mount Mercy University

Online

Department of Nursing

1330 Elmhurst Drive, NE

Cedar Rapids

,

IA

52402

(319) 368-6471

catalog.mtmercy.edu

Northwestern College

Online

Department of Nursing

101 7th Street SW

Orange City

,

IA

51041

(712) 707-7405

nwciowa.edu

Saint Luke's College UnityPoint Health

Online

Department of Nursing Education

2800 Pierce St #410

Sioux City

,

IA

51104

stlukescollege.edu

University of Iowa

Online

College of Nursing

50 Newton Road

Iowa City

,

IA

52242-1121

nursing.uiowa.edu

Upper Iowa University

Hybrid

Department of Nursing

605 Washington Street P.O. Box 1857

Fayette

,

IA

52142

(515) 225-1800

uiu.edu

William Penn University

Online Campus

Nursing Division

201 Trueblood Avenue

Oskaloosa

,

IA

52577

(614) 673-1064

wmpenn.edu
Are we missing your school's program or need to update information listed? Please contact us so we can make the necessary changes.