Massachusetts RN to BSN Programs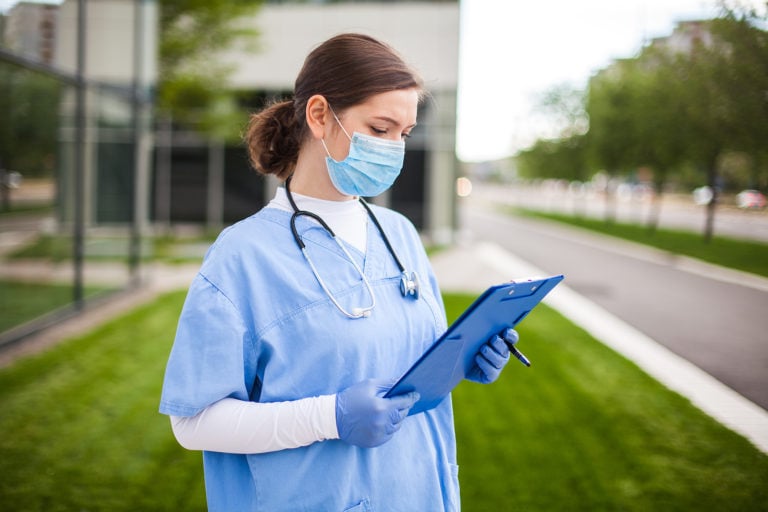 Massachusetts is a state that's embracing the trend of higher education for its nursing workforce. With an aging population, registered nurses (RNs) are more in-demand than ever, and hospitals are raising the bar for patient care. RNs who have previously completed an Associate's Degree in Nursing are eligible to complete their baccalaureate education via one of the state's RN to BSN programs, poising themselves for better nursing jobs and higher pay.
2023- Best Online RN to BSN Programs in Massachusetts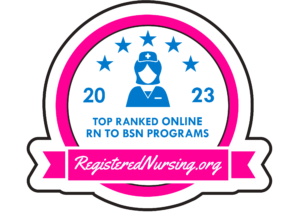 As healthcare employers move toward hiring BSN-educated RNs, many registered nurses with ADN degrees and diplomas are looking to upgrade their education. RN to BSN completion programs are an efficient way to earn a bachelor's degree, and online options give prospective students the flexibility to fit the programs into their busy lives. Choosing the perfect program is made even easier by perusing our top Massachusetts online RN to BSN program rankings below.
For more information on our top nursing school rankings, visit our Methodology Page (https://www.registerednursing.org/rankings-methodology/).
Admissions Requirements for Massachusetts RN to BSN Programs
To be admitted to your school of choice's RN to BSN program, you'll need to carefully follow the application instructions and be sure you meet the requirements. Some schools have limited enrollment, so it's important to ensure you are well qualified. Common entrance requirements for schools in the state include:
Completion of an accredited associate degree in nursing program or a hospital school diploma program
Current, valid license to practice as a Registered Nurse within the Commonwealth of Massachusetts
Minimum GPA of 2.5
Current citizen or permanent resident of the United States of America with work authorization and residency in the United States
RN to BSN Classes & Courses
Students enrolled in an RN to BSN program take a mix of general education courses, advanced nursing courses, and electives or required support courses. As part of their RN to BSN program, Salem State University offers the following nursing course titles:
Explorations of the Professional Nursing Role
Health Assessment Across the Life Span
Nursing Research
Healthcare Issues, Policy, and Economics
Nursing Informatics
Online RN to BSN Programs in Massachusetts
The rise of technology has brought a plethora of interest in online RN to BSN programs. Many schools are now adopting an online option to accommodate working RNs who wish to study in their spare time. This is good news for RNs who want to finish their baccalaureate degree but don't think they have the time; online programs tend to be the most flexible option.
Admissions and Program Length
An RN to BSN program's length can vary due to a variety of factors, including how quickly a student moves through the courses. In general, 1-2 years is the average length it takes to complete the program. While students need a total of around 120 credits to graduate with the BSN degree, many of these are transferrable based on the completion of an ADN. Classroom-based programs typically start at the beginning of each semester, while online programs tend to have multiple start times throughout the year.
Tuition and Cost of Attendance
The cost of an RN to BSN degree has a few components, namely tuition, school fees, and supplies. For example, the tuition rate for the RN to BSN program at Labouré College in Milton, MA is approximately $350 per credit, with a total cost range from $10,500 to $17,150 depending on how many transfer credits a student enters the program with. Tuition and fees can fluctuate so check your school of choice for current figures.
Does an RN to BSN Increase My Salary?
Advanced education is the most direct route to a higher paycheck for registered nurses. Many high-level nursing careers in oncology, emergency room care, and more require a BSN or higher, so any RN thinking of a specialty career should consider an RN to BSN program. Luckily, this upward mobility tends to come with increased earning potential.
RN to BSN Salary Comparison in Massachusetts
According to Payscale, registered nurses in the city of Boston, MA earn between roughly $59,000 and $116,000 annually. What can RNs do to edge their way over to the top of the range? Education is the main factor, with nearly every hospital and care facility in the state placing greater importance on advanced degrees.
2023 List of RN to BSN Programs in Massachusetts
There are 20 listed colleges in the state of Massachusetts that offer the opportunity of earning higher salaries, career advancement opportunities, and highly sought-after skills for the nursing community. These programs are promoted as RN to BSN bridge degree programs put individuals at a financial advantage compared to their counterparts that are ADN nurses. Hourly wages for BSN nurses in the state are approximately $48 per hour and equate to making about $100,000 per year. Become one of the graduating BSN nurses that are earning more and advancing in their career more quickly.
Find RN to BSN Programs By City:
Amherst, MA
Beverly, MA
Boston, MA
Brockton, MA
Chicopee, MA
Fitchburg, MA
Lowell, MA
Milton, MA
Paxton, MA
Salem, MA
Springfield, MA
Weston, MA
Worcester, MA
Are we missing your school's program or need to update information listed? Please contact us so we can make the necessary changes.