Best Utah RN to BSN Programs
With a focus on state health initiatives and outcomes, nurses affect the lives of patients and populations every single day. As a way to empower them to do more and earn more, Utah has made the path to more education extremely accessible. Now is the right time for nurses to pursue one of the state's RN to BSN programs - a path that will open new career opportunities for years to come.
2021 - Best Online RN to BSN Programs in Utah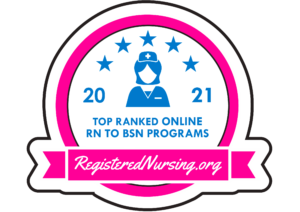 Registered nurses who hold an ADN or diploma have many options when it comes to advancing their careers. An increasingly popular pathway is the RN to BSN, which builds upon the RN's prior education and clinical experience to expand their employment opportunities. Many schools are now offering online RN to BSN programs to accommodate busy working nurses. To help students choose the right program, we have ranked the top online RN to BSN programs in Utah. Peruse our rankings below, which represent the best the state has to offer.
For more information on our top nursing school rankings, visit our Methodology Page (https://www.registerednursing.org/rankings-methodology/).
#1
University of Utah

Salt Lake City, UT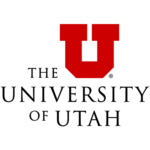 The University of Utah offers a unique online RN to BSN program with an optional Geriatric Nurse Leadership specialization. The RN to BSN program can be completed in either two, three, or four semesters, while the Geriatric specialization option must be completed in four semesters. Coursework is delivered by engaged and experienced faculty, and is completed 100% online. Clinicals can be completed at the student's place of employment.
Tuition & Fees:
Quick Facts:
School has a Hospital Affiliation
Public 4-Year
Fall, Spring, or Summer start times
#2
Ameritech College of Healthcare

Draper, UT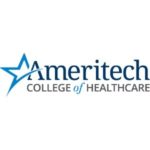 Draper's Ameritech College of Healthcare advanced the education of nurses through its flexible and convenient online RN to BSN program. Students can complete the program at their own pace - anywhere from 12 months to 3 years. Enrolled students get the advantages of small class sizes, experienced faculty, an easy and intuitive online learning platform, and even job placement assistance upon graduation.
Tuition & Fees:
Quick Facts:
Private 4-Year
Multiple enrollment periods
High job placement rates within 6 months of graduation
#3
Weber State University

Ogden, UT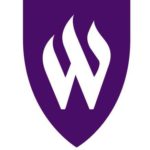 Weber State University, located in Ogden, offers an acclaimed RN to BSN program that's delivered in a hybrid model. This means that students will learn in both face-to-face and online environments. The well-rounded curriculum allows students to hone their critical-thinking skills, use research to improve patient outcomes, and learn concepts in management and leadership.
Tuition & Fees:
Quick Facts:
Public 4-Year
Upper-division curriculum can be completed in just 2-3 semesters
Study abroad opportunities available
Admissions Requirements for Utah RN to BSN Programs
Nurses are familiar with college entry processes, and admissions for Bachelor of Science in Nursing (BSN) completion programs aren't very different. Criteria may vary between schools, but below we've gathered some of the most common admissions standards so you can be prepared:
Cumulative average of 3.0 or competitive standard for all prerequisite courses
Complete and submit the application form and associated processing fees
Submit official transcripts from ADN program and any continuing education courses that have been undertaken in the intervening time span
Have a successful background screening
Have a Utah RN license without encumbrances
Submit a professional resume and references
RN to BSN Classes & Courses
Westminster College in St. George is home to well acclaimed RN to BSN program. Nursing faculty work to provide students with theoretical and evidence-based understanding of Nursing and the healthcare research process. Offerings include courses like the following:
NURS 380 Dimensions of Nursing
NURS 385 Teaching, Mentoring, and Health Promotion in Nursing
NURS 391 Nursing Theory and Research
NURS 450 Older Adults in the Community
NURS 470 Culture, Health, and Illness
Online RN to BSN Programs in Utah
Utah is home to about five online RN to BSN programs throughout the state. Using this platform, higher education studies are now accessible to students and working nurses regardless of where they're located in Utah, and beyond.
Featured Online School
Located in Salt Lake City, the University of Utah offers convenient and flexible online programming for nurses who wish to achieve their BSN degree. With the help and planning of the school's program director, RNs can choose to complete the program in as little as two semesters or as many as four semesters. While course work is 100% online, nurses complete a 32-hour clinical shadowing block which can be completed while they continue to work.
Admissions and Program Length
Nightingale College's accredited RN to BSN program is designed for working professionals who want to elevate healthcare. They work to advance nursing skills and improve healthcare delivery. The Program can be completed in as few as 8 to 12 months, depending on the amount of general education courses one has already taken as part of their ADN.
Tuition and Cost of Attendance
Dixie State University in St. George offers a fully online RN to BSN program that costs approximately $255 per credit. Students are encouraged to apply for financial aid, as many students qualify for at least partial aid. Tuition fluctuates so it's best to check with prospective schools for current rates.
Does an RN to BSN Increase My Salary?
Across the country, BSN nurses earn on average about $15,000 more per year than their ADN counterparts, largely due to the extended schooling they have, and expanded responsibility and role capacity that they are able to take on. While a nursing job may not automatically increase a nurse's pay once they have BSN degree, there are a lot more jobs available that require a BSN degree. It's no exaggeration to say that a BSN degree opens many professional pathways for RNs!
RN to BSN Salary Comparison in Utah
While the lowest salary range for Utah nurses is about $44,000, the average is about $60,000. Nurses with their ADN qualifications only are much more likely to land closer to the lower salary range, and stay around that level, whereas, nurses with their BSN likely earn closer to the $60,000 figure. Additionally, nurses with a BSN are better positioned to increase their earnings to the $80,000 or about the top 10% of earnings for nurses in the state.
2021 List of RN to BSN Programs in Utah
Degree programs are offered at several different locations within Utah; traditional campus delivery, online delivery and a combination of both can be found at many different colleges, making earning your Bachelor's of Science in Nursing easier than you think. Upgrading your credentials can be done while still working in the field due to the number of delivery methods being offered in these programs. Making the choice to upgrade your skills can be a difficult one, but the benefits of earning $4,000 to $8,000 more annually and having opportunities such as nurse educator, nurse coordinator or other specialty department jobs, can make the decision easier.
Find RN to BSN Programs By City:
Program
Website

Ameritech College of Healthcare

Online

RN-BSN Degree Completion Program

12257 Business Park Drive, #100

Draper

,

UT

84020

(801) 816-1444

ameritech.edu

Dixie State University

Online

Department of Nursing

225 S University Ave

St George

,

UT

84770

health.dixie.edu

Nightingale College

Online

175 South Main Street, Suite 400

Salt Lake City

,

UT

84111

(801) 689-2160

nightingale.edu

Southern Utah University

Online

Department of Nursing

351 West University Boulevard

Cedar City

,

UT

84720

(435) 586-7915

online.suu.edu

University of Utah

Online

College of Nursing

10 South 2000 East

Salt Lake City

,

UT

84112

(801) 581-8262

nursing.utah.edu

Utah Valley University

Online Campus

Department of Nursing

800 W University Pkwy

Orem

,

UT

84058

uvu.edu

Weber State University

Hybrid

School of Nursing

3848 Harrison Blvd

Ogden

,

UT

84408

(180) 162-6600 x0

weber.edu

Western Governors University

Online

Department of Nursing

4001 South 700 East, Suite 700

Salt Lake City

,

UT

84107

(801) 428-5304

wgu.edu

Westminster College

Hybrid

School of Nursing

1840 South 1300 East

Salt Lake City

,

UT

84105

(801) 832-2164

westminstercollege.edu
Are we missing your school's program or need to update information listed? Please contact us so we can make the necessary changes.