Nursing Programs in Albany, NY
Are you interested in a career as a registered nurse but aren't sure where to start? Or are you an experienced nurse with your associate's degree who wants to earn a higher degree? If so, the Albany area has a number of schools to choose from with accredited programs that will help turn your career dreams into reality.
To get started in nursing or to advance your nursing career, check out our accredited program listings sections below: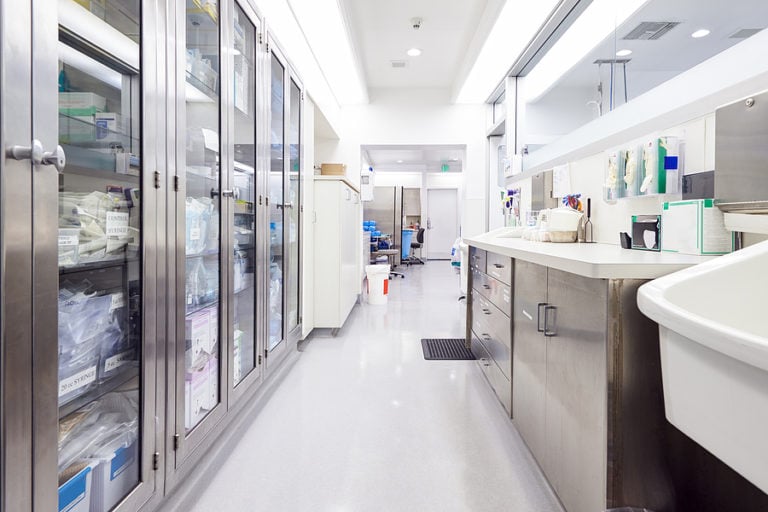 Entry-Level ADN & BSN Programs in Albany, NY
Entry-level nursing programs are designed for students who do not have any previous nursing education or experience. The options for entry-level nursing programs in Albany include the Associate's Degree in Nursing (ADN) and the Bachelor of Science in Nursing (BSN) programs. Both of these programs will prepare students with an introduction to nursing principles and skills, as well as prepare them to take the NCLEX certification exam. ADN programs are quick to complete and generally less expensive, while BSN programs provide a more in-depth education with additional courses and a longer completion time.
ADN Programs
ADN programs can be found at community colleges, vocational schools, and some colleges and medical centers, and train aspiring nurses for their first entry-level jobs in nursing. As one example, the ADN program at Hudson Valley Community College can be completed in two years of full-time study or four years of part-time study.
Direct-Entry BSN Programs
BSN programs are generally offered at four-year colleges and universities and include coursework not usually included in ADN programs, such as community health nursing, leadership topics, and research.  The Sage Colleges offer BSN programs for high school graduates or students who hold a bachelor's degree in a non-nursing field, which includes 54 nursing credits and 27 supporting credit hours for the bachelor's degree.
Learn more about New York Accelerated BSN Programs.
Albany RN Program NCLEX-RN Pass Rates
Top Ranked Accredited Nursing Programs in Albany
Listed below are the top nursing schools in Albany based on our RegisteredNursing.org RN program rankings for New York out of 103 other accredited programs offered in the state:
Samaritan Hospital School of Nursing - #14
St. Peter's Hospital College of Nursing - #10
RN to BSN/MSN Programs in Albany, NY
Many nurses with their associate's degree consider going back to school to earn their BSN or Master of Science in Nursing (MSN) in order to earn a higher salary and move into more advanced nursing jobs. Some schools offer specially designed RN to BSN or RN to MSN programs with these nurses in mind. These programs provide an accelerated route to a higher degree, which takes into account prior coursework and clinical experience completed by the working nurse.
RN to BSN Programs
RN to BSN programs enable nurses with their RN license to earn their BSN, and in many cases classes are offered online or on flexible schedules to accommodate working students. The RN to BSN program at SUNY Empire State College offers students the option of online or face-to-face courses on a full- or part-time basis for maximum convenience for working students.
Learn more about New York RN to BSN Programs.
RN to MSN Programs
RN to MSN programs are also available in the Albany area, and they allow professional nurses to earn their MSN in preparation for advanced practice nursing careers such as nurse practitioner. Many of these programs allow students to choose from a particular career track, such as the program at The Sage Colleges, which offers the choice of Acute Care Nurse Practitioner, Adult Gerontology Nurse Practitioner, Family Nurse Practitioner, Psychiatric/Mental Health Nurse Practitioner, Clinical Nurse Specialist, Nurse Educator and Nurse Executive-Administrator.
Learn more about New York RN to MSN Programs.
APRN & Nurse Practitioner Programs in Albany, NY