New York RN to BSN Programs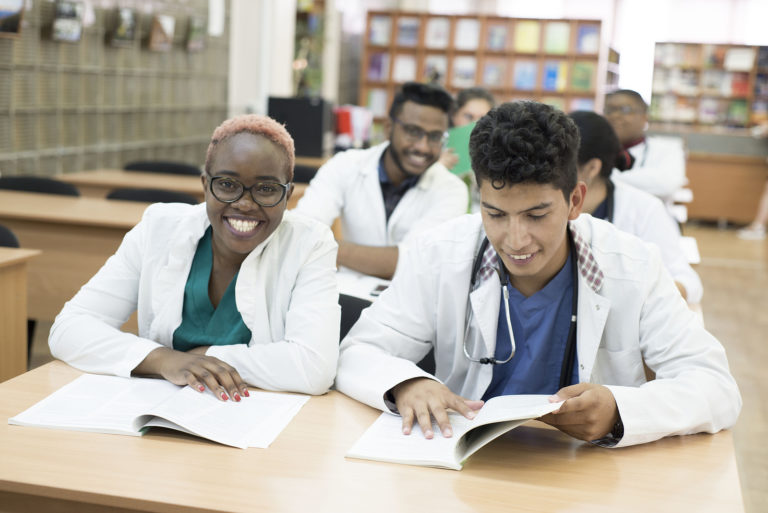 Every day, nurses strive to develop solutions through front-line patient care for some of the most important health challenges that plague our population. With dedication and evidence-based practice, nurses bring their 'all' to their rotation every day they're at work. In order to be at their most effective, however, many nurses decide to return to school to earn their Bachelor of Science in Nursing degree – called a BSN for short – which positions them for greater practice and more leadership opportunities as well as higher salaries.
2023 - Best Online RN to BSN Programs in New York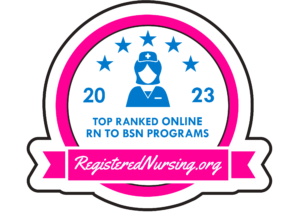 As the demand for BSN-educated registered nurses surges, many ADN and diploma-holding RNs are considering going back to school. RN to BSN programs are a quick and easy way for RNs to build upon their prior education and earn a bachelor's degree. Online RN to BSN programs are changing the game by allowing nurses to continue working while they complete their studies. Choosing the perfect program is made even simpler by browsing our top New York online RN to BSN program rankings below. Find the right online program and take the next step in your nursing career today.
For more information on our top nursing school rankings, visit our Methodology Page (https://www.registerednursing.org/rankings-methodology/).
Molloy University in New York offers an online RN to BSN program that centers on population health, public health and world health issues. Students in the program can become leaders or experts in the hospitals or medical centers where they work.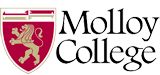 Tuition is competitively priced for all students.

Flexible format for busy working RNs.

A private catholic school.
Students can develop and expand their current clinical competencies when they go after a BSN completion program at D'Youville University (formerly College). The online degree focuses on evidence-based practice, community-based nursing and vulnerable populations.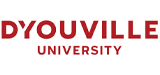 Tuition savings of 50% compared to a traditional BSN.

A private university in Buffalo, NY.

Must be licensed in New York state.
Dominican University New York
Located outside of New York City, Dominican University offers an evening BSN for working nurses to advance their careers. The program teaches Maternity, Pediatric, Surgical, and Psychiatric Nursing so students can move into different areas of practice.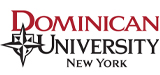 Students take classes and clinicals one evening per week.

The part-time program can be completed in 3 years.

Low faculty-to-student ratios.
Stony Brook University, a State University of New York school, offers a distance learning RN to BSN program with in-person components. The degree concentrates on clinical prevention, population health, and evidence-based practice for nursing.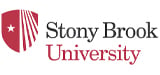 Clinical placement is supported by the school.

Only one start date per year is offered.

Students gain a comprehensive, liberal arts education.
SUNY Polytechnic Institute
Nurses can complement their existing clinical knowledge with practicum experiences at SUNY Polytechnic Institute's online RN to BSN. For instance, lab-based components occur via synchronous class sessions using mock patients.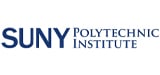 Students can enroll two times during the year.

The online program is the same as the traditional BSN offering.

A State University of New York public school.
Admissions Requirements for New York RN to BSN Programs
New York RNs who decide to pursue their BSN degree are forward-thinking individuals who are committed to their ongoing professional development – both for career advancement and to advance the practice of patient care across the state and beyond. While each institution varies in how they select the best candidates for the RN to BSN stream, listed here are many of the criteria that you might encounter.
Present evidence of an ADN from a regionally accredited college program
Articulate a maximum of 24 nursing credits for transfer
Have completed up to 36 credits in liberal arts for transfer
Submit a transcript from each post-secondary institution with a cumulative GPA of 3.25 or higher
Applicants must have completed a minimum of 36 credits in liberal arts & sciences
Possess a valid and up to date RN license for New York State
Submit evidence of current liability and health insurance
Submit evidence of up to date CPR credentials
RN to BSN Classes & Courses
The Bachelor of Science in Nursing programs offered throughout New York State provides a robust theoretical and practical framework for graduate and doctoral options. Colleges such as Hunter-Bellevue School of Nursing offer courses like the following in order to broaden undergraduates' understanding of leadership in this culturally diverse era:
NURS 379: Nursing and Societal Forces
NURS 380: Nursing Research & Theory
NURS 384: Nursing Culturally Diverse Families
Online RN to BSN Programs in New York
New York State Board of Nursing and universities are looking toward a future in which every nurse will have a BSN degree as a minimum requirement to practice. This means that there has been an explosion in Accreditation Commission for Education in Nursing (ACEN) and American Association of Colleges of Nursing (CCNE) accredited online RN to BSN offerings for nurses who already have their Associate's (ADN) degree and who are looking to upgrade quickly and flexibly while they continue to gain practical experience in the workplace.
Admissions and Program Length
At Mercy College, RNs may earn their BSN degree fully online or through a hybrid format. Generally, it takes students a maximum of two years to earn the degree if enrolled full-time and three years if enrolled part-time. Generally, RNs will be able to transfer a block of credits from their ADN credentials as equivalent to lower division BSN coursework. Evaluated on a case-by-case basis, graduates require a total of 120 new or transfer credits to be eligible for graduation.
Tuition and Cost of Attendance
Plattsburgh University is another great option for RNs who are looking for an online-only method of course delivery. With a strong on-campus nursing program, distance RNs have no problem getting the help and support that they need from faculty in order to be successful students. Plattsburgh students can expect to incur tuition and fees that total about $4,000 per semester – these costs are in addition to equipment and textbook expenses.
Does an RN to BSN Increase My Salary?
There may come a day globally where the entry-level for RN licensure is that of a bachelor's degree or BSN. In fact, many hospitals, clinics, and doctor's offices are already expressing a preference through salary for those nurses who have a degree after their name. With the scope of the role less focused on bedside care and more focused on primary care and prevention, BSN nurses may more commonly hold jobs such as surgical nurses, nursing instructors, or palliative care nurses.
RN to BSN Salary Comparison in New York
Because ADN grads and BSN grads are both technically RNs, there is scant data to collect that shows salary differences between the populations without a direct survey. However, we know that ADNs are often hired at a base salary (in New York this is about $52,000) whereas BSNs have leverage in negotiating a higher wage from the outset – perhaps closer to the $63,000 level that marks what 25% of nurses in the state earn. With further degrees and responsibilities, nurses can earn over $110,000 annually and BSN nurses are well-positioned to start down this path.
2023 List of RN to BSN Programs in New York
Preference is being given to nurses that have achieved their BSN degree or greater, and the preference is being noticed by prospective nursing students. Currently, New York has approximately 50 RN to BSN programs being offered around the state. If you are a graduate from one of these programs you could be a contender in more highly pursued job opportunities, and increased wage offers. Roles in nursing that a BSN graduate would be qualified to apply for include: government organizations, specialty departments, the public health sector, etc. BSNs in such roles are making approximately $90,000 per year. Be the preferred candidate by acquiring your BSN degree.
Find RN to BSN Programs By City:
Albany, NY
Alfred, NY
Amherst, NY
Bay Shore, NY
Brockport, NY
Bronx, NY
Brooklyn, NY
Brooklyn Heights, NY
Brookville, NY
Buffalo, NY
Canton, NY
Delhi, NY
Dobbs Ferry, NY
Farmingdale, NY
Garden City, NY
Jamaica, NY
New York, NY
Niagara University, NY
Orangeburg, NY
Plattsburgh, NY
Rochester, NY
Rockville Centre, NY
Saratoga Springs, NY
Staten Island, NY
Stony Brook, NY
Syracuse, NY
Troy, NY
Utica, NY
Are we missing your school's program or need to update information listed? Please contact us so we can make the necessary changes.