Nursing Programs in Aurora, IL
Though it's close enough to the Windy City to be considered a suburb yet far enough away to stand as its own metropolitan area, Aurora, Illinois has been repeatedly rated as one of the best communities to live in across the U.S. With long icy winters, Aurora stands firm as the state's second-largest city. The "we're not worthy," sprawling suburb gained notoriety in the 90's hit comedy Wayne's World. New grad nurses who work in Aurora, which is located about an hour west of Chicago, can earn an average of about $68,000 per year according to Salary.com. Illinois is facing a nursing shortage, so RNs are in big demand and have the opportunity to take on overtime hours. APRNs are better positioned to negotiate for higher wages as well as the type of nursing setting they would prefer.
To get started in nursing or to advance your nursing career, check out our accredited program listings sections below: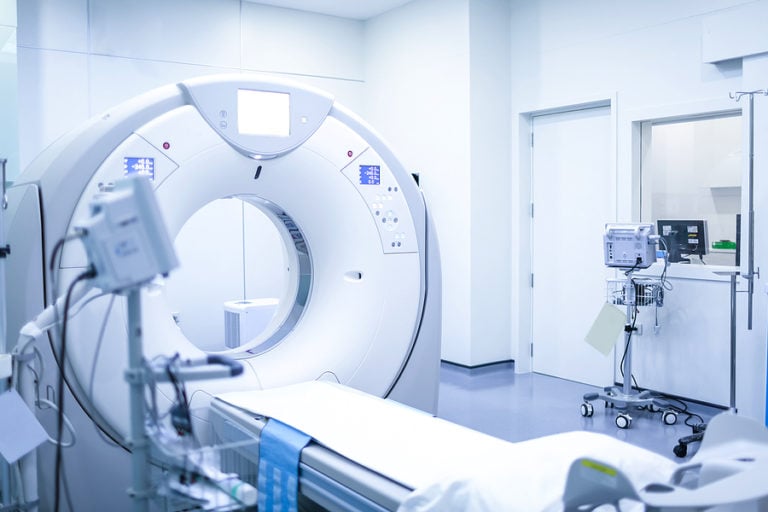 Entry-Level ADN & BSN Programs in Aurora, IL
Taking a plunge into a new career can feel scary and intimidating. Yet the field of nursing is easy to enter for those with and without a healthcare background. Aurora, IL offers several entry-level LPN to RN, ADN, & BSN programs suitable for people in a range of circumstances. Because nursing is in demand and offers competitive wages from the start, investing in a nursing education is a choice that pays off sooner than you think.
LPN to RN Programs
Caring for patients every day is part and parcel of what being a nurse is all about. From providing basic comfort and care to tending to wounds and bandages, Licensed Practical Nurses help patients better cope with their illnesses. LPNs who want to advance their careers and do more for their patients can do so by obtaining their associate degree in nursing. Joliet Junior College outside of Aurora, IL offers a hands-on LPN to RN bridge program that lets dedicated LPNs complete their degree in about a year. Affordable and with small cohorts the bridge program readies students to test for the RN license upon graduation.
ADN Programs
With only a two year degree, registered nurses can earn a competitive wage and obtain job security that professionals with four-year degrees might envy. Waubonsee Community College close to Aurora, Illinois has an Associate in Applied Science (AAS) in Nursing that gets students ready for the theoretical and clinical world of nursing. The curriculum covers nursing fundamentals as well as mental health, women's health, and advanced concepts. Affordable and pragmatic, the program readies graduates to complete the NCLEX-RN exam.
Direct-Entry BSN Programs
Nurses with BSNs are leading the way in advancing the profession; they are at the forefront of evidence-based patient care and treatment. Top hospitals prefer to hire nurses with BSNs, which means they can earn a higher salary and work in preferred units, right from the start of their career. Aurora University, headquartered right in the heart of Aurora, Illinois, offers a traditional Bachelor of Science in Nursing for students who possess the long-term commitment and dedication to become a career nurse.
Find out more about Illinois Accelerated BSN Programs.
Aurora RN Program NCLEX-RN Pass Rates
Top Ranked Accredited Nursing Programs in Aurora
Listed below are the top nursing schools in Aurora based on our RegisteredNursing.org RN program rankings for Illinois out of 80 other accredited programs offered in the state:
Ambria College of Nursing - #4
College of DuPage - #16
Dominican University - #18
Harper College - #20
Joliet Junior College - #7
Lewis University - #5
Oakton Community College - #14
Trinity Christian College - #1
RN to BSN/MSN Programs in Aurora, IL
Going back to school to advance your career once meant having to take a leave of absence from work, a luxury many professionals could not afford. Today flexible and distance learning bridge programs have simplified the process of earning a Bachelor of Science in Nursing or even a Master's of Science in Nursing. Such RN to BSN and RN to MSN programs in Aurora, IL can be completed at the pace, schedule, and timeframe of working nurses.
RN to BSN Programs
Accelerated formats and distance learning options enable working nurses to advance their careers without having to slow down in other areas of their lives. Elmhurst College near Aurora, Illinois offers nursing students an intensive RN to BSN program at a fast-moving 8-week pace. Students complete their courses at a one-class-a-week pace either by attending class on-campus or via a distance learning format. The bridge program requires the completion of 2 onsite clinicals that can be arranged with faculty.
Find out more about Illinois RN to BSN Programs.
RN to MSN Programs
Nurses who know they want to specialize in a nurse practitioner specialty or simply reach higher roles within their organizations may wish to go straight to an RN to MSN program to earn a master's degree. Lewis University near Aurora offers an RN to MSN program where students can choose between the following specialties: Nursing Education, Nursing Administration, or Nurse Practitioner.
Find out more about Illinois RN to MSN Programs.
APRN & Nurse Practitioner Programs in Aurora, IL
Nurses are relied on throughout the healthcare system to treat both acute and chronic illnesses as well as to make crucial decisions regarding a patient's long term treatment plan. RNs with unencumbered licenses can become leaders and nursing administrators by earning their advanced degrees or certifications. Universities have developed flexible and partially online advanced nursing degrees to accommodate employed RNs. Graduates of such Master of Science in Nursing (MSN) programs in Aurora, Illinois can also command lucrative compensation and more readily move into healthcare or nursing administration positions.
MSN Programs
Nurses are entering executive roles at hospitals and are training, leading and educating junior-level nurses to perform their job duties at the highest levels. Clinical nurses who are ready to become educators or leaders can earn their Master of Science in Nursing online from Benedictine University outside of Aurora, IL. The Catholic university offers these MSN programs to nurses who are looking to become leaders in the field and transition away from providing individual patient care.
Find out more about Illinois Nurse Practitioner Programs.
Post-Master's Certificate Programs
Obtaining a second graduate degree in nursing can be costly and time-consuming. A post-grad certificate, however, can be a cost and time-effective way to enter a new specialty within the larger field of nursing. Lewis University outside Aurora, Illinois offers post-grad certs such as Nursing Education, Healthcare Systems Leadership and School Nurse to nurses with existing grad degrees. The certs are designed for busy professional nurses who are seeking a change in their career trajectory from clinical nursing to education or administration.
Learn more about Illinois Post-Master's Certificate Programs.
DNP Programs
When nurses earn their Doctor of Nursing Practice degrees, the apex of the nursing profession, they become leaders both inside and outside the clinical setting. They may advise RNs on patient care treatment options as well as advise policymakers on healthcare delivery options. Located near Aurora, IL, the University of St. Francis, a Catholic institute of higher learning, offers a prestigious DNP to dedicated nurses. The program can be completed partially online and is designed to be convenient for working APRNs.
Learn more about Illinois DNP Programs.