5 Things You'd Be Surprised to Find Out About a Career as a CRNA
Last Updated/Verified: Sep 22, 2020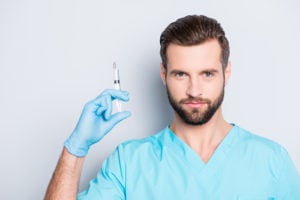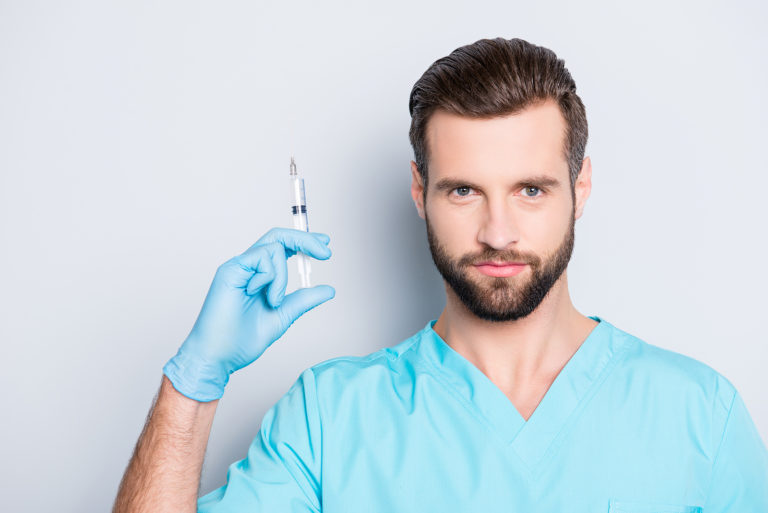 What's the first thing you think about when you're asked to picture the job of a Certified Registered Nurse Anesthetist (CRNA)? Is it sitting in a chair for hours on end watching a patient sleeping? Maybe it's living it up, spending all the money made? There's actually a LOT more to know about a job as a CRNA. Keep reading to find out more about pursuing a career as a CRNA.
RELATED: CRNA Programs
1. CRNAs Work in a Lot of Different Environments
It's true that CRNAs work in surgery centers and large hospitals, but these days there are a lot of other environments where anesthesia occurs. According to the U.S. Bureau of Labor Statistics, the largest number of CRNAs (22,870 CRNAs) work in physicians' offices. Here are a few other places CRNAs work:
General medical and surgical hospitals
Outpatient care centers
Health practitioner offices (such as pain management/ketamine clinics)
Colleges, universities, and professional schools
In short, CRNAs practice in a variety of settings. Choosing this profession doesn't limit you -- it opens you up to possibilities.
2. CRNAs Provide Care to Lots of Different Patient Populations
When student nurse anesthetists train, they have the opportunity to do so in different practice disciplines. The job isn't just general anesthesia for adults. CRNAs also provide anesthesia for the following populations:
Regional anesthesia for those with chronic pain
Obstetrical anesthesia
Pediatric anesthesia
Cardiac anesthesia for bypass and valve replacements
Some CRNAs choose to focus on a specific practice, especially pediatrics, cardiac, or obstetrics. If a nurse has a specific interest in one of these disciplines, they can potentially continue these interests as a CRNA.
Nurse Anesthetists FAQs
3. "Blame Anesthesia!"
A common misconception when working in the ICU is that CRNAs can do no wrong and there's no arguing with them. Surprise! There are LOTS of people that disagree with CRNAs in their daily job. There's a saying known as "Blame Anesthesia" in the operating room environment.
CRNAs make decisions involving what surgical patients can have surgery that day. CRNAs reschedule surgery due to inappropriate NPO times, or out of medical concerns for patients. Canceling surgeries can quickly make the CRNA a very unpopular person.
Another reason CRNAs take the blame sometimes is because pre-anesthesia procedures take longer than expected. Putting in an arterial line, placing a central line, or inserting an epidural can take longer than expected. This then results in surgery delays that affect the staff and surgeon's timing.
This is why training and professionalism are so important in a CRNAs practice. The amount of education helps keep patients safe and provides a wealth of knowledge to explain concerns.
4. Many CRNAs Have Their Own Independent Practice
If you're a nurse with an entrepreneurial spirit, you may be surprised to learn there are many CRNAs that feel the same. Across the country, there are CRNAs that own their own practices that provide anesthesia services to hospitals, office-based practices, surgery centers, and more.
Some CRNAs use their business to pursue locum tenens jobs -- what most CRNAs call "locums" for short. This is when a CRNA accepts a temporary assignment at a hospital or practice. Many CRNAs love to participate in assignments like this because it provides them opportunities to travel the country and see how anesthesia is practiced in different settings.
Other CRNAs use their businesses to achieve their dream of entrepreneurship and working for themselves while doing a job they love. This path isn't for everyone, but it IS an option for those who are interested in it.
5. CRNAs Have Been Practicing Since the 1800s
The nurse anesthesia practice has its roots in the Civil War when nurses provided anesthesia to wounded soldiers on the battlefield. In 1877, Sister Mary Bernard became the first nurse to specialize in anesthesia at St. Vincent's hospital in Erie, Pennsylvania. Anesthesia has come a long way since this time (no more ether), but nurse anesthetists have been there every step of the way.
In the 100+ years since the idea of a nurse anesthetist began, CRNAs have grown to provide anesthesia in nearly every medical practice setting type. They also are often the sole providers of anesthesia in rural hospitals and for men and women in the U.S. Armed Forces, according to the American Association of Nurse Anesthetists.
Currently, CRNAs have been on the front lines of the COVID-19 pandemic and will continue to find new ways to serve the patients who need them.
What's New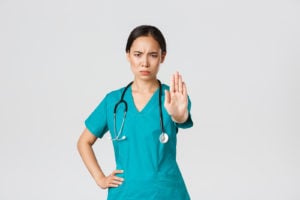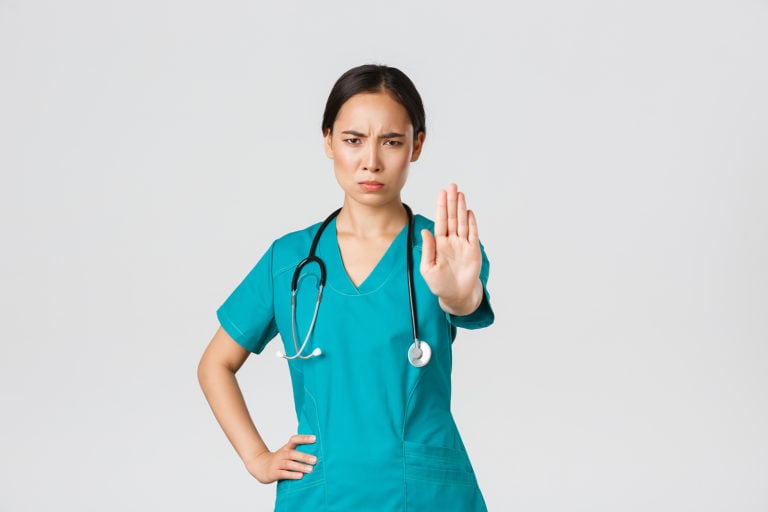 Deal With It: How to Handle Difficult Patients
In a sense, nursing is a form of customer-oriented service. The industry involves interacting with patients from all walks of…