Is Becoming a Medical Assistant Worth It? Pros vs. Cons of MA Careers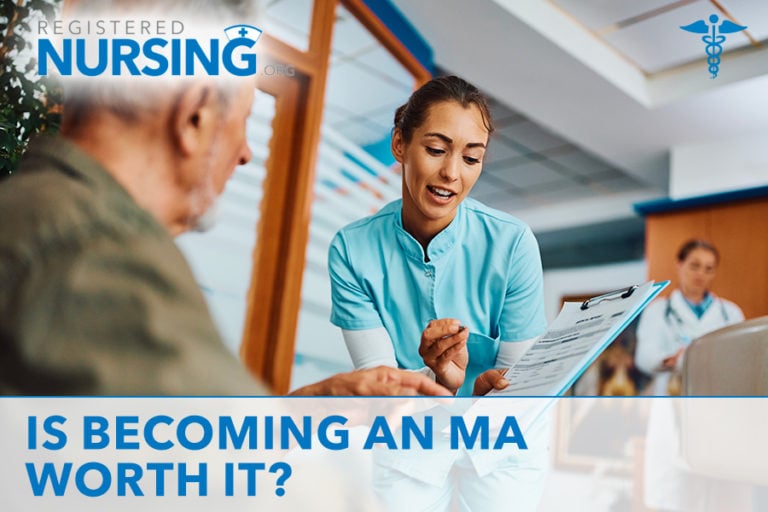 Choosing a career in healthcare is a commendable decision. It's a field that offers job security, a sense of fulfillment, and opportunities to make a difference in people's lives. One popular entry point into the healthcare industry is becoming a medical assistant. But is it worth it? Below, we will explore the pros and cons of becoming a medical assistant, examine the salary prospects, and look at the job outlook per the Bureau of Labor Statistics (BLS).
Sponsored Listings
Pros of Becoming a Medical Assistant
Entering the medical field is a significant decision that can offer job security and a sense of purpose in contributing to the well-being of others. Becoming a medical assistant is a beautiful entry-level healthcare career pathway for many. In this section, we will explore the advantages of embarking on a career as a medical assistant, from the stability it provides to the opportunities for meaningful patient interaction. Discover why many individuals find the journey into healthcare through this role fulfilling and worthwhile.
Job Stability: One of the most significant advantages of pursuing a career as a medical assistant is job stability. Healthcare is an industry that continues to grow, and medical assistants are in constant demand. As the population ages and healthcare services expand, the need for medical assistants is expected to rise.
Quick Entry into the Field: Becoming a medical assistant doesn't require years of education. Most medical assistant programs can be completed in less than a year, making it a relatively quick way to enter healthcare compared to other professions.
Variety in Work Settings: Medical assistants can work in various healthcare settings, including hospitals, clinics, nursing homes, and private practices. This flexibility allows individuals to choose an environment that suits their preferences.
Hands-On Patient Interaction: If you enjoy working directly with patients, this career provides ample opportunities for hands-on interaction. Medical assistants help doctors and nurses with patient care, which can be personally rewarding.
Decent Earning Potential: While medical assistant salaries can vary depending on location and experience, the earning potential is reasonable. It's a stable income that often includes benefits such as healthcare insurance and a retirement plan.
Cons of Becoming a Medical Assistant
While the prospect of a healthcare career may be enticing, it's crucial to consider the challenges that come with the territory. Like any profession, medical assisting has its share of drawbacks that individuals must weigh carefully. From limited advancement opportunities to the job's physical and emotional demands, some aspects of this career may not align with everyone's aspirations. Explore the following cons of becoming a medical assistant to gain a balanced perspective in making an informed decision about your future in the healthcare industry.
Limited Growth Opportunities: Medical assistants often have limited advancement opportunities and a much smaller scope of practice than other healthcare personnel, such as nurses. If you aspire to pursue a more specialized or higher-paying career in healthcare, you may need to pursue further education and training. Luckily, MA to RN bridge programs are available to help medical assistants advance to registered nursing.
Emotionally Demanding: Working in healthcare can be emotionally taxing. Medical assistants may witness patients in distress, and daily dealing with sickness and injury can take a toll on one's emotional well-being.
Physical Demands: Medical assistants spend a significant amount of time on their feet, which can be physically demanding. They may also need to lift or assist with moving patients, which can lead to strain or injury.
Variable Work Hours: Healthcare facilities often require 24/7 coverage, which means medical assistants may need to work evenings, weekends, and holidays.
Education Costs: While the education required to become a medical assistant is relatively short, it's not always inexpensive. Tuition costs can vary, and you should factor in the price of textbooks, uniforms, and certification exams.
Salary and Job Outlook
As of May 2022, the median annual wage for medical assistants was approximately $38,270 per year, according to the Bureau of Labor Statistics (BLS). Keep in mind that salary figures can vary significantly based on factors such as location, experience, and the specific healthcare facility.
The job outlook for medical assistants appears promising. The BLS projected a 14% growth in employment for medical assistants from 2022 to 2032, much faster than the average for all occupations. This growth was primarily attributed to the expanding healthcare industry and the need for support staff to accommodate an aging population.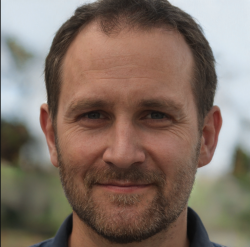 Latest posts by Adam Hanson
(see all)