How to Be an Effective Preceptor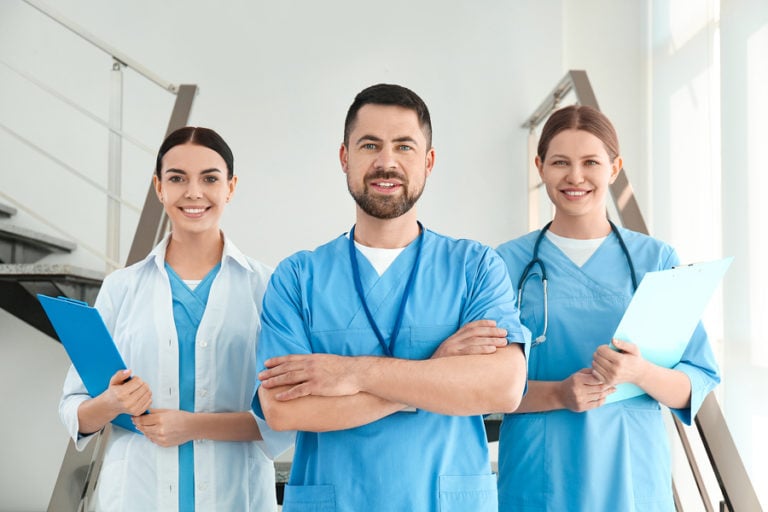 Tired of working short-staffed, your manager has received the go-ahead to hire more staff for your unit. After a week of hospital orientation, the newly-hired nurses are ready to hit the floor for…more orientation. And you've been asked to help precept one of them. While your initial response maybe something along the lines of, "Why me?", consider the following factors before you panic:
The time and energy you devote to orienting a new nurse will yield a significant return on investment once he or she learns the ropes and becomes part of the team.
Your routines are often so ingrained in your mind that you perform tasks on autopilot. Training a new nurse can help revitalize your own practice as you view it through a fresh set of eyes.
The knowledge and skills you share will contribute to a fellow nurse's professional development.
The way you approach the challenge of precepting will have an influence on whether the new nurse decides to stay with your organization.
Orienting a new nurse expands your own skillset to include educating, coaching, and mentoring.
Making New Staff Feel Welcome
Starting a new job is always anxiety-provoking. It's a lot like being the new kid at school. You don't have to be best friends with the person you're training, but it's important to help them feel welcome. Introduce the new nurse to other team members and show them around the unit. As Sanford & Tipton (2016) point out, orienting a new staff nurse includes leadership and socialization as well as teaching clinical skills and routines.
Establishing a Positive Relationship
Think about a preceptor or nursing instructor who positively influenced you. What made the interaction a positive one? Patience, competence, and willingness to explain are a few factors that probably came up on your list. Developing a positive rapport is crucial. It's important for the oriented to feel comfortable asking questions, and not feel like just another task to check off the list. According to American Sentinel University, sharing your own learning experiences and communicating enthusiasm are effective ways of establishing a good relationship with our orientee.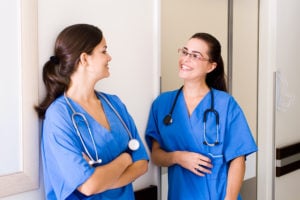 Competencies Established by the Organization
Most hospitals and healthcare organizations have an established set of competencies for nurses. These usually include basic nursing competencies, in addition to the specialized skills required for a certain unit. Typically, there is a rubric or checklist outlining specific skill requirements. Preceptors should review the competencies on the list and be able to assess whether their orientee is performing them according to practice standards as well as organizational policy. This may mean doing some homework to ensure familiarity with the "right" way of doing things.
Ask your nurse manager or nurse educator if you aren't sure about something. You aren't required to know everything. This, too, is a valuable lesson for newly-hired nurses.
Assessing Knowledge Gaps and Setting Goals
There is a big difference between orienting a brand new nurse and orienting an experienced nurse. Learn about the background of the nurse you're precepting. This doesn't mean you need a copy of their resume. Asking "Where were you working before you were hired here?" and "How long have you been a nurse?" are valid questions that can help determine their specific learning needs. Don't be afraid to ask the new staff member what they see as key learning priorities. For a seasoned nurse, it may simply be a matter of familiarity with procedures specific to the organization, such as the electronic health record and different brands of supplies and equipment. For new grads and nurses learning a new specialty, there will be a much steeper learning curve.
Time Management and Prioritization
Teaching good work habits is key to setting a new nurse up for success. Today, nursing care is all about doing more with less. Demonstrating how to organize and prioritize tasks is an essential skill to share with your orientee. Additionally, make time for your own needs. Always take your meal break and give yourself time to grab water or coffee. The nurse being oriented needs these things as much as you do. Set a positive example and don't attempt to power through the day while running on empty.
It's no secret that orienting a new staff member requires extra time and energy. It can feel like adding yet another patient to your assignment. Explaining the rationale for everything you do can be taxing and feeling responsible for another nurse's practice is bound to create additional stress. However, approaching the task as an opportunity for growth rather than a burden can transform the experience for you and your orientee.

Latest posts by Janine Kelbach, RNC-OB
(see all)