What Does It Mean to Be a Transformational Nurse Leader?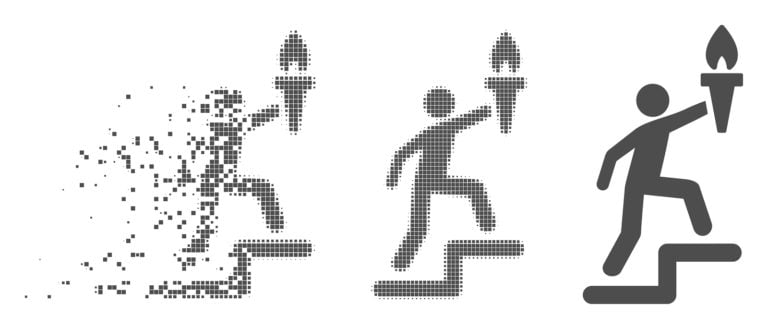 Transformational leaders are leaders who employ a distinct management style. The style is just as the title suggests – the leader seeks to transform a workplace to promote success. In other words, the leader goes above and beyond daily operations, motivates staff, and sets goals for the workplace. Transformational leaders should:
Serve as role models
Motivate the team
Demonstrate concern for individual follower's needs
Challenge followers to be creative
Nurse leaders can also demonstrate this style of leadership. They motivate staff to reach goals that align with a healthcare organization or facility's vision or mission. An example would be a facility's goal to increase patient satisfaction. The nurse leader would set goals to improve customer service, collaboratively develop an initiative or initiatives, and measure results (i.e., a patient survey) – engaging staff along the way.
RELATED:
Keeping this example in mind, we can break it down further to illustrate the transformational model of leadership. Beginning with goal setting in the example above, the nurse leader could hold a staff meeting and include all staff in a department. He or she would then identify the reason for the goal; for example, patient satisfaction has dropped as evidenced by an increase in patient complaints. The nurse leader may provide specific examples, such as in the increased number of complaints from patients that state they are waiting too long after they press the call light to receive assistance from staff.
The nurse leader may then engage the staff and brainstorm ways to respond to call lights faster, thereby increasing patient satisfaction. He or she must encourage ideas, listen to staff, and acknowledge their concerns. They should interact respectfully with staff and remain positive throughout the brainstorming session.
Once the group develops a goal and an initiative, the nurse leader may choose to pilot it. Using the prior example, let's say the group came up with an initiative to have staff spread out around the nursing unit as opposed to them being assembled at the nursing station. Being spread out may reduce the time it takes to respond. The nurse leader may choose to pilot for a few weeks or a few months and see if the number of patient complaints drops. He or she may call a follow-up meeting to present results and engage staff in their thoughts about the pilot, including how it worked and what may not have worked as well as expected.
One of the benefits of transformational-style leadership is that it builds a professional, respectful relationship between a leader and staff. Staff are motivated to perform and bring their ideas to the table to improve their workplace, and leaders can meet their individual departmental goals. In the ever-changing world of healthcare, transformational nurse leaders are essential in a department (or facility's) success.
RELATED NURSING LEADERSHIP DEGREES:

Latest posts by Amanda Bucceri Androus, RN, BSN
(see all)