How Many Times Can You Take the NCLEX-RN Exam?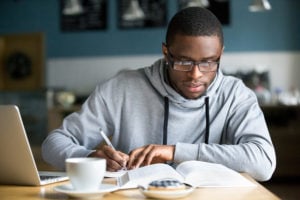 In addition to attending and successfully completing recognized nursing schools, nurses must pass the National Council Licensure Examination-Registered Nurse (NCLEX-RN) exam in order to work as a practicing Registered Nurse. The standard exam is developed by the National Council of State Boards of Nursing (NCSBN), a non-profit entity made up of regulatory bodies from all 50 U.S. states. The NCLEX-RN is administered by Pearson VUE, a secure and globally recognized testing company.
What Is the Pass / Fail Rate of the NCLEX-RN Exam?
The NCLEX-RN exam is challenging even for graduates of top-performing schools. For this reason, many students opt to complete test preparation courses and workbooks to familiarize themselves with exam content as well as formatting structure.
In 2018, the most recent year statistics are available, approximately 12% failed the exam the first time; 88.29% passed. Test takers receive an official pass / fail results from their nursing regulatory body approximately 6 weeks after they have completed the exam. (Some jurisdictions permit the release of non-official results sooner, within 2 weeks.)
What Happens If You Do Not Pass the NCLEX-RN Exam the First Time?
Though the vast majority of candidates pass the exam the first time, those who fail are permitted to retake it after 45 days from their original test date. Candidates may retest as many as 8 times in a year. Candidates must pass NCLEX within three years from when they graduated nursing school. Please note that some states put additional limitations on how many times candidates can re-take the test.
See our 10 tips for preparing for the NCLEX-RN.
Which States/Jurisdictions Limit the Number of Times You Can Re-Take the Exam?
When retaking the exam, candidates must adhere to the regulations set forth in their state when those regulations are more restrictive than the ones set forth by the NCSBN.
For instance, in the state of Colorado, candidates are permitted to take the exam three times within three years from the date the first examination was taken. In Louisiana, it is four times within four years.
In Florida, Hawaii, and Michigan, candidates who fail the exam three times are required to take and successfully complete state-approved remedial course(s) before they can re-take the exam for the fourth time.
In Indiana, candidates who fail the exam three times are required to prepare and present to the board the seriousness of their candidacy before retaking the exam a fourth time. In South Carolina, candidates who fail their exam within the first year must provide evidence to the board of remediation before re-taking it.
Because such requirements are subject to change, candidates are encouraged to contact the Nursing Regulatory Body (NRB) in their state for their policies on NCLEX exam retakes. This listing of states that have their own restrictions on test retaking is not all-encompassing. Moreover, candidates will have to pay additional fees associated with retaking the test.
How Can You Increase Your Chances of Passing the Exam When Retesting?
Candidates who did not pass the exam will receive an individualized NCLEX Candidate Performance Report (CPR), which reviews how they performed on each area of the exam. It is suggested candidates review their CPR so they know which areas they need to study more for in order to pass the exam when retesting. NCLEX-RN practice tests can be very helpful as well.

Latest posts by Amanda Bucceri Androus, RN, BSN
(see all)
How Nurses Can Promote Vaccines Without Promoting Vaccines

- June 12, 2020

CDC Estimates of Nurse & Healthcare Worker COVID-19 Cases Are Likely Understated

- May 19, 2020

How Nurses Are Keeping Up With Practice Agreement Changes During COVID-19

- April 8, 2020
What's New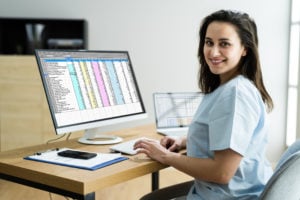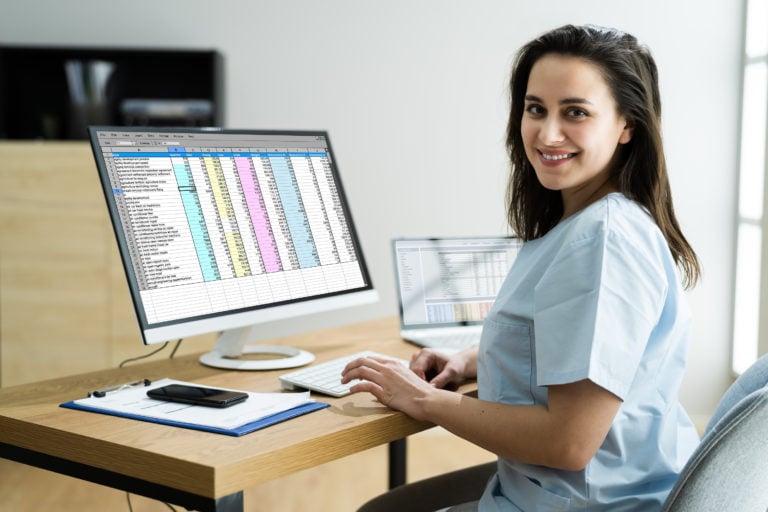 Do Women's Only RN to BSN Programs Exist?
Nursing and women's-only colleges have a long, shared history. Up until the beginning of the 19th century, women generally were…