MSN in Care Coordination vs MSN in Case Management
Often, the terms "care coordination" and "case management" are used interchangeably. Although similar, and in many ways intertwined, they are quite different.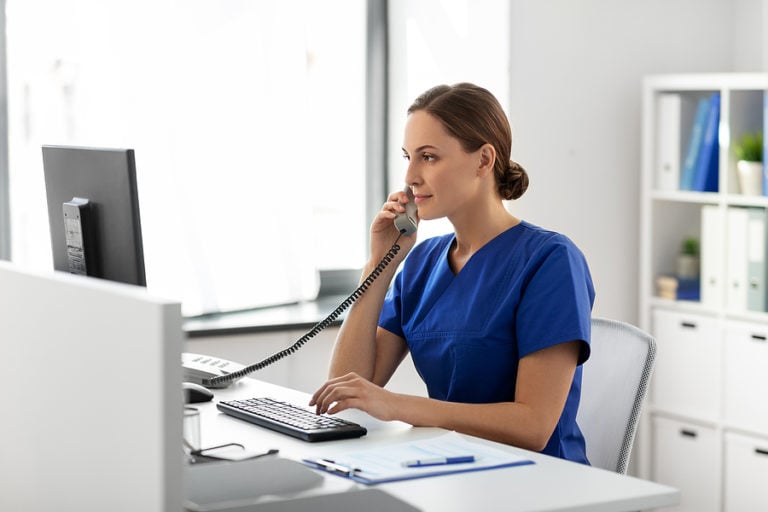 The Care Coordinator Role
Care coordinators focus on individualized patient care and follow-up based on a patient's needs. They utilize resources to ensure all patient care needs are met efficiently and affordably. For example, if a patient is hospitalized for congestive heart failure, a care coordination nurse can help arrange follow-up in cardiology, set up telemonitoring, bring in a nutritionist for education, and a pharmacist for medication adjustments. The care coordinator identifies the needs of the patient and arranges the necessary specialists to facilitate healing and recovery. MSN-prepared care coordinators are especially skilled in research and evidence-based practices which helps to improve overall patient outcomes.
The Case Management Role
Case managers tend to follow patients for specific conditions. For example, there are case management nurses for diabetic patients, patients with congestive heart failure, asthma, etc. Some conditions are high-risk and require more routine follow-up care to prevent complications, such as diabetes. Case managers help monitor the patient and collaborate with physicians to change treatment plans when needed. For example, a patient may be followed for diabetes management. The diabetes case manager may check in on the patient to review blood glucose levels, lab work, and diet, and assess for the presence of any hypo or hyperglycemia symptoms. MSN-prepared nurse case managers may also be able to adjust or change medications as needed, depending on their scope.
Two Essential Nursing Providers
Both care coordination and case management nurses work to individualize patient care and improve outcomes. Their main focus is the general health of the patient, but also to help prevent hospital readmission and lower overall healthcare costs. Both are essential in healthcare, and MSN-prepared care coordinators and case managers operate at a higher scope, which helps reduce the burden on primary care providers.

Latest posts by Amanda Bucceri Androus, RN, BSN
(see all)