Nurse Practitioner vs RN Salary
Nurse Practitioners (NPs) and Registered Nurses (RNs) have different roles in patient care. RNs typically work in patient-facing roles carrying out procedures, treatments, and medications ordered by a provider (such as a physician, physician assistant, or nurse practitioner) while NPs examine, diagnose, and prescribe those things. Because the role of an NP is expanded from that of an RN, their salaries differ as well.
According to the Bureau of Labor Statistics (BLS), registered nurses earn a median pay of $70,000 per year. Nurse practitioners, on the other hand, earn a median annual salary of $110,930. The reason for the differences in salary is not just because of an extended role and scope of practice, but also because NPs usually have earned a higher degree than registered nurses, whether it's a master's or doctorate in nursing.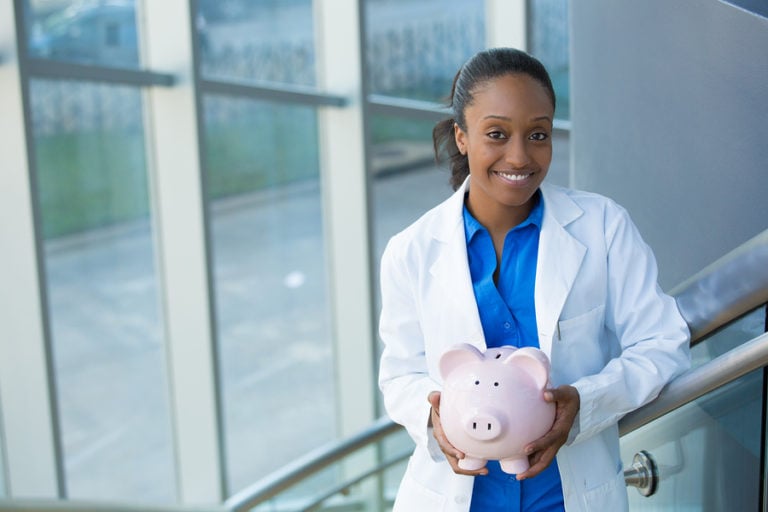 See RN salaries and nurse practitioner salaries.
Nurses and NPs differ with hourly wages as well. According to the BLS, RNs earn a median hourly salary of $33.65, compared to NPs who earn a median wage of $53.33 hourly.
It's important to recognize that there are many factors that determine an RN or NP salary. Pay can be determined by level of experience, education or additional degrees held, whether the facility takes part on collective bargaining with its nurses, as well as the city or state of employment. In other words, an RN in California, which is one of the top paying states for RNs, can actually make more than an NP in another state. Some of the top paying states for RNs include:
California
Hawaii
District of Columbia
Massachusetts
Oregon
For nurse practitioners, the top paying states are:
California
Alaska
Hawaii
Massachusetts
Connecticut
Whichever path the nurse wishes to take, he or she should consider researching the salary in a particular state, area, or facility to determine what works best for them. Both RNs and NPs enjoy stable and rewarding careers.

Latest posts by Amanda Bucceri Androus, RN, BSN
(see all)