Nursing Residencies and Internships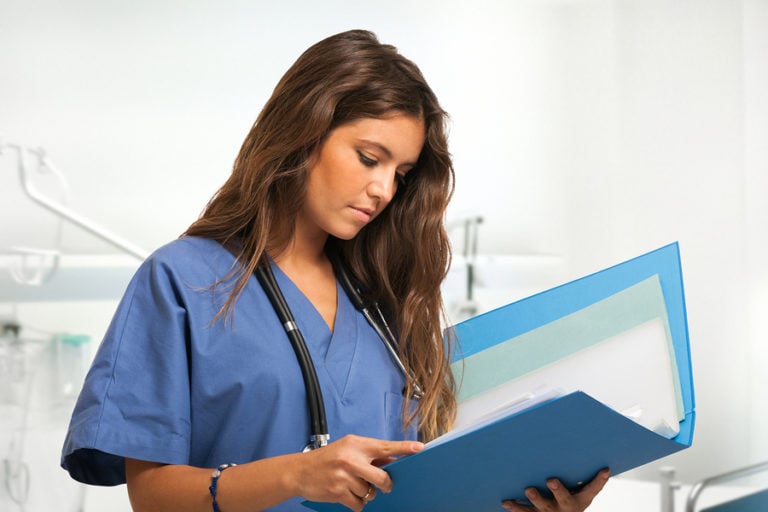 The entire process of nursing school is both exciting and challenging. From the prerequisite courses to the admissions process to the first clinical experience, the physical and emotional toll is exhausting. As one nears the end of their nursing student career and begins to consider the options for entering the world as a registered nurse, the idea of continuing in the structured learning environment of a residency or internship program may not sound appealing. However, these growing programs have been proven to make a significant difference in career pathways.
Nurse residency and internship programs are re-emerging after years of stagnation in a poor economy where experienced nurses were taking second or third jobs in order to make up for depleted saving accounts or underemployment, thus consuming the entry-level nursing jobs on the market. With an improving job market over the past five years, seasoned nurses are less likely to work as many jobs concurrently and are beginning to retire at a faster rate. Per diem or on-call jobs that were being eaten up by the experienced nurses are now reverting back to new graduates. However, most organizations require some level of experience for these roles.
RELATED: RN Jobs
Nurse residency programs, such as the one created through a Vizient/AACN partnership, are designed to support the entry-level nurse as they transition into practice. These programs use evidence-based curricula to reinforce leadership, patient outcomes, and professional development through didactic and clinical experiences. Since as many as 18% of new nurses leave the profession within a year, organizations that implement a formal residency program show a 92% retention rate vs. the national average of 83%. Nurses admitted to the residency programs commit to a year-long process of partnering with a preceptor and attending regular (monthly) seminar sessions related to the selected specialty.
In a 2016 document from the Institute of Medicine titled The Future of Nursing: Leading Change, Advancing Health,the implementation of nurse residency programs was listed as number three for key recommendations. The institute also makes recommendations for a residency program for any transition-to-practice nurses in acute care, long-term care, home health or those entering practice as advanced-practice nurses. Acceptance into a nurse residency program is competitive, and applications are accepted months in advance of each session. Organizations will determine which specialties, such as ICU or ED, need additional nurses and ensure the departments can provide the support. Nurses are typically paid a reduced wage during their residency but are likely to be offered a secured position at the facility once they have successfully completed the program.
While the requirement for a nurse residency program is the possession of an active RN license, nurse Internship programs are designed for student nurses who will graduate within one year of the session. The purpose of a nurse internship is to provide nursing students with additional educational opportunities to improve clinical skills between sessions during the summer. Under the guidance of a registered nurse, the student nurse intern provides direct patient care to learn time-management and other professional duties. Having the opportunity to perform procedures and co-manage a full assignment of patients provides the student nurse the additional experience needed to complete nursing school and competitively enter the workforce with confidence. The internships are paid and typically expect the student nurse to work full-time, including weekends or holidays, during the session. Organizations only accept those students with a high GPA (over 3.0) and excellent references as there are limited spaces available with numerous applicants.
Students completing nursing school have the challenge of proving the nursing experience required for most entry-level jobs. Completing a summer internship provides hands-on clinical experience while being paid to continue to learn. Once the nurse has successfully passed the NCLEX-RN, residency programs provide a deep-dive into clinical specialties that can propel the participant into a long and satisfying career. Either way, the more experiences a new graduate nurse can gain, the more marketable and competitive they will be in the working world of healthcare.
Featured Nursing Programs

Latest posts by Amanda Bucceri Androus, RN, BSN
(see all)