Should RNs Go to Professional Nursing Conferences?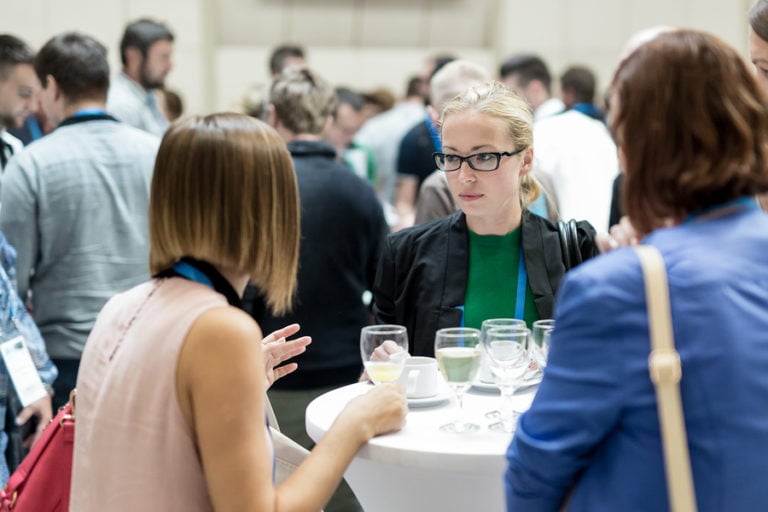 The short answer to this question is yes – there is a huge benefit to nurses attending nursing conferences. There are several reasons why attending professional conferences is advantageous to nurses; read on to see why it's a good idea.
First, attending professional conferences helps nurses stay up-to-date on current evidence-based practices. Healthcare and medicine are constantly evolving, as practice. For example, in the past, wet-to-dry dressing changes were the standard practice for wound care. Now, different treatments and dressings are recommended as they have been shown to speed healing and prevent infection. New wound care products that have hit the market are now currently used as the standard of care. Nurses can find out this information by attending wound care conferences and workshops.
Continuing Education Credit Opportunities
Second, nurses may earn continuing education hours for attending professional conferences. Education hours are required for professional licensure, so attending conferences serves the dual role of keeping nurses current and also fulfilling continuing education requirements. Most of the time, nurses choose conferences that pertain to their current specialty area. For example, wound care nurses select conferences related to wound care and healing, ambulatory care nurses attend ambulatory care nursing conferences, etc. The benefit of attending conferences as opposed to completing an online learning module is that nurses can meet and collaborate with others in the field, professionally network, and learn in a more interactive environment.
RELATED: Lippencott's Nursing Events Calendar
Certifications and Resumes
Another reason why attending professional conferences is beneficial for nurses is that in some cases, the conference can help nurses earn certification in a specific specialty. Going back to the example with a wound care conference, it may count towards the education requirements needed to sit for wound care certification. Nurses should check the details on professional conferences to find out if it fulfills certification requirements for education.
Finally, attending professional conferences looks fantastic on resumes. It demonstrates that the nurse values ongoing education in a specialty and has additional training in a certain field. For example, a nurse who attends a nursing conference on diabetes care can be considered a great resource in their department for diabetic patients.
Nursing conferences are offered frequently and all over the country. Sometimes nurses have employer-paid benefits that allow them to attend, even if out of state. Nurses are highly encouraged to continue their professional education by attending conferences.
Featured Nursing Programs

Latest posts by Amanda Bucceri Androus, RN, BSN
(see all)