CNA Classes & Programs in Arkansas
Are you in search of an in-demand job that requires an affordably-priced, short training period? If you've ever thought about entering the healthcare profession, becoming a Certified Nursing Assistant (CNA) is a smart place to start. Licensed CNAs in Arkansas earn about $26,550 per year according to the U.S. Bureau of Labor, which is on par with the national average.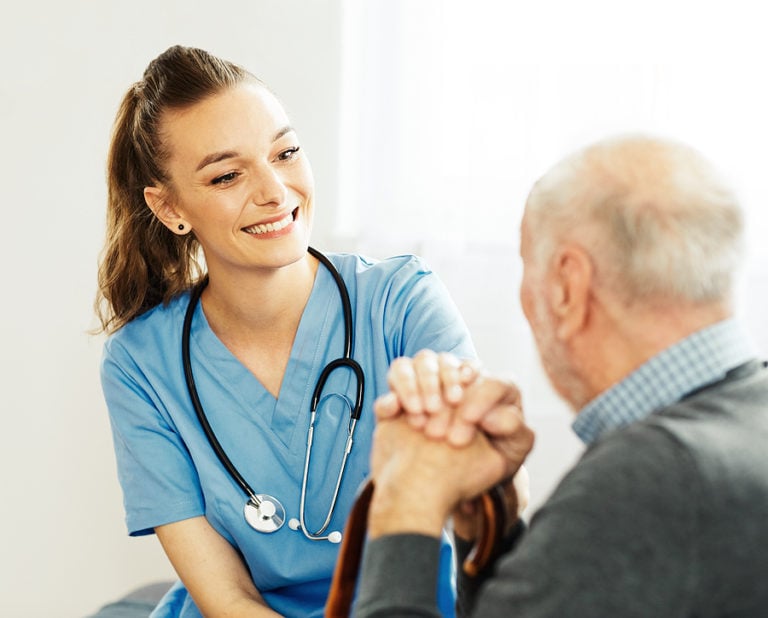 Choosing the Best CNA Programs in Arkansas
From Little Rock to Fayetteville and all around Arkansas, community colleges and state universities offer dozens of CNA training programs. When looking at each training offering, make sure it is approved by the state's Department of Human Services. Visit our CNA Training Programs Admissions page to see what criteria are needed to apply.
Program Length: Provided you are eligible, most Certified Nursing Assistant instructional programs can be completed in 4 to 10 weeks. Training includes classroom, laboratory and clinical experiences.
Program Cost: The costs of CNA trainings are affordably priced to encourage enrollment. Many colleges offer payment plans for those who qualify. In Arkansas it is common for nursing homes to pay for the tuition of training programs in exchange for a work commitment from the student.
Board Approved Programs: The state of Arkansas has its own requirements for applicants to attain CNA certification. As such attending a state-approved CNA training program is essential. Upon completing the program, students must also pass a Nurse's Aide exam facilitated by Prometric systems. For more details, check out the CNA certification requirements in Arkansas.
Online/In-Person Options: CNA programs typically are offered at local, on-site facilities due to the intensive, practice-heavy nature of CNA work. Most programs have year-round enrollment periods so interested applicants can register for courses on their schedule. Online offerings are designed to accommodate students who reside in rural communities.
2023 List of CNA Classes in Arkansas
To get a feel for the CNA curriculum in Arkansas, see our list of classes and courses available in the state
Batesville, AR
Bentonville, AR
Blytheville, AR
DeWitt, AR
East Camden, AR
El Dorado, AR
Forrest City, AR
Fort Smith, AR
Harrison, AR
Jonesboro, AR
Little Rock, AR
Malvern, AR
Marked Tree, AR
Melbourne, AR
Mena, AR
Monticello, AR
Mountain Home, AR
Newport, AR
Pine Bluff, AR
Pocahontas, AR
Rogers, AR
Russellville, AR
Springdale, AR
Texarkana, AR
West Memphis, AR
White Hall, AR
Are we missing your school's program or need to update information listed? Please contact us so we can make the necessary changes.