CNA Classes & Programs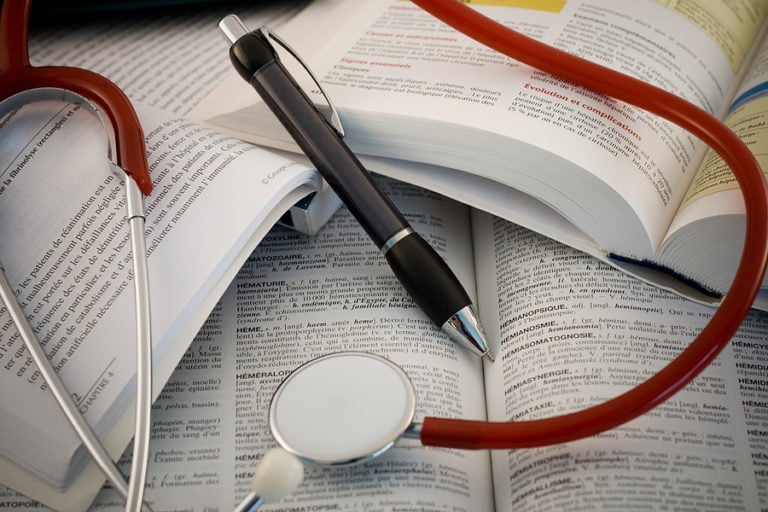 Certified nursing assistants (CNAs) provide important basic care services, including feeding, bathing, and grooming patients, and taking vital signs. A valuable member of the patient care team, CNAs are also known as "nursing aides" or "nursing assistants" and generally work under the supervision of registered nurses (RNs) or licensed practical nurses (LPNs). Becoming a CNA is a great entry point to a career in the nursing profession, and there are a large number of CNA training programs nationwide for aspiring nursing aides to choose from.
Each state may have different requirements for becoming a Registered Nurse. To find out specific requirements, click on your state.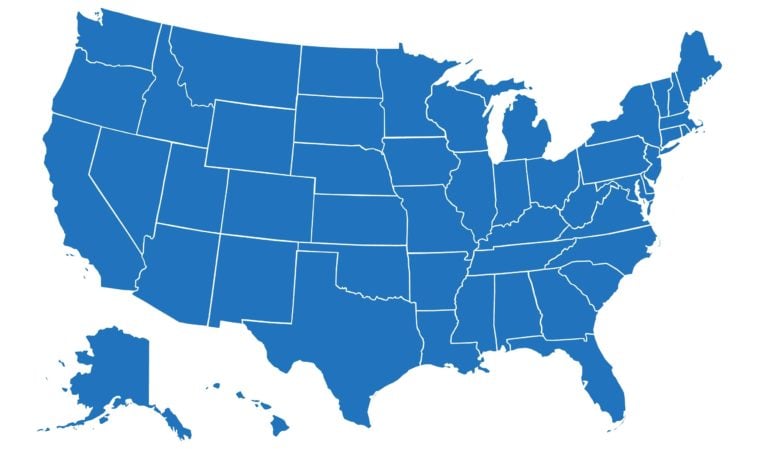 Choosing a CNA Program
When researching CNA training programs, there are a few key considerations for aspiring nurses to keep in mind:
State Approval
Each state has its own requirements for training and certification to become a practicing CNA. When researching schools, make sure the program you select is on the state-approved program list to ensure you will meet your state's requirements for certification following graduation. While programs across the country all teach the same basic care principles, states may differ on the number of classroom hours and/or clinical practice time required.
Program Cost
The cost of a CNA program can vary from school to school, but in general, CNA training programs are less expensive than an LPN training program, as the curriculum is less in-depth. Vocational schools, community colleges, and some medical facilities offer CNA training programs and may charge tuition by credit hour or as a flat program fee. When calculating the total cost of a program, be sure to include the cost of books, course materials and uniforms, background check fees, medical examination/TB test fees, and the cost of the certification exam in addition to the tuition.
Time Commitment
A CNA training program can take anywhere from 4 to 12 weeks to complete and will include clinical training hours in addition to classroom hours. One of the reasons becoming a CNA is a great entry into the nursing profession is this fast completion time, meaning CNAs can enter the workforce much more quickly than aspiring LPN or RN. Many CNAs use a position as a CNA to determine if nursing is the right career for them, and may decide to become an LPN or RN at a later date.
Online vs. On Campus
Another program element to consider is whether or not your school of choice offers online courses. Online courses may be more convenient for students who have other work or family obligations that limit their availability to be on campus. Online programs provide students with the flexibility to complete assignments at home on their own schedules. Recognizing the need for flexibility among their students, many traditional classroom CNA programs also offer classes during nights and weekends.
CNA FAQs
Rules and standards for renewing expired CNA certifications will vary from state to state. In California, for example, if your certification is more than two years expired, or it is more than two years since you have worked as a Certified Nurse Assistant, you are required to have 24 hours of continuing education as well as sit for a Competency Evaluation. Check with your state's governing board for the requirements on renewals.
Many nursing students find value in working as a Certified Nurse Assistant (CNA) during nursing school to add to their basic care and time-management skills. Most employers will allow nursing students to bypass the requirement of being certified, but check the job announcements for these allowances. Many states will allow those with nursing education and background to sit for the examination without taking an official CNA course. Check with your local state certifying board for details.
Enrollment in an accredited BSN program and completion of foundational nursing skills coursework may qualify the student for certification as a CNA. Depending on the state-specific Board of Nursing regulations, BSN students may apply for CNA certification and listing on the state Nurse Aide Registry. Some states require that students sit for a CNA registry exam regardless of enrollment in an accredited nursing program, while other states accept completion of nursing courses as verification of skills testing.
Online CNA Classes & Programs
A growing number of schools are offering nursing aide courses in an online format, allowing students to complete their coursework on a schedule and from a location that is convenient for them. While CNA programs require in-person clinical practice hours, some coursework is well suited to be completed online.
Advantages of Online CNA Classes
The biggest advantages of online nursing aide courses are flexibility and convenience. With online courses, students have the convenience of completing coursework around their work and family obligations, with a wider range of potential school options. With self-paced learning, students can complete courses at a quicker or slower pace than the rest of their classmates. All CNA programs in a given state require the same number of credits and training hours, but oftentimes online courses can be completed in less time than classroom counterparts.
In some cases, online programs may be more cost-effective than classroom programs, and even if tuition is comparable, online students do not need to factor in the costs of commuting and/or parking on campus.
What Are the Admissions and Certifications Requirements for CNAs?
Admissions requirements for most CNA programs include:
High school diploma or GED certificate
Physical examination and TB test
Criminal background check
In addition, some schools may prefer students who have some healthcare work or volunteer experience. Once a student has completed their required number of classroom and clinical training hours, they must pass a state-approved certification exam in order to begin working as a CNA. About half of all states use the NNAAP exam to prove competency for the nursing aide profession.
CNA Curriculum & Program Information
Sample Coursework
CNA training programs prepare students for their state's nursing assistant certification exam. Classwork includes training on performing CPR, first aid skills, human anatomy, basics of patient caregiving including taking vital signs, personal hygiene and range-of-motion exercises, infection control, and general safety. CNA classes offered by healthcare institutions will also provide specifics on working with their patient population, whether they are elderly residents of a nursing home or patients for a home healthcare organization. CNA programs will also include hands-on training hours working directly with patients in which students can put their classwork into practice.
Program Length
CNA training programs generally take between 6 and 12 weeks to complete, with some programs that can be completed in as little as 4 weeks. Completion time for a CNA program can depend on a few factors including the type of school, whether the student is studying on a full- or part-time basis, and if they are taking self-paced online courses. The relatively quick completion time of a CNA training program makes this nursing career choice particularly attractive for students who want to begin working as soon as possible.
Cost of CNA Training Programs
The cost of a CNA training program can vary based on the type of school and geographic location, but in general nursing assistant, training programs are much more affordable than an Associate's Degree in Nursing or a Bachelor of Science in Nursing degree. As an example of costs, the American Red Cross offers Nursing Assistant Training programs across the country. In Pennsylvania, the American Red Cross program costs $1,300 which includes the cost of the state competency exam and all supplies except for uniforms and a watch with a second hand. When researching CNA programs, make sure to ask the school about non-tuition expenses, which may include uniforms, stethoscopes and other supplies, books, and certification exam fees.
Learn more about CNA program and certification costs.
State Approval & Certification
Each state has specific requirements for nursing assistants' education and certification. Each state has an approved list of CNA training programs, all of which will adequately prepare students for their state's certification exam. In some cases you will not be allowed to take the certification exam if you haven't completed a state-approved program, so make sure the program you select has been approved in your state.
Once you have completed your CNA training program, you are eligible to take your state's competency exam. Specifics of the exam may vary slightly from state to state, but generally include the following topics: activities of daily living, safety, infection control, data collection, and reporting, and legal and ethical issues. Once you have passed the competency exam you will be able to begin working as a certified nursing assistant!
Continuing Education
As with other nursing professions, certified nursing assistants also need to satisfy their state's continuing education requirements for re-certification. In general, CNAs will need to complete 48 hours of continuing education courses every 24 months. Be sure to check with your state's board of nursing or health for requirements specific to your home state.