CNA Classes & Programs in Connecticut
Learn to tend to patients' basic needs and support senior nurses by training to become a Certified Nurse Assistant (CNA). Commonly referred to as Nursing Aides, CNAs typically work in nursing homes and assisted living facilities.  In Connecticut, such allied health professionals make $36,100 mean annual wage, according to the Bureau of Labor. For those just starting out in the field, wages are likely to be lower.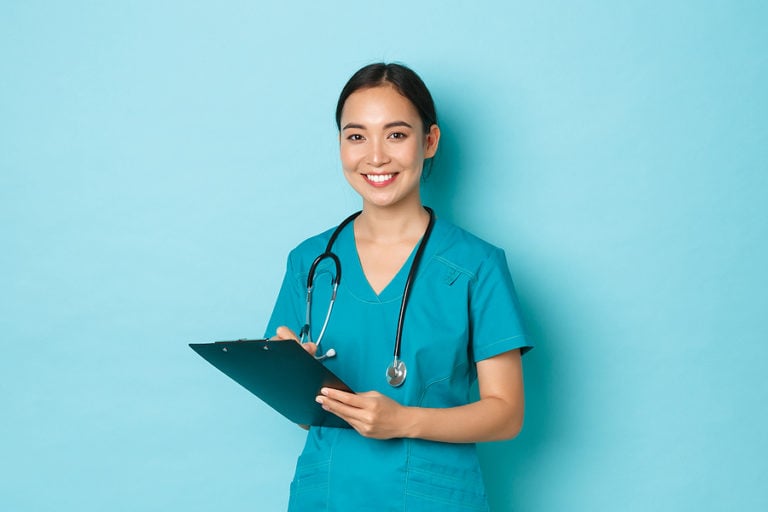 Choosing the Best CNA Programs in Connecticut
In Connecticut, allied health schools, vocational schools, and community colleges offer CNA training programs. Cost, program length, class size, and quality of facility are all areas a program applicant should compare before applying. Detailed information about admissions requirements can be found on our CNA Training Programs Admissions page.
Program Length: The timeline of most CNA programs is very short, only 3 to 8 weeks, so successful candidates can start their new careers in a matter of months.
Program Cost: In Connecticut, applicants can train to become a Certified Nurse Assistant (CNA) while recognized healthcare centers foot the bill. What's the catch? These CNAs must commit to working at the center that provided the training. Testing fees and supplies may not be covered.
Board-Approved Programs: Earning your CNA certification from an institute that is licensed by the Connecticut Department of Health (DPH) is of paramount importance. Employers in the state cannot hire CNAs who completed coursework from a non-certified CNA program. To learn about this, check out the CNA certification requirements in Connecticut.
Online/In-Person Options: Online learning options for CNA training programs are very limited in Connecticut. Because the CNA vocation is all about performing tasks for patients, on-site classroom and clinical experiences are required. Most training institutes offer flexible course schedules to accommodate students' calendars.
2022 List of CNA Classes in Connecticut
To get a feel for the CNA curriculum in Connecticut, see our list of classes and courses available in the state:
Bridgeport, CT
Danielson, CT
Derby, CT
East Hartford, CT
Enfield, CT
Farmington, CT
Hartford, CT
Manchester, CT
Middlebury, CT
Middletown, CT
New Britain, CT
New Haven, CT
North Haven, CT
Norwich, CT
Rocky Hill, CT
Southington, CT
Stamford, CT
Stratford, CT
Wallingford, CT
Waterbury, CT
West Haven, CT
Woodbridge, CT
Are we missing your school's program or need to update information listed? Please contact us so we can make the necessary changes.