CNA Classes & Programs in Florida
It's no secret that folks from the chilly northeast head south to Florida in their senior years. This trend has been a boon to nursing homes, retirement communities, and assisted living facilities. To best serve these patients, Certified Nursing Assistants (CNAs) in Florida are in big demand and can make $26,000 a year on average, per the U.S. Bureau of Labor Statistics.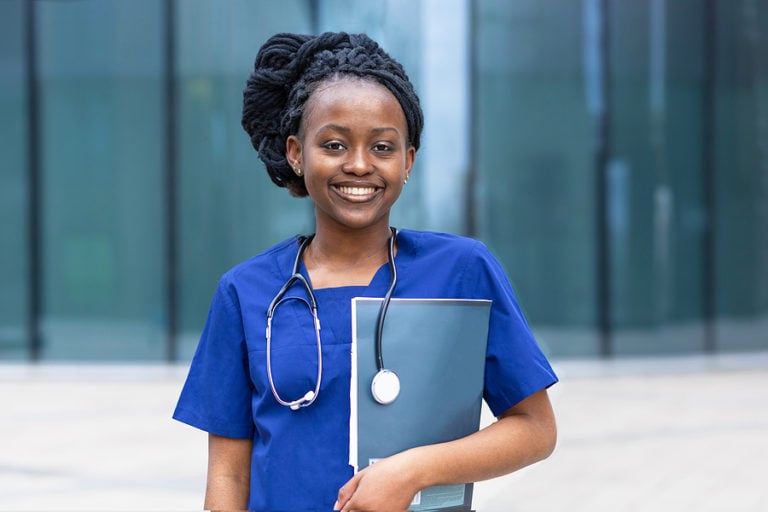 Choosing the Best CNA Programs in Florida
Completing a qualified training program is the best way applicants can successfully complete the nursing assistant competency examination, which is required to become a CNA. Florida, however, does not require CNAs to complete training though doing so makes passing the exam the first time more likely. Applicants can read our CNA Training Programs Admissions page for details.
Program Length: CNA training courses in Florida can be completed in one-day intensive classes or in several classes taken over the week. Coursework includes clinical learnings as well as lectures.
Program Cost: Pricing for accelerated, on-campus Florida CNA courses offered by career institutes is about $350 total. Many free instructional programs are offered through the Red Cross and Job Corps Center. Applicants must pay the costs of exams, fees, and supplies. If students fail the exam the first time, they must pay to retake it.
Board Approved Programs: The Florida Board of Nursing approves CNA training programs and ensures they prepare students to successfully complete the nursing assistant competency examination. Students who attend a non-approved or probationary-status program run the risk of not being prepared for the exam. Visit our CNA Certifications page for more information on Florida's requirements.
Online/In-Person Options: Students in Florida may be able to complete the theory portion of their Certified Nursing Assistant coursework online. To be prepared to pass the exam the first time, students should also complete their clinicals in an on-site setting.
2023 List of CNA Classes in Florida
To get a feel for the CNA curriculum in Florida, see our list of classes and courses available in the state:
Avon Park, FL
Belleview, FL
Bradenton, FL
Cape Coral, FL
Chipley, FL
Clearwater, FL
Cocoa, FL
Dania Beach, FL
Daytona Beach, FL
Delray Beach, FL
Fort Myers, FL
Gainesville, FL
Greenacres, FL
Hollywood, FL
Hudson, FL
Inverness, FL
Jacksonville, FL
Key West, FL
Lake City, FL
Lakeland, FL
Lauderdale Lakes, FL
Marianna, FL
Miami, FL
Miami Gardens, FL
Miramar, FL
New Port Richey, FL
Orange City, FL
Orange Park, FL
Orlando, FL
Ormond Beach, FL
Panama City, FL
Pembroke Pines, FL
Pensacola, FL
Petersburg, FL
Riverview, FL
Sarasota, FL
St. Petersburg, FL
Tallahassee, FL
Tampa, FL
West Palm Beach, FL
Are we missing your school's program or need to update information listed? Please contact us so we can make the necessary changes.