CNA Classes & Programs in Maine
Certified nursing assistant (CNA) positions, also known as nursing aides or nursing assistants, are popular entry-level jobs in the nursing field. Day-to-day tasks for CNAs include helping patients with daily activities like eating and bathing, cleaning patient rooms, taking vital signs, and answering call lights. Many CNAs learn about the nursing profession from this role and go on to become licensed practical nurses (LPNs) and registered nurses (RNs) themselves. In Maine, CNAs earn an average annual salary of $27,250 according to the U.S. Bureau of Labor Statistics.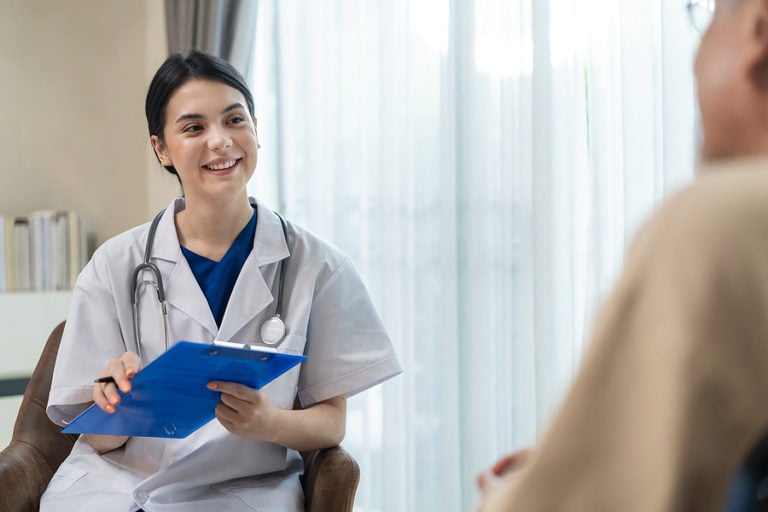 Choosing the Best CNA Programs in Maine
In order to become a CNA, aspiring nursing assistants need to complete a state-approved training program and pass their state's certification exam. CNA training programs are relatively quick to complete and lower cost than LPN or RN programs. Offered at many community colleges and technical schools as well as some medical facilities, CNA training programs are available across the state of Maine, including in Portland Bangor and Augusta. For more information about admissions requirements for CNA programs in Maine, visit our CNA Training Programs Admissions page.
Program Length: CNA training programs take anywhere from 4 to 12 weeks to complete. In Maine, CNA training programs must include a minimum of 180 hours of training including 90 hours of classroom theory, 20 hours of clinical laboratory work and 70 hours of supervised clinical practice.
Program Cost: CNA training programs vary in cost from school to school. As one example of program costs, the CNA training program at Maine College of Health Professions in Lewiston cost an estimated $965, which does not include books and uniforms. Some medical facilities offer free CNA training in exchange for working for the facility for a set period of time, which can be a cost-effective way to complete your CNA training.
Online/In-Person Options: Some schools may offer the classroom theory portion of their curriculum in an online or hybrid format which enables students to complete coursework and view lectures online and from home. This convenience may be particularly appealing to students who have other work or personal obligations that make attending classes on campus difficult.
2023 List of CNA Classes in Maine
To get a feel for the CNA curriculum in Maine, see our list of classes and courses available in the state:
Auburn, ME
Augusta, ME
Bangor, ME
Belfast, ME
Biddeford, ME
Boothbay Hrbr, ME
Calais, ME
Casco, ME
Dexter, ME
Dover-Foxcroft, ME
Ellsworth, ME
Farmington, ME
Gardiner, ME
Gray, ME
Lewiston, ME
Limestone, ME
Lincoln, ME
Livermore Falls, ME
Mexico, ME
Portland, ME
Rockland, ME
Scarborough, ME
South Paris, ME
Topsham, ME
Turner, ME
Waterville, ME
York, ME
Are we missing your school's program or need to update information listed? Please contact us so we can make the necessary changes.