CNA Classes & Programs in North Dakota
Certified nursing assistants (CNAs), sometimes referred to as nursing assistants or nurse aides, assist registered and practical nurses with a number of patient care duties including taking vitals, helping patients with daily activities including walking, dressing and feeding, and other tasks. This entry-level position requires a short training program and is a great way to enter the healthcare field. There are currently over 13,700 certified nurse aides in the state, who earn an average annual salary of $32,880, according to the U.S. Bureau of Labor Statistics.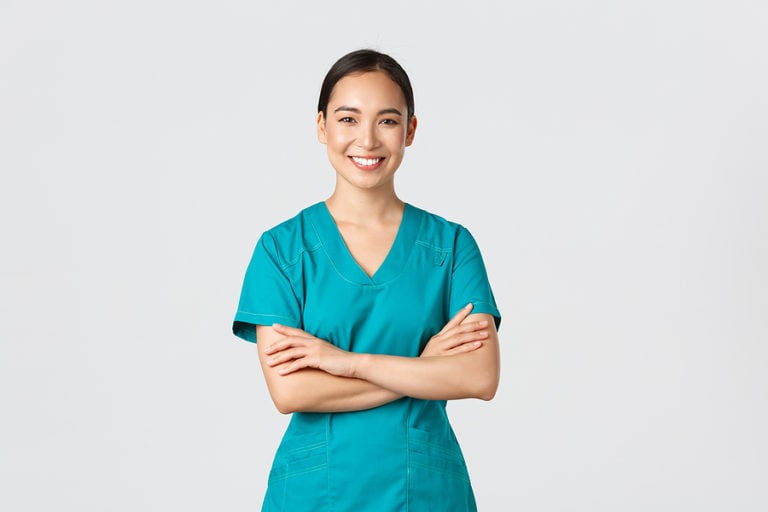 Choosing the Best CNA Programs in North Dakota
Starting a career as a CNA requires completion of a state-approved nurse aide training program. After completing training, students will need to take and pass the state's certification exam to become fully registered. For details on admissions requirements for CNA training programs in North Dakota, please visit our CNA Training Programs Admissions page.
Program Length: CNA training program length varies, with some programs taking as little as 3 to 4 weeks to complete. In North Dakota, training programs are offered in many community colleges, technical schools as well as a number of medical centers. CNA training programs in North Dakota consist of at least 75 hours of training, which is around 3 weeks.
Program Cost: CNA training program costs will vary. In some instances, medical facilities may cover the program costs if the CNA agrees to work for them upon completion. Students must factor in the cost of not just tuition, but other mandatory fees as well (exam fees, textbooks, uniforms, etc.). Financial aid or installment payment plans may be available to qualified students.
Online/In-Person Options: Online programs continue to grow in popularity, especially for busy working students. Some CNA programs allow online coursework in addition to in-person lab work and clinical training hours in a local healthcare facility to accommodate the lives and schedules of students. Traditional on-campus programs are also still available for those who prefer more face-to-face interaction.
2023 List of CNA Classes in North Dakota
To get a feel for the CNA curriculum in North Dakota, see our list of classes and courses available in the state:
Belcourt, ND
Bismarck, ND
Devils Lake, ND
Fargo, ND
Lakota, ND
Mandan, ND
Minot, ND
New Town, ND
Wahpeton, ND
Williston, ND
Are we missing your school's program or need to update information listed? Please contact us so we can make the necessary changes.