MSN Degree Programs in Massachusetts
The New England state of Massachusetts is ideally placed to advance your career through a relevant graduate program. For most practice nurses, the obvious academic route is the Master of Science in Nursing (MSN). Such MSNs permit career progression into greater responsibility and, of course, higher pay. However, there are several types of MSN.
Massachusetts universities and nursing schools give you plenty of ways to earn an MSN with both full-time and part-time options, direct entry, and fully online for flexibility.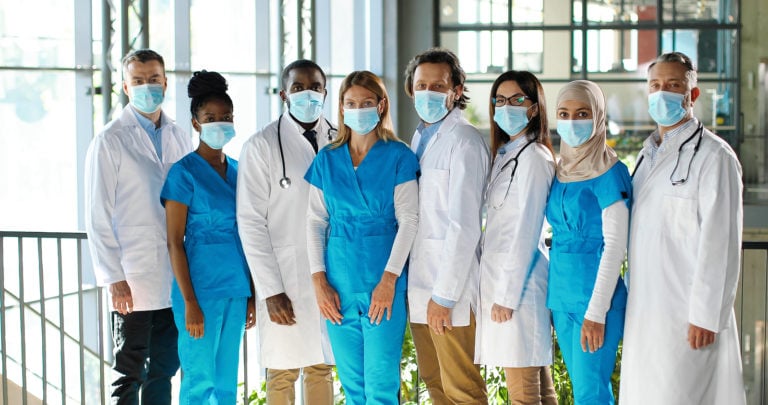 RN to MSN and BSN to MSN Programs
There are two ways to earn an MSN in Massachusetts which depend on your current qualifications and background in nursing. If you earned an ADN and practice as an RN, you would study the RN to MSN program. If your academic background is a BSN, you will study the BSN to MSN route. The outcomes are the same, but the RN to MSN program requires more work for the student as their ADNs did not cover some things that are present in a BSN. RN to MSN also take more time. Both are available as online, campus, and hybrid.
Typical Program Length
BSN to MSN programs are four semesters over 12-15 months
RN to MSN programs are six semesters over 24-30 months
Typical Admission Requirements
A current RN license in good standing
ADN or BSN (regionally accredited)
Minimum 3.0 GPA on the 4.0 scale
Two or three clinical recommendation letters
A resume listing practice nursing experience
CPR certification
Achieve a minimum grade on all listed prerequisite courses
Accelerated & Master's Entry Nursing Programs
Direct Entry Nursing Programs, sometimes known as Accelerated Nursing Programs are for those who have degrees in something other than nursing who now wish to work in nursing. Once qualified, you may apply for a license as a Registered Nurse or use your first degree for a career that requires both sets of skills. The Boston College, Connell School of Nursing has one such DENP for non-nursing graduates.
Typical Program Length:
Boston College's Direct Entry into Practice Nursing Masters takes approximately two years to complete.
Typical Admissions Requirements:
Accredited bachelor's degree or higher qualification
Submit transcripts
Minimum GPA of 3.0 on your undergraduate program, or a combined UG and PG score of 3.0. However, a GPA of 3.3 or above is preferred
Completion of four prerequisite courses chosen from groups of social science, human development, statistics, anatomy & physiology (I & II), general chemistry, microbiology, and pathophysiology
2023 List of MSN Programs in Massachusetts
Massachusetts has more than 10 colleges that are offering the RN to MSN degree bridge program throughout the state. These programs are being offered as full and part-time studies, and to accommodate busy professionals, the delivery method of the courses are offered as in-class, online or a mix of both delivery models. Completing an MSN degree can be as easy as attending the class from home or on your time off. MSN degrees can put candidates in a career path that can include nursing in family medicine, pain management, or even perinatal nursing, the opportunities are vast.
MSN Programs By City:
Amherst, MA
Beverly, MA
Boston, MA
Chestnut Hill, MA
Chicopee, MA
Dartmouth, MA
Lowell, MA
Weston, MA
Worcester, MA
Are we missing your school's program or need to update information listed? Please contact us so we can make the necessary changes.