MSN Degree Programs in New Hampshire
More RNs in the small New England state of New Hampshire are opting to advance their careers in nursing by earning a Master of Science degree. Whether it's specializing in pediatrics or gerontology or gaining leadership competencies, more nurses are earning Master's of Science in Nursing from programs that are friendly to working adults. 
RNs with busy personal and professional lives can take advantage of a few different MSN degree options. New Hampshire offers direct-entry or accelerated programs as well as bridge programs (RN/BSN to MSN).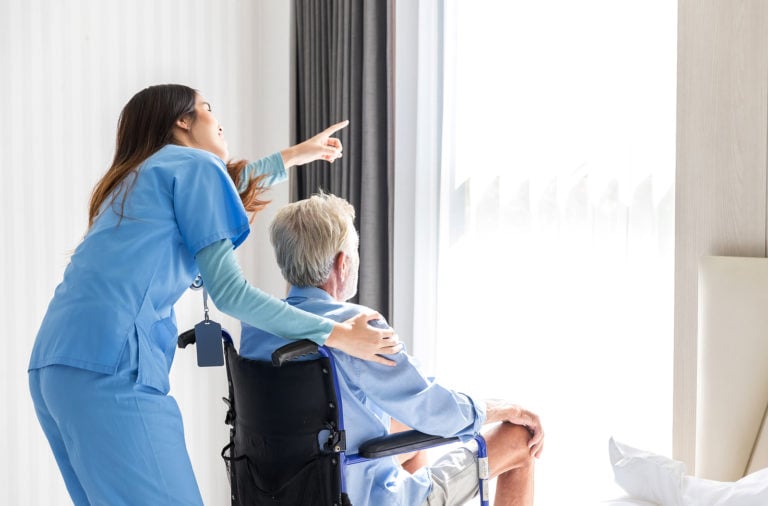 RN to MSN and BSN to MSN Programs
To take on additional patient care responsibilities, RNs must pursue an advanced degree. New Hampshire has a number of RN to MSN and BSN to MSN bridge programs available in flexible options, including online, on-campus (evenings and weekends), and a mix of both. For RNs with an ADN, they can complete RN to BSN coursework that will also count toward the MSN. Some in-person clinical experiences may be necessary for online degrees. 
Typical Program Length:
Roughly 6 full-time semesters for an RN to MSN
About 4 full-time semesters for a BSN to MSN
Typical Admissions Requirements:
ADN or BSN from an accredited university 
Minimum GPA of 2.8
Current unencumbered license as an RN in New Hampshire
Resume and statement of goals 
Accelerated & Master's Entry Nursing Programs
Individuals who completed a bachelor's degree in a field other than nursing have the option to enroll in a fast-moving, in-person Master's Entry Nursing Program (MENP). These intensive or accelerated direct-entry programs are only suitable for dedicated students who won't shy away from rigorous course loads. Franklin Pierce University in New Hampshire offers one of the state's few direct-entry MSN programs. The MENP allows concentrations in Nursing Leadership or Nursing Education.
Typical Program Length:
Typical Admissions Requirements:
Bachelor's degree from an accredited university in a non-nursing field
GPA of 3.0 or higher and official transcripts
Completion of prerequisite courses in science 
Application, resume, interview, and professional aspirations essay
2023 List of MSN Programs in New Hampshire
Have you thought about moving forward in your nursing career and what that might look like? Taking the RN to MSN program through a few different colleges in the state could start you on the career advancement path you are looking toward. Psychiatric Nurse Practitioner, Perinatal Nurse Practitioner, Critical Care Nurse are all job titles that one can aspire to attain when you hold an MSN degree, along with many more. Those job titles come with the added benefit of increased salaries.
MSN Programs By City:
Durham, NH
Hewitt Hall, 4 Library Way
Durham
,
NH
03824
(603) 862-1177
Manchester, NH
2500 N River Rd.
Manchester
,
NH
03106
(888) 387-0861
Nashua, NH
420 Main St
Nashua
,
NH
03060
(603) 888-1311
Are we missing your school's program or need to update information listed? Please contact us so we can make the necessary changes.