MSN Degree Programs in North Carolina
Nurses do it all from treating patients and paying the bills to caring for their families. Now they can add going back to school for a Master's of Science in Nursing degree to that list. RNs in North Carolina can earn an advanced degree on their own timeframes and schedules so they can advance their careers and better provide for their families. 
Bridge MSN programs in North Carolina, including RN to MSN and BSN to MSN, allow nurses to advance their careers in less time and with less debt. Direct entry or accelerated options may be available.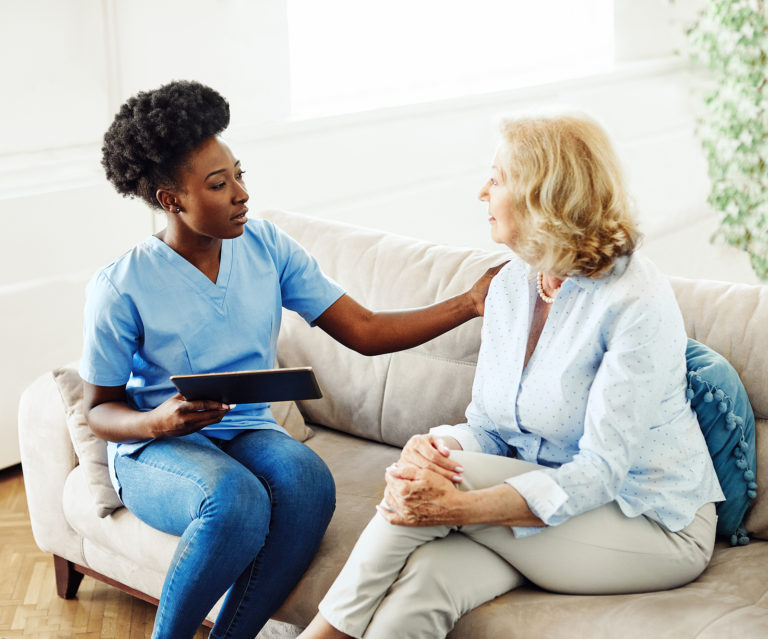 RN to MSN and BSN to MSN Programs
Licensed RNs in North Carolina can get to their goals faster when they complete one of many RN to MSN or BSN to MSN programs. For the convenience of hard-working nurses, such bridge programs are available in an array of formats, including online and blended online and on-campus. Traditional full-time programs are also available. RNs who currently lack a bachelor's degree finish BSN coursework before moving on to master's level coursework. Some of this coursework is applied to the MSN, which enables faster degree completion and lowers the cost of earning the degree. 
Typical Program Length:
As much as 6 full-time semesters for an RN to MSN
4 full-time semesters or less for a BSN to MSN
Typical Admissions Requirements:
ADN or BSN from an accredited university (degree level may vary by program)
Minimum GPA of 3.00
Current license as an RN in North Carolina
At least one year of clinical experience as an RN 
Accelerated & Master's Entry Nursing Programs
With so many quality MSN programs offered by universities in North Carolina, one of them will likely offer a direct-entry Master's Entry Nursing Program (MENP). These accelerated programs, which are designed for professionals with a bachelor's degree in a non-nursing field, prepare students to become master's level nurses in less time.
Typical Program Length:
As much as six semesters in length 
Typical Admissions Requirements:
Bachelor's degree from an accredited university in a non-nursing field
GPA of 3.2 or higher and submission of official transcripts
Completion of prerequisite courses in science 
Application, resume, and statement of intent 
2023 List of MSN Programs in North Carolina
North Carolina has at least 5 RN to MSN programs offered as either full-time, part-time or online studies. Different methods of delivery are being offered as to attract the working nurse to a flexible course schedule that will allow a degree to be earned while continuing to work. Careers such as critical care nurse, gerontological nurse, or perinatal nurse are all opportunities that become openly available upon completing an MSN degree.
MSN Programs By City:
Boiling Springs, NC
Charlotte, NC
Cullowhee, NC
Durham, NC
Greensboro, NC
Greenville, NC
Pembroke, NC
Wilmington, NC
Winston-Salem, NC
Are we missing your school's program or need to update information listed? Please contact us so we can make the necessary changes.