MSN Degree Programs in North Dakota
With its recognized national parks and wide-open spaces, North Dakota is experiencing its own healthcare challenges. For caring nurses who want to provide greater assistance to patients in rural communities, they have a few different ways to obtain a Master's of Science in Nursing. In helping patients, nurses can also help themselves by earning more competitive wages. 
Starting from either an associate's or bachelor's degree in nursing, licensed RNs can advance their careers by completing RN/BSN to MSN bridge options.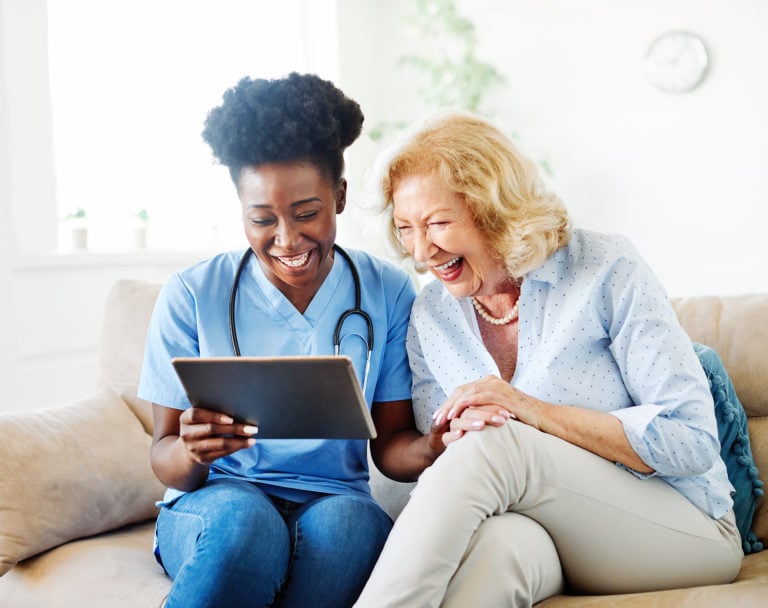 RN to MSN and BSN to MSN Programs
To get ahead in their careers, nurses once had to take a leave of absence from work to attend classes. Today, thanks to online learning and a new attitude about work and education, RNs can return to the classroom without leaving their jobs. Bridge RN to MSN or BSN to MSN programs make this possible. Though several universities in North Dakota offer MSN degrees, residents of the state can complete accelerated bridge programs from online universities. Before applying to one of these programs, students should double-check that the degree would be accepted in North Dakota, the state in which they plan to work. 
Typical Program Length:
6 full-time semesters or less for an RN to MSN
At least 3 full-time semesters (or 18+ months) for a BSN to MSN
Typical Admissions Requirements:
ADN or BSN from an accredited university (degree level may vary by program)
Minimum GPA of 3.00 for the last two years of a four-year degree
Current license as an RN 
At least one year of clinical experience 
Successful completion of statistics
2023 List of MSN Programs in North Dakota
Evening and online programs is how North Dakota is offering the RN to MSN program to help nurses make the transition to graduate studies. The program is designed to fit within schedules that are conducive to continuing education, as well as working. The benefits of obtaining your MSN degree come by income compensation and through career advancements. Career advancements are attributed to specialty areas such as clinical nurse specialist, family/private practice, community health centers, and more; these careers also come with greater earning potential.
MSN Programs By City:
Fargo, ND
4012 19th Avenue South
Fargo
,
ND
58103
(800) 817-0009
Grand Forks, ND
430 Oxford St Stop 9025
Grand Forks
,
ND
58202
(701) 777-4174
Are we missing your school's program or need to update information listed? Please contact us so we can make the necessary changes.