MSN Degree Programs in Utah
With its beautiful, one-of-a-kind buttes, mountains, and parks, the state of Utah is an explorer's paradise. When they're not visiting their state's scenic views, nurses can support their communities and improve patient care by earning a Master's of Science in Nursing degree. Such programs are compatible with the schedules of busy RNs. 
Utah state residents have a few different ways to obtain an advanced degree in nursing, including bridge options (RN/BSN to MSN), standard programs, and direct-entry pathways.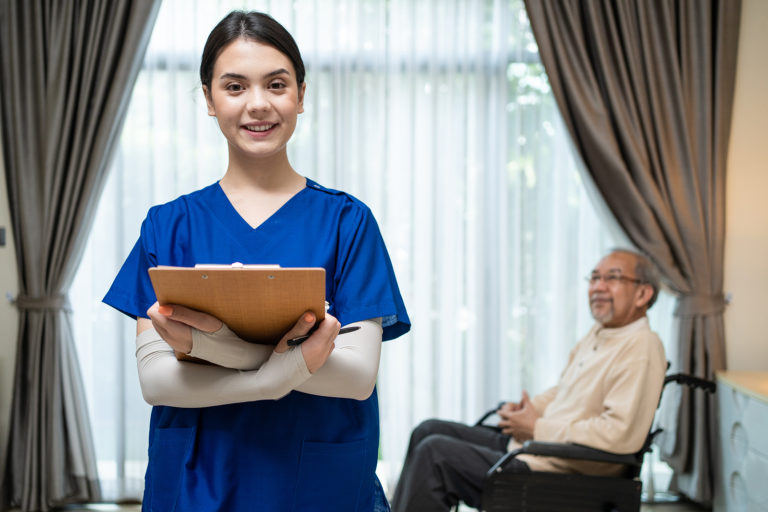 RN to MSN and BSN to MSN Programs
Registered Nurses in Utah with either associate's or bachelor's degrees can find a direct path to an advanced degree. RN to MSN bridge programs, established for those with an ASN, allow completion of a BSN and then an MSN in rapid sequence. As such, students must be dedicated to successfully completing their courses despite the challenges that come their way. BSN to MSN programs may allow some bachelor's level courses to count toward the MSN. Many of these bridge programs, which are geared toward nursing education or administration, are offered by online universities that students residing in Utah can complete. However, it's a good idea for applicants to verify residency requirements upon enrollment.
Typical Program Length:
Approximately 5 full-time semesters for an RN to MSN
At least 3 full-time semesters for a BSN to MSN
Typical Admissions Requirements:
ADN or BSN from an accredited university (degree level may vary by program)
Minimum GPA of 3.00
Application with letter of intent 
Current, unencumbered license in residency state 
Some clinical experience 
Accelerated & Master's Entry Nursing Programs
It isn't too late for those with a four-year degree in a non-nursing field to become a nurse. Programs such as the Direct-Entry Master of Science in Nursing (AE-MSN) at Joyce University of Nursing and Health Science enable such dedicated individuals to become nurses in less time. The mostly online or hybrid learning program enables students to complete coursework via distance learning with virtual simulations and asynchronous instruction. In-person labs and clinicals are still required and take place in the Draper, UT medical center. The program prepares students to test for the NCLEX-RN. 
Typical Program Length:
About 3 years of full-time study or 5 semesters
Typical Admissions Requirements:
Bachelor's degree from an accredited university in a non-nursing field
GPA of 3.0 or higher and submission of official transcripts
Completion of prerequisite courses 
Completion of application, including all questions
2023 List of MSN Programs in Utah
When looking at RN to MSN programs within the state of Utah there are a couple of options, these programs are offered online or in-class and also as full-time or part-time studies. Online and part-time studies can be arranged so that you can work while you earn your degree; the flexibility is an amazing advantage. Once you have earned your degree and decided on a specialty that might include, clinical leader, clinical administrator or even nurse educator, you have the potential to earn a higher income.
MSN Programs By City:
Draper, UT
Ogden, UT
Orem, UT
Provo, UT
Salt Lake City, UT
South Jordan, UT
Are we missing your school's program or need to update information listed? Please contact us so we can make the necessary changes.