Guide to Faith-Based Nursing Schools
The reason to attend a faith-based nursing school can be an easy choice when your own religion has a college with a nursing program, or a very difficult decision when the ideal university's faith is not your own. Faith-based nursing programs are offered across the U.S. and range in size from small and intimate to large and less personable. Those contemplating these programs have more than the religious factor to consider as many of these institutions have additional requirements and expectations of their students.
Each section of this guide will lend a deeper insight into the benefits and considerations when choosing a faith-based nursing program.
Nursing Programs in Faith-Based Institutions
Many hospitals and healthcare organizations have roots that are founded on religious principles. Although medicine has become more and more privatized over the past 30 years, many of the most prestigious institutions tout faith-based care. Therefore, it is no surprise that institutes of higher learning also have similar religious affiliations and, given that nursing was founded and professionalized as part of spiritual care of the ill and wounded, nursing programs are ubiquitous to these institutions. For those potential nursing students seeking a faith-based program that aligns with their own beliefs and values, the options and considerations of the institution's religion are less complicated. The potential nursing student who chooses an institution whose doctrine is different than their own will have more significant factors to consider.
How Can Nurses Benefit from a Religion-Focused Education?
There are numerous benefits to attending a faith-based nursing program. The principles of nursing are based on the care of the holistic being, including the spiritual needs and considerations of patients and their families. Faith-based nursing programs focus the student on being able to connect with patients on a deeper level within an excellent clinical practice environment. Most students seeking a religious program and looking to infuse their values and beliefs with their practice.
Faith-based schools are often smaller, and more personable with a lower student-to-professor ratio. For example, at Pacific Union College near Napa, California, the nursing student-to-instructor ratio is 14-1. With a student population of just over 1,200, this Seventh-Day Adventist liberal arts college is able to provide students with an environment that focuses on the individual student to prepare them for a successful career in nursing. Another Christian-based institution is Biola University in La Mirada, California has just over 6,000 students and provides a 15-1 student-to-faculty support rate. Another benefit of faith-based universities is the commonality of beliefs and values. Students who choose to enroll in these institutions often report that they are seeking to align their personal values with that of the institution, specifically in nursing. Many nursing programs of faith-based schools place special emphasis on spiritual care as an aspect of nursing and many students reported the importance of integrating their faith into their chosen vocation. Baylor University in Waco, Texas notes that "Our Christian faith is at the very heart of nursing theory and practice. We believe that nurses have been called to make a difference. Few academic disciplines give students the opportunity to so thoroughly integrate faith and learning, faith with leadership, and faith with service."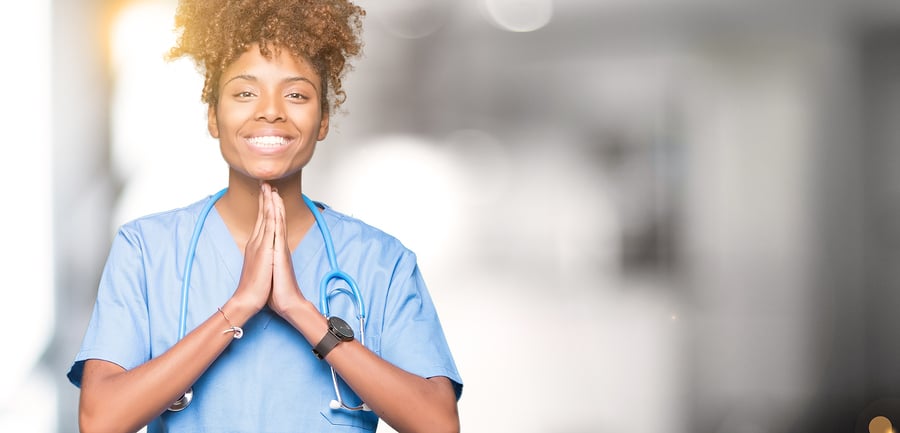 Admission Requirements
In general, nursing schools have a list of requirements for admittance to their program. For the faith-based school, there are often additional requirements pertaining to conduct and personal responsibilities. Some of the Jesuit schools, such as Le Moyne College in Syracuse, NY require letters of recommendation from numerous sources in order to gain admittance. The application process includes not only the reflection of the academic success of the student but inquiries about the life of service for the community as well.
Most faith-based nursing programs, such as Pacific Union College, require a pre-admission interview, usually with a panel of interviewees from the institution. As there can be 10 applicants for every 1 opening for nursing programs, schools strive to select not only the most qualified but also the most likely to succeed and thrive in the challenging environment of nursing. Faith-based nursing school interviews consist of questions such as:
Why are you choosing nursing as a career?
What area of nursing appeals to you and why?
What are your values and beliefs (as related to the faith of the school)?
What would you do if you were asked to do something as a nurse that did not align with your beliefs?
Why did you choose this school?
What qualities do you consider valuable as a nurse?
What makes you stand out from the other applicants?
There are many tips available online for preparing for nursing school as well as interview preparation advice.
What Additional Costs Should I Consider for a Faith-Based Nursing School?
The costs associated with nursing school vary greatly from school to school. As most faith-based schools with nursing programs are private, the cost is generally higher than that of a public institution. Prospective students must consider that the overall costs include much more than just tuition or price-per-unit.
Nursing schools in general often disclose the additional costs and requirements associated with the nursing program. While this may not be unique to faith-based nursing programs, prospective students should be aware of any costs related to the religion-based courses that most schools require such as books or reference materials. Another consideration should include the expectation of a certain caliber of dresses, slacks, or shoes for required church, chapel, or worship attendance. Students considering a faith-based nursing program should discuss these expectations and costs with the school's recruiter prior to committing to enroll.
Variance in Faiths
Most faith-based nursing programs have evolved over the years to strive for inclusion and diversity in the student population and will admit students who are non-religious or practice a doctrine that is different than the school. For example, Touro University which is located just outside of San Francisco, CA on Mare Island, while dedicated to the "Acceptance and appreciation of diversity and respect for the inherent value and dignity of the individual" still holds true to its Judaic heritage. The school, which is located on a National Historic Landmark as the first west-coast naval installation, follows the Jewish calendar and observes the expectations of the Sabbath. Additionally, all of the food served on campus is kosher. Prospective nursing students of other faiths, although welcome at the school, must be willing to adhere to Judaic values.
For example, Biola University's website states the cost per unit is $1,749 for a full-time student. The tuition cost for the year is stated as $41,976 but when you add $6,000 for housing and $4,926 for a meal plan, the year costs approximately $52,902. One must then consider the length of the program and the availability of classes in order to complete the nursing degree in the scheduled time. If one chooses to attend a nursing program that is aligned with their faith there could be scholarships or discounts that are applied. For example, at Pacific Union College, those who practice Seventh-Day Adventism are offered a small discount. Fortunately, there are many ways to pay for nursing school that includes scholarships, grants, and student loans.
Do I Have to Be of the Same Religion to Attend a Faith-Based Nursing School?
No, you do not have to be of the same belief to attend a nursing program from a school with a religious affiliation. Most faith-based schools, however, do require prospective students to sign a "statement of faith" and other contracts agreeing to the morals and values of the college.
Students who are considering a faith-based school should take into consideration the values and principles of the school to make sure they align with their own personal beliefs. If the requirements of attending religious courses or worship services in order to earn a degree do not appeal to or actually go against one's viewpoints of religion, a faith-based school may not be the best choice for that student.
Living Waters: Campus Life of a Nursing Student
The so-called life of a nursing student can be described as organized chaos. From attending lectures, completing non-nursing courses, preparing care plans for clinical rounds, and study time, there is not much time left in a day. For nurses attending a faith-based nursing program, does the day look any different?
The Good Book: Policies and Expectations
There are many points to consider when choosing a faith-based nursing school. In addition to the nursing program itself, the location of the school, and the cost, one must consider the principles of responsibility that are expected by the institution. Many schools expect students to study and follow the doctrine of the school, and sometimes the praxis as well. At a minimum, there are additional courses in religion that are required, and prospective students must be aware of these obligations and expectations prior to enrolling.
The Next Life: Integrating into the Secular Workforce
Moving from a religious-focused nursing school into the secular world of nursing can come as shock to some students. As the community of nursing school absorbs most of the time and energy of the day, it is easy to be caught in, as Michael Tijerina MSN, RN-BC described, the "Biola Bubble." But does the protective environment of a faith-based school make it harder for nurses to assimilate to the "real" world of healthcare, or does it give them more strength of character to rely upon when faced with challenging situations?
Would I Be Able to Go into the Mission Field After Attending a Faith-Based Nursing School?
For most nurses who choose to serve in the mission field, the role is a calling more than it is a job for income. Missionary Nurses work in a variety of locations and settings all over the globe and, while having earned a degree from a faith-based school is a plus, it certainly is not a requirement.
Missionary nurses serve in a variety of roles, both in and out of the "field." Nurses can provide direct care to patients and oftentimes work alongside a local healthcare provider such as a nurse practitioner or physician.
Many churches offer medical missions where a team of providers travels to a third-world country to provide care such as eye surgeries or cleft-palate repair. Some nurses are assigned as healthcare promoters and teachers of health practices for groups of people in an indigent population. Whatever the focus of nursing or the location, missionary nurses are called to authentically share their faith and their health care knowledge.
What Are Some Resources for Students of Faith-Based Nursing Schools?
Students searching for additional support or information outside of their institution can find many reputable sources by conducting an online search of their own religious affiliation. Nursing students wishing to expand their breadth of relatable networking, articles, and education can seek out organizations such as:
Nursing students can also seek out more personal connections on campus by joining small groups for bible studies, women's groups, or clubs associated with healthcare or nursing. Additionally, the campus chaplain or priest can offer students support during times of trial or challenge during the program.
2023 List of Faith Based Nursing Schools by State
We have conveniently compiled and listed faith-based nursing programs by state. Search or browse for your faith-based school of choice to see the nursing program options near you, and start your education today!
Jump to Your State Listings
Alabama
Arizona
Arkansas
California
Connecticut
Florida
Georgia
Hawaii
Idaho
Illinois
Indiana
Iowa
Kansas
Kentucky
Louisiana
Maryland
Massachusetts
Michigan
Minnesota
Mississippi
Missouri
Montana
Nebraska
Nevada
New Hampshire
New Jersey
New York
North Carolina
North Dakota
Ohio
Oklahoma
Oregon
Pennsylvania
Rhode Island
South Carolina
South Dakota
Tennessee
Texas
Utah
Virginia
Washington
Washington, DC
West Virginia
Wisconsin
Are we missing your school's program or need to update information listed? Please contact us so we can make the necessary changes.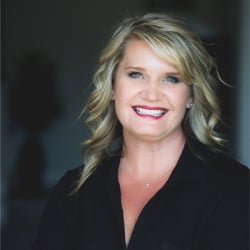 Latest posts by Catherine Burger, MSOL, RN, NEA-BC
(see all)