Nursing Programs in San Francisco, CA
With many renowned hospitals and healthcare facilities in the area, nursing has become a coveted career choice in the San Francisco Bay Area. From inexperienced students looking to enter the profession, to RNs wanting to climb the ladder, San Francisco has no shortage of educational options for nurses.
To get started in nursing or to advance your nursing career, check out our accredited program listings sections below: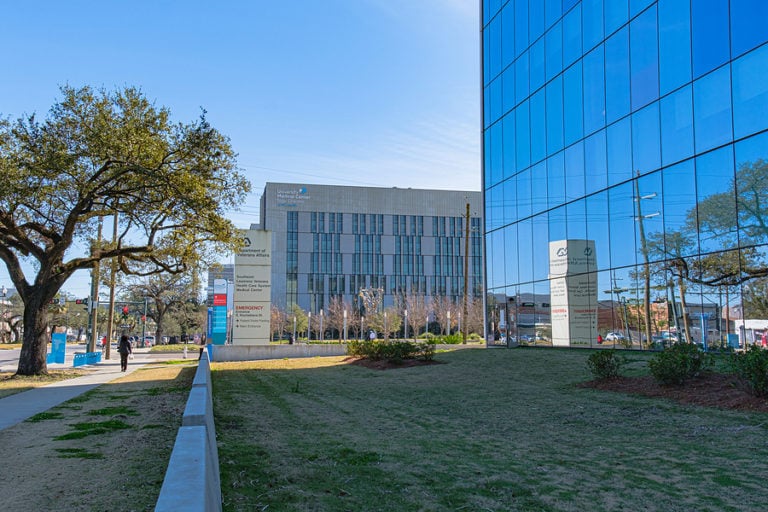 Entry Level ADN, BSN, & MSN Programs in San Francisco, CA
For those starting fresh in nursing, a number of entry-level programs are available in San Francisco and the surrounding areas. The Associate's Degree in Nursing (ADN), the Bachelor of Science in Nursing (BSN), and even a master's degree option can all be obtained at a number of accredited institutions.
LPN to RN Programs
Transitioning from Licensed Vocational Nurse to Registered Nurse provides nurses with additional career opportunities, higher salaries, and more job responsibilities. However, the idea of going back to school can be daunting. That's why some schools have developed accelerated or advanced placement in their associate's degree in nursing programs for licensed practical nurses. These programs save students time and money by accepting prior LVN coursework in place of some ADN nursing courses. Chabot College offers one such program that saves LVN students thousands of dollars off the cost of the traditional ADN program.
ADN Programs
The ADN pathway is the fastest, and often the cheapest route to becoming an RN. These 2-year programs are widely found in community colleges around the city and give students the basics in registered nursing. For example, City College of San Francisco offers an ADN program that includes courses such as Pharmacology in Nursing, Maternal and Newborn Care, and more.
Direct-Entry BSN Programs
Those wanting the classic baccalaureate nursing degree have many options, as this pathway is arguably the most popular. With a nationwide push to hire RNs with a BSN or higher, many new nurses are opting to go straight to a bachelor's degree. The University of San Francisco offers a 128-credit BSN program for aspiring RNs. It's offered on its main San Francisco campus as well as a satellite campus in Sacramento.
Find out more about California Accelerated BSN Programs
Direct-Entry MSN Programs
Students who know they want to specialize and/or enter high-level nursing roles can opt for a direct-entry MSN program. While this type of program does not require a prior nursing degree, it is designed for those who hold a bachelor's degree in a non-nursing subject. San Francisco State University offers a full-time, 2-year Accelerated Entry Master of Science in Nursing with specialty options including Clinical Nurse Specialist, Nursing Administration, and more.
Find out more about California Accelerated MSN Programs
San Francisco RN Program NCLEX-RN Pass Rates
Top Ranked Accredited Nursing Programs in San Francisco
Listed below are the top nursing schools in San Francisco based on our RegisteredNursing.org RN program rankings for California out of 132 other accredited programs offered in the state:
RN to BSN/MSN Programs in San Francisco, CA
For RNs who hold an ADN or nursing diploma and wish to advance, "bridge" programs such as the RN to BSN and RN to MSN exist. Nurses love these programs, as they are given credit for courses taken in their prior degree pathways, making them much shorter in length.
RN to BSN Programs
Those looking to continue on to a bachelor's degree in nursing can opt for the RN to BSN program. With flexible scheduling, including online options and the choice of full or part-time attendance, students can work on their studies while staying employed. San Francisco State University offers an RN to BSN pathway that takes just 1 to 1.5 years to finish.
Learn more about California RN to BSN Programs
RN to MSN Programs
For those looking to go beyond the BSN, an RN to MSN option is available. In just 2-3 years, the ADN-educated nurse can earn a master's degree. Online options are common, as are part-time schedules. Holy Names University in nearby Oakland offers an RN to MSN with a curriculum that includes Family & Community Health Nursing, Nursing Informatics, Healthcare Economics, and more.
Learn more about California RN to MSN Programs
APRN & Nurse Practitioner Programs in San Francisco, CA
Advanced nursing degrees allow RNs to practice in a number of prestigious nurse practitioner specialties. Depending on the nurse's goals and prior experience, he or she has the option of pursuing an MSN degree, post-graduate certificate, or a doctoral degree such as a DNP or Ph.D.
MSN Programs
The traditional MSN takes roughly 2 years to complete and requires a prior BSN degree. Those enrolled in an MSN program can typically choose between a number of APRN and nurse practitioner specialties. Samuel Merritt University offers an MSN program with 3 track options: Family Nurse Practitioner, Certified Registered Nurse Anesthetist, and Case Management.
Learn more about California Nurse Practitioner Programs
Post-Graduate Certificate Programs
RNs who hold an MSN degree but wish to change specialties, for instance, from a family nurse practitioner to a pediatric nurse practitioner, may opt to pursue a post-graduate certificate. These certificates are quicker and cheaper than obtaining another full degree, making them ideal for working RNs. San Francisco University, for example, offers a Family Nurse Practitioner certificate that required just 31 units.
Learn more about California Post-Graduate Certificate Programs
DNP and Ph.D. Programs
Doctoral programs are considered terminal degree types in nursing. Students can choose between the practice-based Doctor of Nursing Practice (DNP) pathway, or the academic-focused Doctor of Philosophy in Nursing (Ph.D.). For example, the University of San Francisco offers an FNP-based DNP degree, while the University of California, San Francisco (UCSF) offers a 3-4 year Ph.D. in Nursing degree with a strong emphasis on research.
Learn more about California DNP Programs