Considering RN School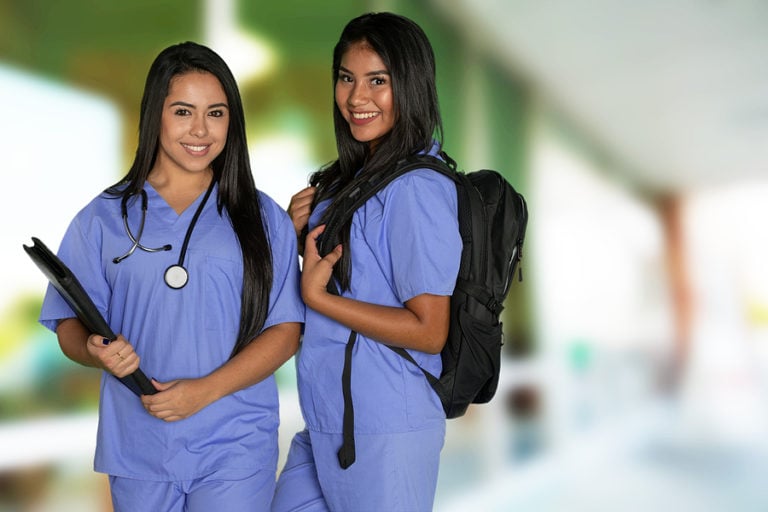 Whether you have already completed your Licensed Practical Nurse (LPN/LVN) degree or are just starting out, choosing to become a registered nurse (RN) is a great decision that will change your life for the better.
The LPN/LVN's program is considered the first year of nursing school and nurses who have completed it are already partially finished with the RN program. A Bridge program offers seamless completion of this program, whether it be an Associate's or Bachelor's degree program.
Bridge programs are considered LPN/LVN to RN Associates Degree in Nursing (ADN) programs and less commonly, LPN/LVN to Bachelor's of Science (BSN) programs. Many programs are geared towards working professionals or older adults returning to school, as opposed to the traditional undergraduate university setting which is geared towards full-time students without degree.
LPN/LVN's:
Are limited to working for certain facilities who employ LPN/LVN's
Make less money than RN's
Work under a RN's direct supervision
Have less autonomy than the RN
Are limited in scope of practice versus the RN role
RN's:
May be hired by hospitals with an associates degree in nursing (ADN) with the requirement of earning a bachelor's degree within a specified time frame
Make more money than LPN/LVNs
Have a broader scope of practice versus the LPN/LVN role
May work as supervisors and in leadership roles
Receive additional training in critical thinking versus the LPN/LVN
Learn more about RN vs LPN and BSN RN Roles.
Finding a Registered Nursing Program
LPN/LVN Bridge Programs
Many Bridge Programs, meaning bridging from LPN/LVN to RN or LPN/LVN to BSN, are geared towards the working LPN/LVN and accommodate students with busy work and home lives. Of note, some schools may offer CNA Bridge programs as well. Evening and part-time programs are often available and many schools integrate online courses into their programs.
As incentive for Certified Nursing Assistants (CNA) and LPN/LVNs to further nursing education, many facilities offer education reimbursement to pay for RN school and offer a new graduate RN position once the LPN/LVN graduates. A New Graduate RN position is usually guaranteed once the RN program is completed.
In addition to classroom hours clinical hours are required by each state and must be completed in-person. Each program will have a required amount of clinical hours. Some programs even require more than the state mandates.
Completion of the LPN/LVN program is considered the equivalent of completing the first year of nursing school. While transcripts will be reviewed by the prospective school in which the applicant applies, most programs will accept the prerequisites required by the LPN/LVN program and completion of the program as completing the RN programs required prerequisites. This is assuming the LPN/LVN program was completed at an accredited nursing school and the applicant passed the NCLEX-PN exam.
The second year of nursing school is considered the Associate's Degree in Nursing (ADN) program. These Bridge Programs are quite popular due to their short wait lists, fast-track course options, and flexible schedules. This author completed the LVN/LPN to RN program in Colorado in 9 months, evening courses, without a wait. The school was accredited and transferring credits to complete an online BSN degree years later was not a problem.
Major Points of Study for the LPN/LVN to ADN Program include:
Anatomy and Physiology
Pharmacology
Holistic Healthcare
Advanced nursing studies by system: neurologic, pulmonary, genitourinary, hepatorenal, gastointestinal, and immunologic
Preceptorship/CapStone
The third and fourth years of nursing school is part of the Bachelor's of Science in Nursing Degree (BSN). A BSN degree is not required by every hospital to begin employment as a RN, however many larger facilities require BSN completion within a specified time frame.
This degree has 2 possible tracks. The LPN/LVN to BSN track and the ADN to BSN track.
Many LPN/LVN's choose to complete the LPN/LVN to ADN then work as an RN and later complete the ADN to BSN program. This way more money can be earned and clinical experience gained as an RN while earning the BSN degree. Many hospitals will hire ADN's with the agreement to earn the BSN within a few years after hire. It's smart to go this route as most facilities will help pay for BSN classes.
While there are fewer LPN/LVN to BSN programs available, heading straight for this BSN degree is definitely possible and if the program is similar in cost and length to the ADN it could make more sense than the ADN program.
While all ADN programs require students to complete state mandated on-site clinical hours to qualify for the NCLEX-RN, BSN programs do not require any additional clinical hours. Because of this, many BSN programs are available 100% online.
Major Points of Study for the ADN to BSN program include:
Leadership Roles
Community Healthcare
Research and clinical trials
Ethics and Law
Statistics
Associate's Degree of Nursing (ADN) Programs
Earning an ADN without previous nursing education, being neither a CNA or LPN/LVN, is a great alternative to attempting to enroll in a BSN program.
Major points of study for the ADN program include:
Anatomy and Physiology
Nursing care for the psychiatric, medical/surgical, and geriatric patient
Pathophysiology
Pharmacology
Requires onsite clinical hours
Community colleges and private nursing schools offer ADN programs. This avoids the high cost, long wait list, and longer programs associated with universities offering the BSN degree. Many facilities will hire ADNs.
Each state may have different requirements for becoming a Registered Nurse. To find out specific requirements, click on your state.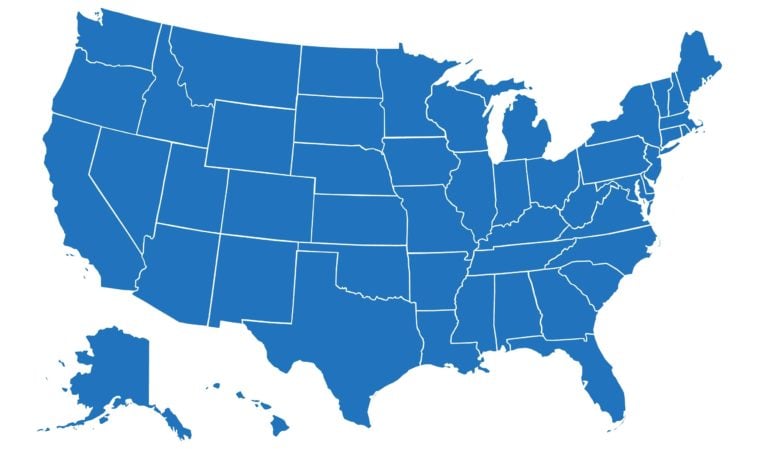 How Do I Choose a Good RN/BSN Program?
NCLEX-RN "Pass rate"- Each state requires graduates of ADN or BSN programs to pass the NCLEX-RN exam in order to be considered a registered nurse and be employable. Each state records the NCLEX-RN "pass rate" for schools. This is the number of students from each school who have completed the NCLEX-RN exam and how many of those passed it. It helps a prospective student know how well each school will prepare him or her for the NCLEX-RN exam. This is public information and can be easily located.
Most schools with satisfactory "pass rates" will boast and publish the results in their brochure or on the school website. Keep in mind that a school with a 100% "pass rate," for example, likely has exceptionally high standards and won't tolerate students whom they believe may not pass the NCLEX-RN! This could translate into strict policies and extremely high GPA requirements.
Nursing School Accreditation – RN schools are required to be accredited by national agencies, otherwise their students will not be eligible to sit for the NCLEX-RN exam or have their credits transfer to other institutions. The main agencies are the Commission on Collegiate Nursing Education (CCNE) and the National League for Nursing Accreditation Commission (NLNAC). It's smart to check requirements of any programs of one may consider in the future before starting a new one to ensure eligibility.
Learning Management System
Does the school provide extra tutoring, if needed? Are you a better distance learner or classroom learner and does the school support your style of learning? Knowing your best learning style is important at this stage of collegiate education and finding a school that can help you grow as a nurse is high priority.
Cost
Financial aid is usually available for nursing programs, as they are often pricey. Payment plans may also be available depending on the institution. Some scholarships, grants, or employer tuition reimbursement may be available to help paying for RN school.
Learn more about the cost of RN programs.
Location
Driving distance, especially when juggling work and school and home life, is something to consider when choosing a program. The closer to work or home, the better!
Transcript Acceptance
If the LPN/LVN program was from an accredited school, transcripts should be accepted anywhere. If it wasn't, many RN programs will still accept some classes but may require others.
Intuition
Take a tour of the school and talk with those in charge, if possible. Do you feel like it's a place you would want to attend often and do you believe you can learn effectively? A good school should be inviting yet challenging and above all else supportive of its students needs.
Reputation
Check out the school online, including social media sites and reviews. What are other students saying? Keep in mind that negative reviews usually outnumber positive reviews, so if the school has very few reviews it may be a great school even if no positive reviews are posted. Also, a challenging program is bound to ruffle a few feathers, but it will mold the student into an amazing nurse!
Entrance Exams
For many traditional nursing schools, it is customary for potential students to pass the TEAS test. Make sure this is something you have planned for as it is no small undertaking.
RELATED: The 6 Most Important Considerations in Choosing an Online Nursing Program
Paying for RN School
As the saying goes, nothing worthwhile ever comes easy, or cheap!
RN school is usually expensive. However, consider the cost in proportion to potential income that can be earned during the first year of nursing. Depending on the state, RN's can earn more than the cost of tuition within the first year or nursing, and the earning potential just gets bigger as experience increases.
Cash
Paying cash is great, if you have it, perhaps the school can negotiate the cost or offer a zero interest pay-over-time option
Loans
Most students will need to apply for student loans. This can be completed using a FAFSA form and speaking to the school's financial aid office
Scholarships
These are either merit or need-based. There are numerous websites with links and applications to different scholarships. There is usually a limited amount of funds available to award students, but it's worth the time and effort of applying if you happen to be a lucky recipient
Grants
Some grants are offered by the federal government for nurses who agree to work in high-demand hospitals, usually low-income areas or at the Veteran's Affairs (VA) Hospitals for a set length of time. Check out the AACN Financial Aid resource section.
Work/Study Programs
Some schools offer a discount on classes for students who work for the school. The school will have more information about this type of program
RN Prerequisite Courses
For the LPN/LVN Bridge programs, most schools will accept the LPN/LVN transcript as proof of completing the first year of nursing classes and prerequisite coursework completion. If the LPN/LVN school was not properly accredited or is an international school, there may be other issues to address, but this does not usually disqualify the student from transferring credits. An adviser will review transcripts and discuss with the prospective RN student any discrepancies.
For ADN/BSN programs without LPN/LVN, prerequisites vary by program, but usually require a high school degree or GED and include:
Anatomy and Physiology
Basic Math
Basic English
Chemistry
Biology
Microbiology
A minimum GPA of 2.0 is usually required to qualify for admission however many schools are highly competitive and the higher the GPA the better.
RN Entrance Requirements
Entrance requirements vary by school but usually include RN Prerequisite Courses, high school diploma with GPA of at least 2.0 or GED, proof of citizenship, Test of English as a Foreign Language (TOEFL) test for English as a second language students, criminal background check, and some schools require a basic English and math exam prior to acceptance.
RN School Application Process
Once due diligence is complete and the prospective student has decided on a program they wish to attend, it's time to start the application process.
Most programs offer an online application process and require supportive documents to be mailed to the school. Examples of supporting documents include:
Official transcripts mailed from previous schools to the prospective school
Letters of recommendation, often required to be mailed directly to the prospective school
Fingerprint cards from local law enforcement agencies
The review process can take from a couple weeks to a few months to complete. The school will usually provide a timeline. It is not unreasonable to contact the school if the prospective student believes he or she should have been contacted by a certain date. But mostly, just be patient!
Once all requirements have been completed the school will review the information and return with either non-acceptance, a request for more information, or a request for an interview, if the school requires them.
Interviewing can be tricky, so here are a few tips:
Wear professional clothing, preferably a suit
Women should wear pants or a knee length skirt
Men should wear a suit and tie
Cover any tattoos and remove all visible piercings, a woman's ear piercings are acceptable with modest earrings
Nails should be trim and short without flashy nail polish
Hair neat and of natural colors
No heavy perfumes or colognes
Women should wear proper undergarments
Shoes should be polished and without open toes or stiletto heels
Research the school online and ask smart questions about their program
Read about the school's history and mention something about it in conversation to demonstrate that you care about the school and want to attend
Sit forward in your chair to demonstrate eagerness
Woman should sit with crossed legs at the ankles
Smile often
Use a firm handshake
Demonstrate confidence
Be prepared to answer interview questions such as:
Why do you want to attend this school?
Why do you want to be a nurse?
What do you love and hate about nursing (Bridge Programs applicants)?
How will you balance work, school, and home life?
How many hours per week will you dedicate to schoolwork?
What kind of nurse do you intend to become?
What are the best and worst experiences you've had at work?
It's a nice touch to send a thank you note to the person or persons with whom you interviewed.
Letters: Acceptance or Denial
After the interview, most school will take some time to consider all the applicants before making a decision. This agonizing time could be days, weeks, or months depending on how many applicants are due to be interviewed after you. Bigger schools with many spots open to students obviously have more applicants than smaller schools with less spots to fill.
Many schools will send a letter in the mail or simply email you with the decision and hopefully include a Welcome Packet with information to start the program, if accepted.
If the prospective student is not accepted, they will often be put on a wait list or asked to submit or improve documents for the next semester.
It's best to apply to as many schools as possible to better the odds of acceptance and work closely with advisers to gain a better understanding of the school's requirements.
Waiting for the RN Program to Start
Congratulations! You're officially accepted into the RN program. Now, what to do with those weeks or months before school starts!
Set up help at home, if you can, including a house cleaner, nanny, family help, or even monthly online household goods or grocery deliveries. Amazon and local grocery stores deliver to most areas.
Buy new notebooks and pens, a small bookshelf to store all those shiny new nursing books you're about to own, and a backpack. Decide where and when you will be studying and how you want to balance work, school, family, and fun. Be sure to have your car maintained so don't break down on your way to class! In other words, prepare as much as possible ahead of time so that you can focus completely on school.
RN school is challenging but the rewards will last a lifetime. The pay, career rewards, ability to grow and change in the career, and your own sense of accomplishment will sustain you through the hard years ahead.
Congratulations, you've made a great decision to join the ranks and become a registered nurse!