Who Can Use the Term "Nurse?"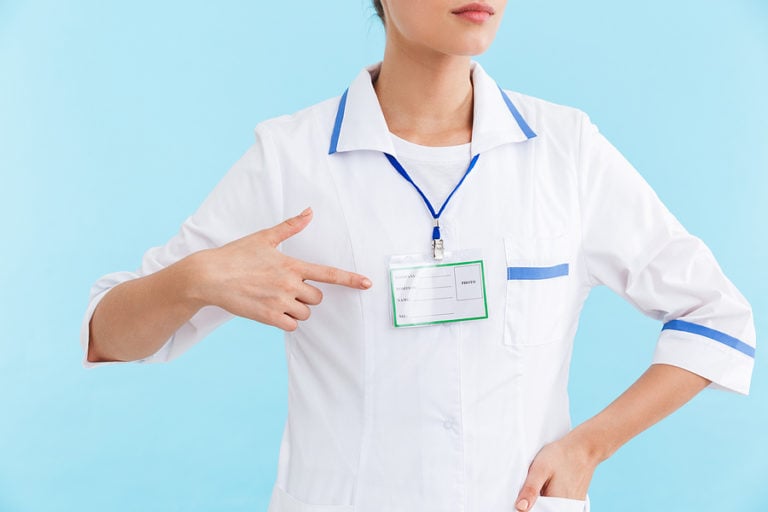 There are many ways that the term "nurse" is used: registered nurse, school nurse, nurse practitioner, office nurse, hospital nurse, certified registered nurse anesthetist, clinical nurse specialist, nurse midwife….just to name a few!
Often times one will hear the term "nurse" used to describe a variety of caregivers in a medical setting. For example, in a doctor's office, the physician may refer to the Medical Assistant as "nurse." It is also not uncommon for patients to confuse any caregiver wearing medical scrubs as a nurse.
Regulating the Word "Nurse"
The title of nurse suggests that the person has the knowledge, skill, ability, and competency to provide a certain level of care. In order to become a nurse, one must pass rigorous education and clinical competencies in areas such as patient evaluation, biology, pathophysiology, and pharmacology.
RELATED: Types of Nursing Careers
The American Nurses Association (ANA) has requested that all state Boards of Nursing amend their Nurse Practice Acts to include specific language as to who can use the term.
"Restricting use of the title "nurse" to only those individuals who have fulfilled the requirements for licensure as outlined in each state's nurse practice act is a protection for the public against unethical, unscrupulous, and incompetent practitioners. Nurse practice acts describe entry level qualifications such as education, practice standards and code of conduct for continued privilege to practice nursing."
To date, 39 states have chosen to add amended language to their Nurse Practice Act to clearly define who can use the term "nurse." For example, in the state of Arkansas, it is considered a misdemeanor offense to use the term nurse without documented qualifications. Most states agree that a nurse is a person who has completed required education, clinical training, has successfully passed a national examination, and is licensed in the state in which they practice. A licensed nurse is a Licensed Vocational (or Practical) Nurse or a Registered Nurse.
The Most Common Nurses You Will Encounter
A Licensed Vocational Nurse (LVN) or Licensed Practical Nurse (LPN) is a licensed nurse that has completed abbreviated education and clinical hours of instruction. The focus of the LVN/LPN is more technical clinical procedures and basic patient care. An LVN/LPN will work under the supervision of a physician or Registered Nurse.
A Registered Nurse, or RN, is a licensed nurse that has completed coursework in the field of nursing as well as a set number of required clinical hours of instruction and has passed a national examination. The RN is able to provide technical care to a patient as well as multifaceted evaluations to created plans for care and treatment.
An Advanced Practice Registered Nurse (APRN) is a Registered Nurse with advanced training to manage patients with complex medical issues and can focus their practice to specialized areas such as family practice, gerontology, neonatal, pediatrics, women's health, and mental health.
Utilizing the term nurse for anyone other than an educated, qualified and licensed person in the field of nursing is an injustice to those who have earned the right to be called nurse.

Latest posts by Amanda Bucceri Androus, RN, BSN
(see all)