Emergency Nurse Practitioner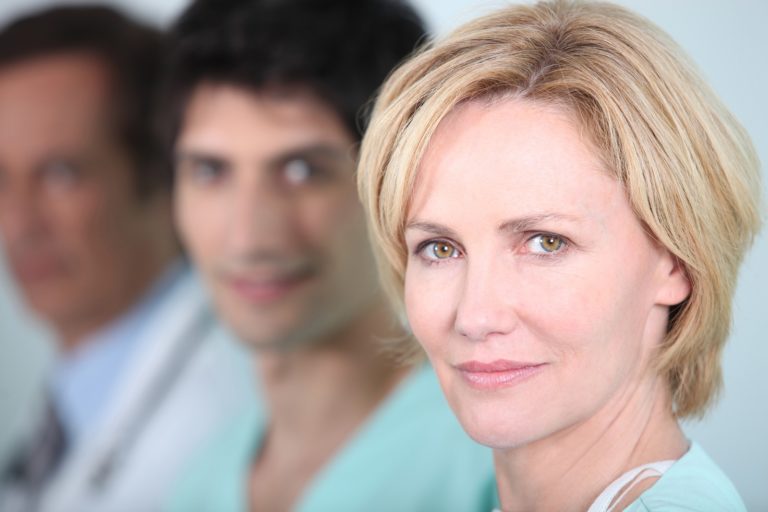 What Is an Emergency Nurse Practitioner?
An emergency nurse practitioner is an advanced-practice nurse who works in emergency medicine. They are trained to manage acutely ill or injured patients of all ages. This fast-paced nursing specialty requires the skill to treat patients with varying levels of acuity in busy emergency rooms and other urgent care facilities. Depending on the state in which they practice, oversight by physicians may or may not be required.
Why Are Emergency Nurse Practitioners So Important?
Emergency nurse practitioners can diagnose and treat patients who present with emergent/acute symptoms, as well as perform procedures. Being nurses, they gather information about a patient not only to include physical symptoms, but psychosocial and environmental information as well. They are also skilled in education and therefore can spend time teaching in a patient and family-centered manner.
Emergency care NPs are also critical in improving access to care. According to the American Association of Medical Colleges (AAMC), there will be a projected shortage of physicians by the year 2030-between 40,800 and 104,900 physicians. Emergency nurse practitioners are already beginning to fill the gaps, as non-primary care specialties are expected to experience a deficit of between 33,500 and 61,800 physicians.
Becoming an Emergency Nurse Practitioner
A nurse practitioner is an advanced-practice registered nurse. After completing an accredited nursing program, nurses may either hold an associate's degree in nursing (ADN) or bachelor's degree in nursing (BSN). Graduates must also pass the NCLEX-RN for licensure as an RN.
To advance to the nurse practitioner role, RNs must complete an accredited master's degree (MSN) or doctoral degree (DNP) program. The minimum requirement for entry into an advanced-practice nursing program is a BSN, so ADN-educated nurses must explore an RN to BSN program to earn their BSN.
Learn more about available ENP programs and RN to NP programs.
Education Requirements and Training
Nurses who wish to progress to advanced-practice nursing, who value leadership and autonomy, and who enjoy a challenging and sometimes chaotic work environment are poised to make excellent emergency nurse practitioners. Being able to work well under pressure, make rapid decisions, and work with all members of the health care team are other important attributes.
Educational Prerequisites
Many graduate programs require nurses to work a few years before enrollment in an advanced-degree program. The rationale is for the RN to build clinical and problem-solving skills before enrollment. However, some programs allow RNs to work concurrently to achieve the same goal. Obtaining clinical experience in acute or critical care is crucial for the emergency nurse practitioner as it prepares them to address a myriad of emergent situations.
Examination, Licensure, and Certification
Nurses enrolled in MSN/DNP programs can opt for an emergency nurse practitioner "track" as part of the advanced-degree program, and certification is offered at the time of graduation. Otherwise, certification can be obtained through different educational institutions, such as the American Academy of Nurse Practitioners Certification Board, which offers ENP certification by examination.
Additional certifications needed may include:
Basic Life Support (BLS)
Advanced Cardiac Life Support (ACLS)
Pediatric Advanced Life Support (PALS)
Neonatal Advanced Life Support (NALS)
The certified nurse practitioner can, after meeting the specified requirements, apply to the state board for licensure.
Career and Outlook
Nurse practitioners are highly valued members of the health care team. Their holistic approach to patient care allows them to provide comprehensive care to their patients, which leads to improved patient outcomes.
Working Conditions
Emergency Nurse Practitioners can work in:
Hospitals
Trauma centers
Urgent care facilities/departments
Ambulances
The working conditions of emergency nurse practitioners can be stressful, but also rewarding. They can suffer from stress as they have many critical decisions and diagnoses to make, and must often do so rapidly. In emergency medicine, there is no room for error. Also, some emergency nurse practitioners must work swing or graveyard shifts, and some may need to be on call.
Working as an emergency nurse practitioner can also be emotionally draining. Many patients that come through emergency departments are critically ill or injured. Emergency NPs must be able to effectively manage the emotional demands of the job.
The field of emergency medicine can also be very rewarding. Nurse practitioners can intervene and treat patients to save their life at the most critical moments. For this reason, emergency medicine is a worthwhile specialty choice.
Read about other APRN career routes.
Emergency Nurse Practitioner Responsibilities & Duties
Emergency nurse practitioners have many responsibilities in their practice. Responsibilities and duties include:
Assessment/rapid assessment of patients across the lifespan
Triaging the acuity of patients
Diagnosing and prescribing
Ordering and interpreting diagnostic tests
Bedside procedures such as

Intubations
Central line access
Suturing

Admitting patients to the hospital
Discharging patients from the ED
Collaborating with physicians in complex cases
Referring to specialists as needed
Emergency Nurse Practitioner FAQs
Emergency rooms are open 24 hours. This means that a nurse practitioner can work days, evenings, or graveyard shifts. Shifts are variable and can be eight, ten, or twelve hours. Sometimes, emergency room nurse practitioners (ERNP) must be "on-call" for 24-hour shifts.
The shifts worked in the ER can vary depending on many factors. Emergency rooms are unpredictable. Despite the considerable variances in ER activity, a shift is never dull - mostly because you never know what will come through the doors. Another reason is that because ERs see so many diagnoses, nurse practitioners must always be on their toes; they must be alert to the disease process in any system - including mental health.
ER work can also be physically demanding. NPs can be on their feet the whole shift, must help lift and mobilize patients, and perform actions such as bending, stooping, and reaching. Working in an ER can also be emotionally draining.  NPs in the ER witness many patients with harrowing cases that require quick decisions and rapid action. Dealing with death and dying is another challenge ERNPs face. It's critical that NPs have a healthy outlet to deal with the stressors of everyday ER work.
Emergency Nurse Practitioner Salary & Employment
According to salary.com, compensation for emergency nurse practitioners can range from $99,099 to $118,631 per year. The median annual salary is $106,628. Salary is dependent on city/state of employment, years of experience, additional certifications or degrees held, and the organization.
While the Bureau of Labor Statistics does not list data specifically for emergency nurse practitioners, advanced-practice nurses, in general, have a promising career outlook. Because of the physician shortage, aging population, and healthcare legislation, demand for nurse practitioners is expected to rise 31 percent by 2024, which is faster than average.
Read more on the topic of NP salaries.
Helpful Organizations, Societies, & Agencies