Nurse Practitioner Schools in Maryland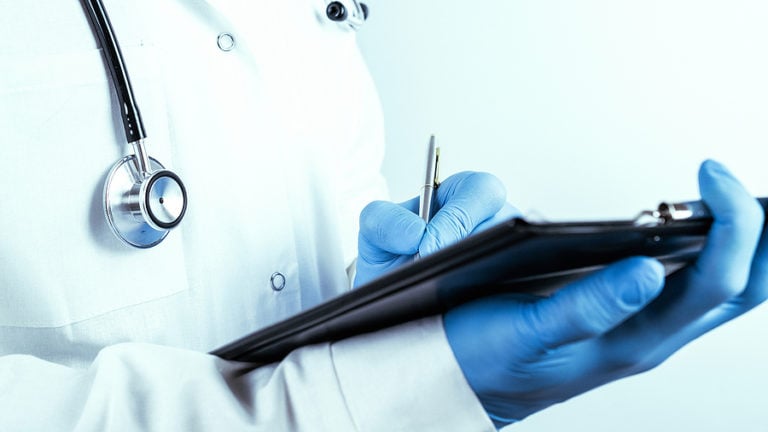 Nurse practitioners are advanced-practice nurses who provide diagnostic care and treatment, as well as prescribe medications. As nurses, they emphasize education and holistic medicine to provide high-quality, comprehensive care to their patients. Registered nurses who wish to advance their practice and become nurse practitioners have many opportunities to do so and have many different options available to earn a master's degree (MSN) or doctoral degree (DNP) in nursing.
In Maryland, nurse practitioners have prescriptive authority, may act as a primary care provider, and may diagnose and treat independently of physician involvement.
Choosing a Nurse Practitioner Program
After deciding to pursue advanced-practice nursing, many prospective students don't know where to begin when searching for a graduate program. There are several things one should consider when choosing a graduate nursing program:
Accreditation- According to the Commission on Collegiate Nursing Education (CCNE), there are ten accredited MSN/DNP programs in the state. Other schools must be reviewed and approved by the Maryland State Board of Nursing. Their website provides a list of schools across the country that are approved by the board.
Program Cost-MSN/ DNP program costs can vary, but tuition can run anywhere from around $650 to over $1000 per credit for Maryland residents. The cost can be several hundred dollars more per credit for non-residents. It's important to recognize that there are additional costs outside of tuition-books, supplies, fees, living expenses, etc. may also be required.
Program Length- Nurse practitioner programs can range from 30-55 credits. It can take anywhere from two to three years to complete an MSN program (depending on if the student is attending full or part time), and three to four years to complete a DNP program.
Internship/Externship opportunities- MSN/DNP students must complete clinicals in school to gain the necessary experience to practice independently. While not required, nurse practitioner residency programs are a relatively new concept in which NP graduates can work in their chosen specialty to further build clinical skills. Maryland has three nurse practitioner residency programs:
Online/Campus options – The American Association of Nurse Practitioners' (AANP) program search feature shows that there are five schools with distance learning options. Those with the highest percent of distance learning were for DNP degrees.
Admission and Certification Requirements
Students interesting in enrolling in an MSN/DNP program in Maryland may be required to:
Provide evidence of a current RN license
Submit proof of a BSN degree
Submit transcripts from prior collegiate course work
Demonstrate a GPA of 3.0 or more (specific GPA requirements vary between schools)
Provide letters of recommendation
Previous experience working as an RN
Submit a written letter of purpose
Specific admission requirements may vary between schools. Prospective students are encouraged to research requirements thoroughly before applying.
Licensing/ Certification
Certification in a chosen specialty can be obtained upon completion of the MSN/ DNP program, or obtained by a national certification board. Maryland lists the approved certifying agencies on its website. Specialty certification can include:
Adult-Gerontology (acute and primary care)
Pediatrics (acute and primary care)
Adult or Family psychiatric-mental health
Family nurse practitioner
Neonatal nurse practitioner
Women's Health/OBGYN
Requirements for licensure in the state of Maryland include:
Completing the certification application
Submission of sealed official transcripts
Providing a copy of current national certification
Arrange for an NP or physician mentor (must have a mentor for eighteen months from the date of application)
Provide a copy of RN license
Submission of fingerprints
Completion of a background check
Maryland Nurse Practitioner Agencies and Organizations
Nurse Practitioner Programs
Registered nurses residing in Maryland are fortunate in that educational opportunities are readily available and offer top-notch nurse practitioner programs. Those hoping to broaden their horizons in the field of nursing not only have campus options available in Maryland but online learning as well.
Baltimore, MD
2500 West North Avenue
Baltimore
,
MD
21216
(410) 951-3000
School of Nursing
525 N. Wolfe Street
Baltimore
,
MD
21205
(410) 955-4766
655 W. Lombard St.
Baltimore
,
MD
21201
(410) 706-6109
Bowie, MD
Salisbury, MD
1101 Camden Avenue
Salisbury
,
MD
21801
(410) 543-6000
Are we missing your school's program or need to update information listed? Please contact us so we can make the necessary changes.