Louisiana Post-Graduate Certificate in Nursing Programs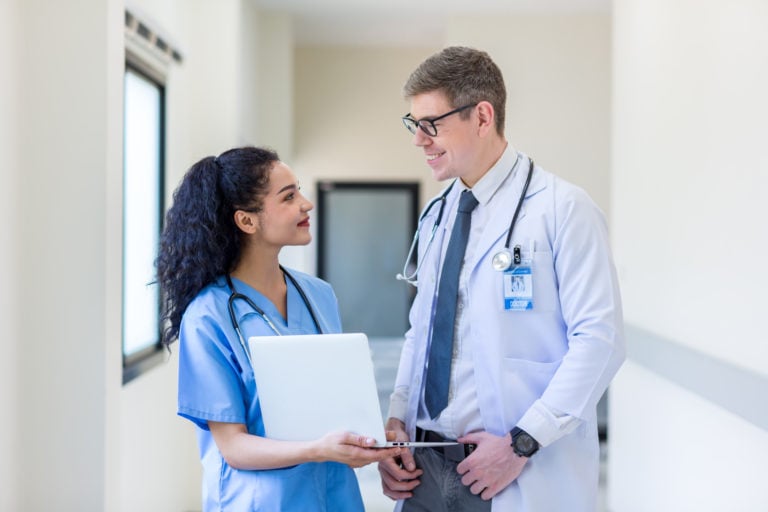 Are you an Advanced Practice Registered Nurse who is interested in another practice area that is not covered by your degree? If so, a post-graduate certificate in nursing can help you gain a second APRN certification and expand your role in nursing, leading to a more satisfying nursing career.
Post-Graduate Certificate in Nursing Admission Requirements in Louisiana
Admission requirements for post-graduate nursing programs in Louisiana are more or less the same, regardless of which school you choose. For example, the admissions requirements for the University of Louisiana at Lafayette are:
Enrollment in or completion of an MSN or DNP program
Certification and licensure as a nurse practitioner
Transcripts
Resume
Letters of Recommendation
Post-Graduate Certificate in Nursing Classes and Courses
The curriculum for a post-master's nursing certificate can vary greatly. Programs designed specifically for students who are registered Advanced Practice Registered Nurses tend to be shorter. For example, at Grambling State University, the general Family Nurse Practitioner program, consisting of 31 credit hours and 668 clinical hours, is much longer than the Pediatric Nurse Practitioner to FNP program, which requires 16 credit hours and 420 clinical hours.
The PNP to FNP program at Grambling State University requires the following nursing courses:
NP: Advanced Health Management I
NP: Advanced Health Management II
Health Policy for Families & Communities
NP: Advanced Health Management IV
Comprehensive Examination
Program Length
Most post-graduate nursing certificates require 16-30 credits and take two years to complete. Programs that take fewer credits still require courses to be taken in a certain order, which tends to keep the program around two years in length.
Tuition and Cost of Attendance
Tuition and fees vary widely from one school to another. Public colleges and universities are usually much cheaper than private schools. For example, tuition and fees at McNeese State University are $8,400 per year, while at Franciscan University the tuition alone is $29,720 per year. Financial aid is also a factor. Some students may qualify for scholarships and grants, which reduce the financial burden of their education.
Online Post-Graduate Nursing Certificate Programs in Louisiana
Most online nursing programs are designed to be flexible enough to accommodate a working nurse's schedule. Online programs are a convenient way for students to advance their education—and their careers.
Featured Online School
The psychiatric mental health nurse practitioner certificate from McNeese State University is a good example of an online post-graduate nursing certificate program in Louisiana. This program requires just 20 credits, and the courses are available online, to be accessed at the student's convenience.
Post-Graduate Certificate in Nursing Career Pathways in Louisiana
Most post-grad nursing certificates lead to an Advanced Practice Registered Nursing designation, such as Family Nurse Practitioner. There may also be licensing requirements that must be completed after finishing the program. The following are just a few of the post-graduate certificate in nursing programs available in Louisiana:
Post-Graduate Nursing Certificate Salary & Job Outlook
According to the U.S. Bureau of Labor Statistics, nurse practitioners earned a median wage of $113,930 in May 2018. The highest-paid nurse practitioners earned over $182,750. The job prospects for APRNs are expected to grow 26% between 2018 and 2028, which is much higher than the growth rate for most occupations.
List of Louisiana Post-Graduate Certificate in Nursing Programs
Check out the Louisiana schools listed below for more information about their post-graduate nursing certificate programs.
Grambling, LA
Hammond, LA
Lafayette, LA
Lake Charles, LA
Are we missing your school's program or need to update information listed? Please contact us so we can make the necessary changes.