Rhode Island Post-Graduate Certificate in Nursing Programs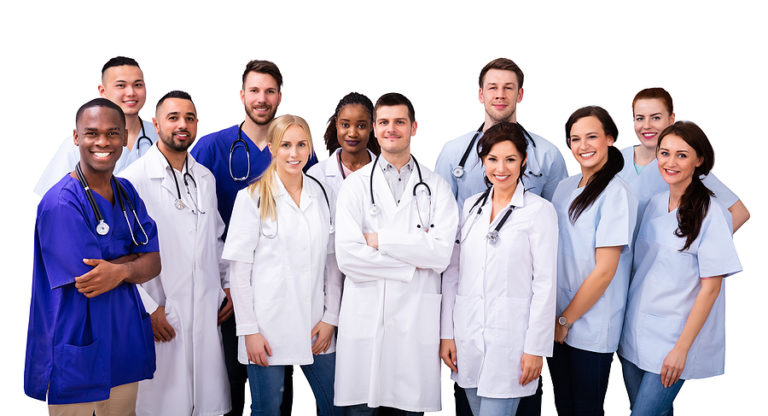 A post-graduate certificate in nursing is a great way for Rhode Island nurses to accelerate their careers. With the right post-graduate nursing certificate, a nurse can get the education needed to gain an Advanced Practice Registered Nurse (APRN) designation. For those who already hold an APRN designation, it may be possible to expand the number of career options available by gaining a second APRN designation.

Post-Graduate Certificate in Nursing Admission Requirements in Rhode Island
The admissions requirements are more or less the same for any school. You will need to provide proof of your prior education and meet any other requirements before being admitted to the post-graduate certification program. As an example, here are the admissions requirements for the University of Rhode Island:
A bachelor's degree
Academic background in the subject to be studied
3.0 GPA or higher
Application with application fee
Personal statement
College transcripts
Letters of recommendation
Test scores (for some programs)
TOEFL test report for non-native English speakers
Post-Graduate Certificate in Nursing Classes and Courses
Post-graduate certificates in nursing vary in length from about 9 credits to 15, depending on the school and area of study. Most programs include a combination of general nursing courses and courses that are specific to the emphasis being studied. For example, the certificate in nursing care management from Rhode Island College requires the following courses:
Nursing care management
Epidemiology and biostatistics
Public health science
Professional role development
Health care systems
Program Length
Most post-graduate nursing certificate programs take around two years to complete. However, some may be completed in as little as one year. Check with your school to see whether the program you are considering is part-time or full-time, and how long it takes to complete.
Tuition and Cost of Attendance
The cost of tuition is an important consideration when choosing a school. Private schools are usually much more expensive than public schools, which are funded in part by taxes. In Rhode Island, tuition prices range from $9,578 per year for Rhode Island residents attending Rhode Island College to more than $40,000 per year at Salve Regina University. Keep in mind that tuition is usually higher for out-of-state residents. There are also other costs to consider, such as housing, meals, books, and supplies.
Online Post-Graduate Nursing Certificate Programs in Rhode Island
The health care administration certificate offered by Salve Regina University is offered completely online. The online format makes it easier for working nurses to pursue advanced education and training, since the student can log in whenever it is convenient to do so.
Post-Graduate Certificate in Nursing Career Pathways in Rhode Island
The University of Rhode Island offers the most variety for Rhode Island post-graduate certificates in nursing. The school offers five specializations:
Post-Graduate Nursing Certificate Salary & Job Outlook
In 2018, 80% of nurse practitioners earned between $80,670 and $182,750, with the median salary being $113,930. The job outlook for this career is extremely promising, with a 26% growth projected between 2018 and 2028. The average growth rate for all occupations is just 5%. The increased demand for nurse practitioners is fueled by the aging baby boomer generation, which will require more healthcare services as they get older.
List of Rhode Island Post-Graduate Certificate in Nursing Programs
Earning a post-graduate nursing certificate increases the chances that a nurse will be able to find just the right position to make his or her career as financially rewarding as it is intrinsically fulfilling. Check out the schools below to find the post-graduate certificate of nursing that will propel your career to the next level.
Kingston, RI
Graduate Certificate Programs
45 Upper College Rd
Kingston
,
RI
02881
(401) 874-1000
Are we missing your school's program or need to update information listed? Please contact us so we can make the necessary changes.