Arkansas RN to BSN Programs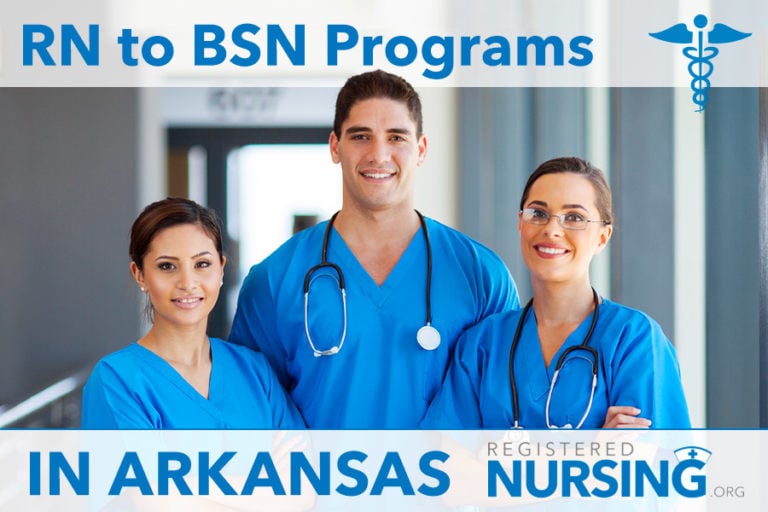 Nurses in Arkansas are realizing there's a real benefit to furthering their nursing education. A Bachelor of Science in Nursing (BSN) allows nurses in the state to pursue a wider variety of nursing jobs, as well as earn a higher salary. Fortunately, more and more schools in the state are offering an RN to BSN program to fill this need, making it easier than ever for busy working RNs to advance in their careers.
2023 - Best Online RN to BSN Programs in Arkansas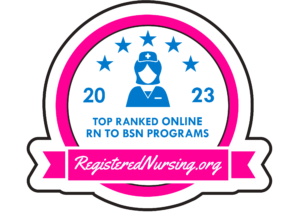 For RNs who hold an ADN or diploma, earning a BSN can increase employment opportunities and earning potential. Online RN to BSN programs make this process convenient and flexible. Choosing the right RN to BSN program in Arkansas can be stressful, so we've ranked the top online RN to BSN programs based in the state to help you get started. Check out our rankings below and enter your bridge program today!
For more information on our top nursing school rankings, visit our Methodology Page (https://www.registerednursing.org/rankings-methodology/).
University of Arkansas at Little Rock
Registered Nurses can seamlessly transition to their BSN in the online RN to BSN program at the University of Arkansas at Little Rock. With a focus on Health Assessment, Community Health Needs, Healthcare Economics and Nursing Management, the degree-completion program is for serious candidates.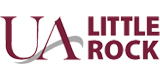 Quick Facts:
Curriculum builds on prior nursing knowledge

A top healthcare and nursing school

A respected research university
Arkansas State University
Arkansas State University enables working Registered Nurses who desire more from their careers to earn their bachelor's degree on their schedule. The well-regarded online RN to BSN program preps RNs for management roles as well as reinforces their core nursing competencies.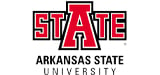 Quick Facts:
Can be completed in 12 months

A quality, affordable state university

One tuition rate for all U.S. residents
Bachelor-degree-prepared RNs have been shown to improve patient outcomes. The University of Arkansas offers a convenient and flexible online RN to BSN to support nurses who wish to provide better patient care. The curriculum covers clinical, leadership, and socio-economic coursework.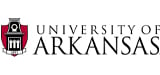 Quick Facts:
Top-rated, three-semester program

Online classes are 8-weeks in length

Mentor-supported clinicals are required
Admissions Requirements for Arkansas RN to BSN Programs
RN to BSN programs, while becoming more common, can have strict entrance requirements. Below are some of the common requirements needed to be admitted into a program in the state:
Currently be a licensed registered nurse
Cumulative GPA of 2.75 or higher
Have graduated from an ACEN-accredited associate degree or diploma program
RN to BSN Classes & Courses
Students in an RN to BSN program can expect to take classes that build upon their prior nursing knowledge. Some of the courses offered in the RN to BSN program at Arkansas Tech University include:
NURN 4002: Nursing Informatics
NURN 4003: Scope of Professional Practice
NURN 4013: Laws, Ethics, and Issues in Professional Nursing Practice
NURN 4024: Community Health Nursing
Online RN to BSN Programs in Arkansas
Many schools offer an online RN to BSN program to cater to the schedules of working registered nurses. These courses offer maximum flexibility and are typically offered year-round. This makes it especially convenient for students with busy schedules and lives.
Admissions and Program Length
For most RN to BSN programs, students are expected to complete a certain amount of prerequisite general education hours along with roughly 25-30 nursing credit hours. This will take most students between 12 and 18 months to complete, depending on the school and how many prerequisites credits a student needs. Start times are also usually flexible, with some schools offering up to 5 program start times throughout the year, and others starting at the beginning of the Fall and Spring semesters.
Tuition and Cost of Attendance
Costs and fees will definitely vary from program to program, but there are many affordable options in the state. For example, tuition for the RN to BSN program at the University of Arkansas is estimated at $302.04 per credit hour. Mandatory fees include a $3.41 library fee, an $11.10 network and data systems fee, and a $30 off-campus fee.
Does an RN to BSN Increase My Salary?
Completion of a BSN program opens the door to more prestigious nursing positions and can be a great stepping stone for RNs who want to eventually go on to grad school. The RN to BSN program is ideal for those who want to maximize advancement opportunities as well as salary opportunities.
RN to BSN Salary Comparison in Arkansas
While the Bureau of Labor Services lists the current mean hourly wage of an RN in Arkansas at $30.60, registered nurses in the state can earn anywhere from $22-$35, according to Payscale. It goes without saying that a higher level of education will push RNs in the state to the upper end of that pay range.
2023 List of RN to BSN Programs in Arkansas
Arkansas as a state is looking to transform the number of nurses pursuing a Bachelor's of Science in Nursing (BSN) degree. Nurses with a BSN in the state earn more than $3,000 per year in comparison with a nurse who possesses their ADN alone. Currently, the American Association of Colleges of Nursing reports more than 5 state colleges offering programs to upgrade to a BSN degree. The Arkansas Action Coalition is also supporting the movement by providing leadership mentor programs to move RNs into BSN leadership roles. The time and money put into your education can pay off with higher paying opportunities and advanced job placements.
Find RN to BSN Programs By City:
Arkadelphia, AR
Conway, AR
Fayetteville, AR
Jonesboro, AR
Little Rock, AR
Magnolia, AR
Russellville, AR
Are we missing your school's program or need to update information listed? Please contact us so we can make the necessary changes.