Nursing Programs in Little Rock, AR
The capital of Arkansas, Little Rock offers a friendly small-town vibe with big-city amenities such as concert venues, vibrant nightlife, and historic destinations. A mix of southern hospitality and western free spirit, those who reside in Little Rock enjoy a low cost of living with year-round warm weather. Registered Nurses in Little Rock earn an average salary of $72,488 per year according to Salary.com. According to the Arkansas Democrat-Gazette, the state is experiencing an acute nursing shortage, which remains a major concern for healthcare industry leaders.
To get started in nursing or to advance your nursing career, check out our accredited program listings sections below: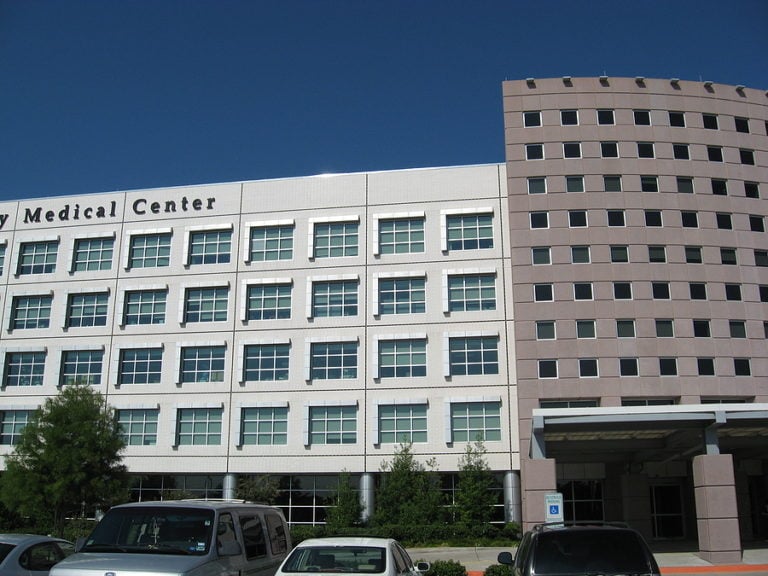 Entry-Level ADN & BSN Programs in Little Rock, AR
Across the southern states, the need for professional nurses of all levels persists. In Little Rock, AR those looking to enter this healthcare profession can find a range of accessible LPN to RN, ADN, and BSN education programs. Most of them have year-round admissions and flexible scheduling options (evening, weekend, and online learning options) so they are a good fit for working professionals.
LPN to RN Programs
Licensed Practical Nurses spend a large portion of their day talking with patients and caring for their most basic needs. As important as this work is, LPNs are restricted in the tasks they can perform for patients. Fortunately, LPNs are well-positioned to take the next step in their careers to become RNs. Baptist Health College Little Rock in Arkansas offers an accelerated bridge program that enables dedicated LPNs the opportunity to prepare for their RN license in one-year. The sooner students enroll in the program, the more credits are likely to transfer.
ADN Programs
Gain peace of mind in a career helping others when you decide to become a nurse. Associate degree programs allow you to train for your RN can be completed in two years for committed students. The Associate of Applied Science (AAS) nursing program at Baptist Health College Little Rock is a four-day-a-week intensive program. The RN-ready program teaches students how to care for patients in both acute and non-acute settings.
Direct-Entry BSN Programs
Nurses with bachelor's degrees can advance their careers faster and earn higher wages from the start. Moreover, many hospitals will soon be requiring bachelor's degrees for their RNs. As such it makes sense to complete your four-year degree and not stop at the associate's level. The University of Arkansas at Little Rock offers a traditional path for students seeking to earn their Bachelor of Science in Nursing. Students complete rigorous study in advanced medical surgery, obstetrics, pediatrics, and more. Students must sit for the NCLEX exam to receive their RN license.
Find out more about Arkansas Accelerated BSN Programs.
Little Rock RN Program NCLEX-RN Pass Rates
Top Ranked Accredited Nursing Programs in Little Rock
Listed below are the top nursing schools in Little Rock based on our RegisteredNursing.org RN program rankings for Arkansas out of 30 other accredited programs offered in the state:
University of Arkansas for Medical Sciences - #8
RN to BSN Programs in Little Rock, AR
Working professionals who want to return to school need educational options that mesh well with their schedules. Moreover, they need rigorous, no-frills programs that make the most of their learning investment. For these reasons and more, working registered nurses find bridge RN to BSN programs in Little Rock, AR to be most compatible with their schedules and motivations to return to school.
RN to BSN Programs
As the demand for Registered Nurses with bachelor's degree surges, colleges and universities in Little Rock are scrambling to put together quality education programs to meet the need. The University of Arkansas - Little Rock offers an online RN to BSN program that offers those with a nursing diploma or ADN the chance to advance to a bachelor's degree in nursing. The program can be completed in just 1 to 1.5 years of study, depending on full-time or part-time attendance.
Find out more about Arkansas RN to BSN Programs.
APRN & Nurse Practitioner Programs in Little Rock, AR
When patients visit their doctor's offices for wellness checks, physical exams, and other basic medical care, they are as likely to be seen by a Nurse Practitioner as they are a physician. Advanced practice registered nurses (APRNs) are taking on higher level roles and entering more specialty areas of practice. Master's degree programs in Little Rock, Arkansas enable nurses to advance their careers so they can be a greater service to others in less time.
MSN Programs
As physicians step into specialized roles, Nurse Practitioners are providing routine patient care at medical offices and outpatient centers across Little Rock, AR. The University of Arkansas for Medical Sciences, the state's only research university, offers a competitive entry Master of Nursing Science program in a number of specialized Nurse Practitioner areas, including Adult Geriatric, Pediatric, Mental Health and Family. The top-rated program prepares nurses to take on leadership roles in healthcare as well as to serve individuals and families in the community.
Find out more about Arkansas Nurse Practitioner Programs.
Post-Graduate Certificate Programs
Staying current with new learnings in healthcare technology, evidence-based patient care, and policy development is important for nurses who work in leadership roles. Advanced practice nurses who already hold a master's degree can keep their skills and knowledge up to date when they complete post-graduate certificates in nursing. The University of Arkansas for Medical Sciences offers such post-master's completion specialty courses on a limited basis.
Find out more about Arkansas Post-Master's Certificate Programs.
DNP Programs
Advanced Practice Nurses who are motivated to reach the peak of their profession can do so by earning their Doctor of Nursing Practice. The clinical, leadership-focused terminal degree measures and evaluates patient outcomes at the broadest levels and translates this information into healthcare policy and practice. The University of Central Arkansas outside of Little Rock offers a DNP program. Due to the intensity of the 15-hour a week program (more for clinicals), students are suggested to reduce their work hours if possible.
Learn more about Arkansas DNP Programs.